Project: Chifeng City Complex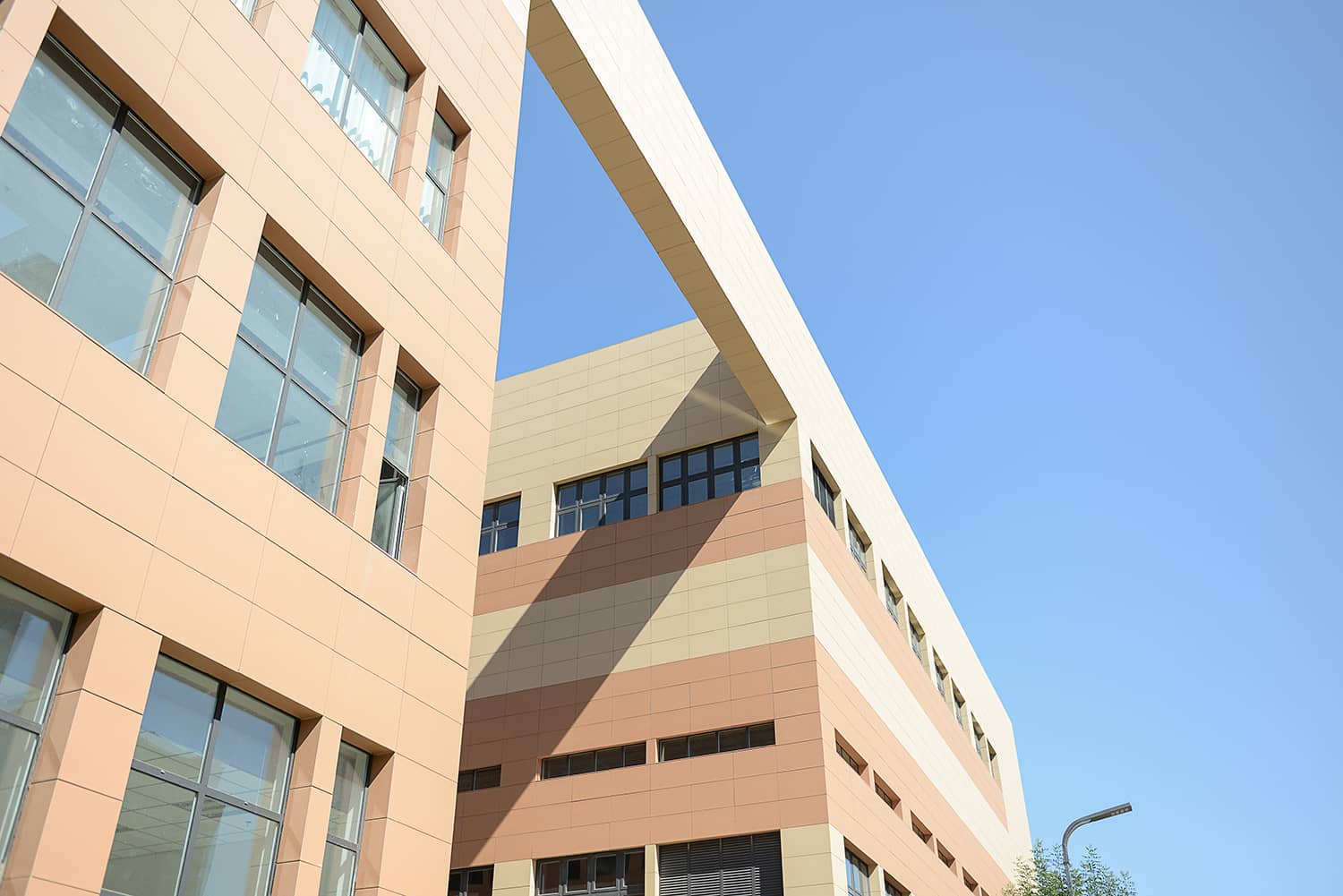 Located in Songbei New City, Songshan District, Chifeng City, Inner Mongolia, this project is built in BOT mode, with a total investment of 195 million RMB. Following the national two-star green building standards, the project aims to optimize the functions of Chifeng city, improve its cultural services, satisfy the cultural and sports needs of the local residents, and enhance the residents' happiness index.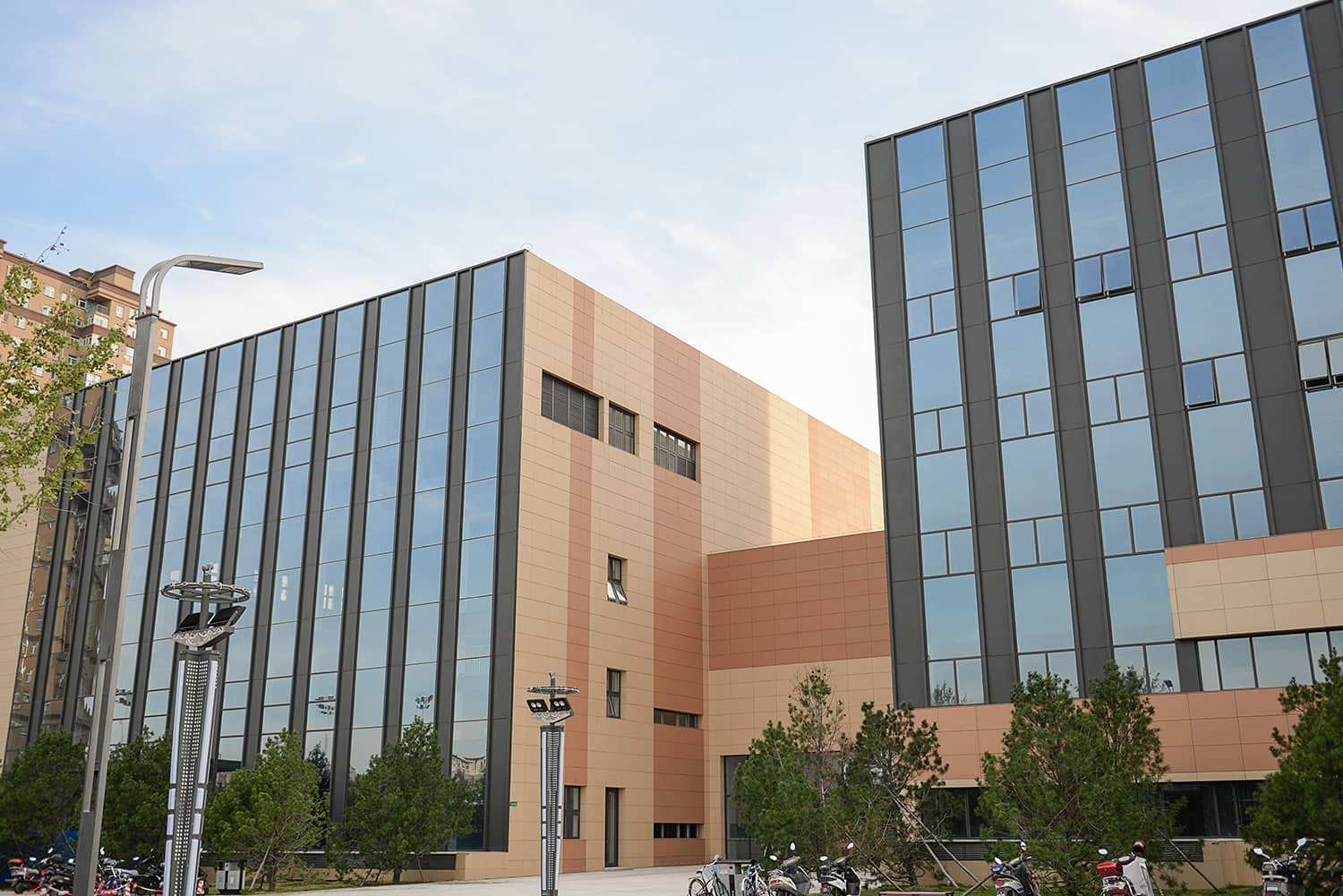 The gross floors area of the complex is 37,941m². The main body adopts frame structure, and is divided into 3 sections, namely, above-ground functional rooms, underground functional rooms and outdoor supporting facilities. The main part of the complex hosts an urban planning exhibition hall, a museum, a youth activities center, a science and technology museum, a culture center, a news center, and Song Shan District Employment and Social Security Service Center.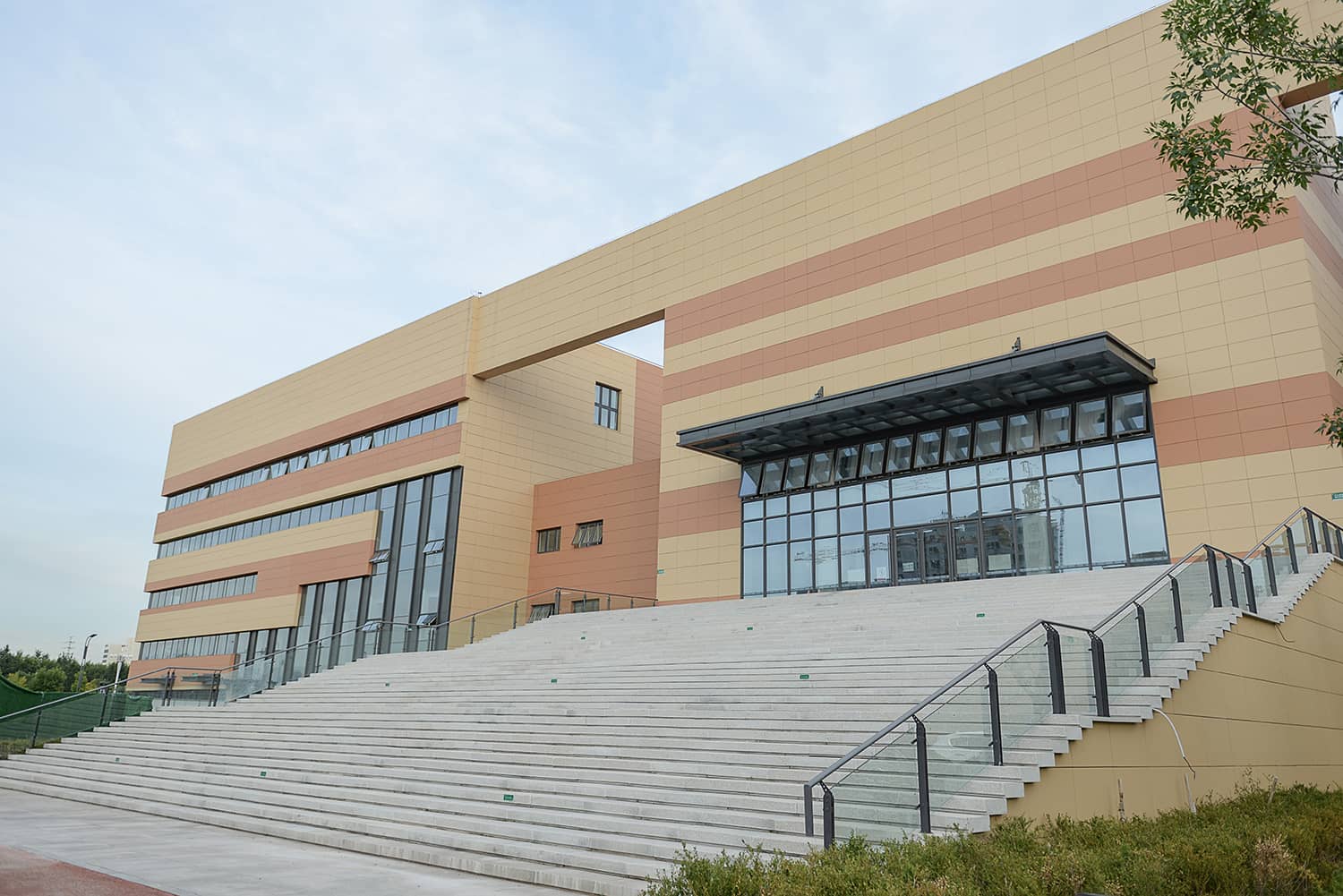 Given the restriction in site area set by the overall planning, and to cover dozens of independent functional areas, the building is designed as a box structure with a highly compact layout. The top floor of the building is an open area for hosting activities. There are 4 entrances on each side of the building and an atrium in the center, and the functional areas are both independent and interconnected. When it comes to the design of the facades and the entrances of the complex, they are designed in a different way, which adds unique charm to this small-scale complex.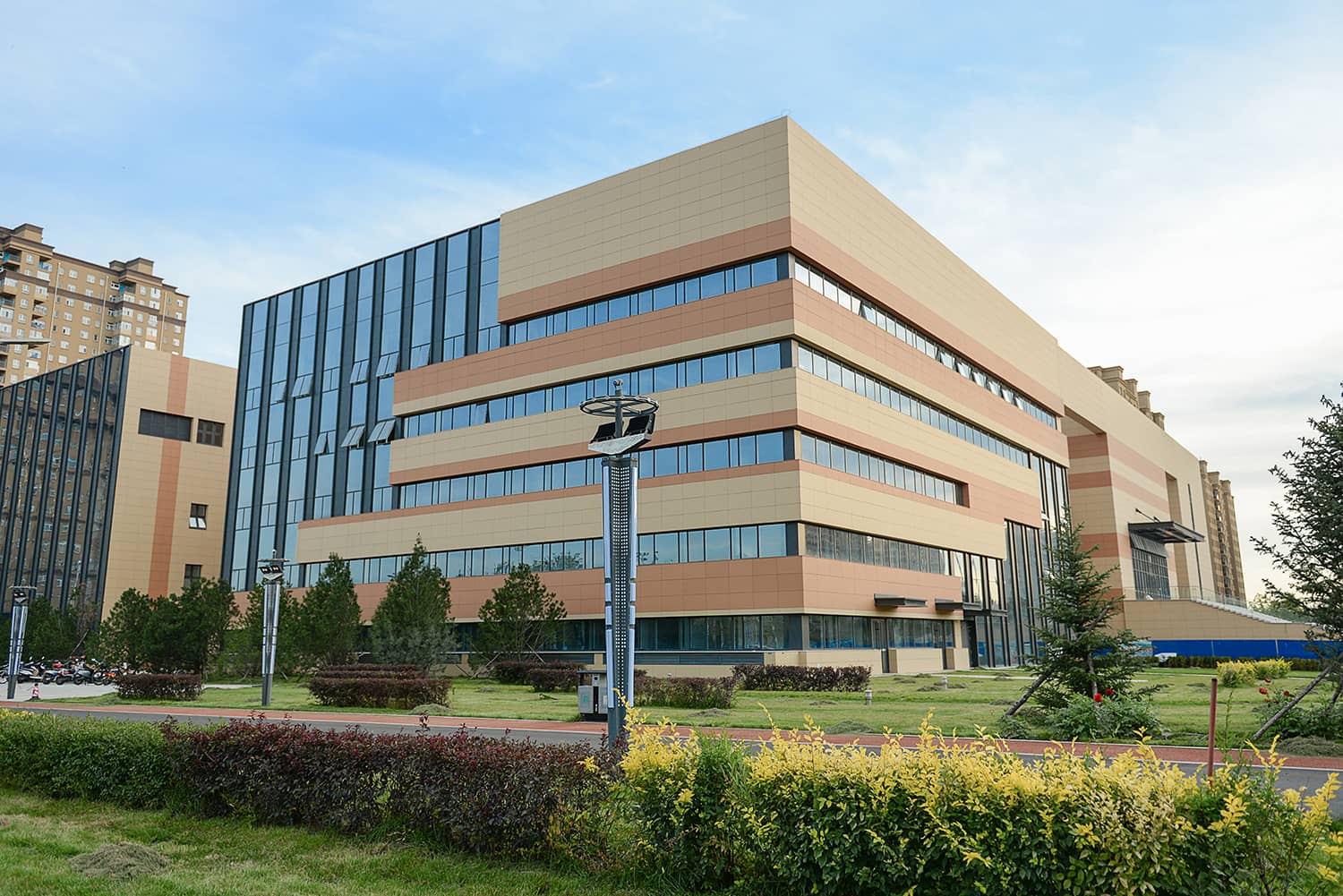 The architects chose similar color terracotta panels, such as light yellow and red-orange, and created a lively and bright architectural image through the color block distribution and facade segmentation. For this project, LOPO produced 27mm terracotta panel with the surface height of 70 cm, 55 cm and 50 cm (including window sills), and the total quantity supplied was 16,000 square meters.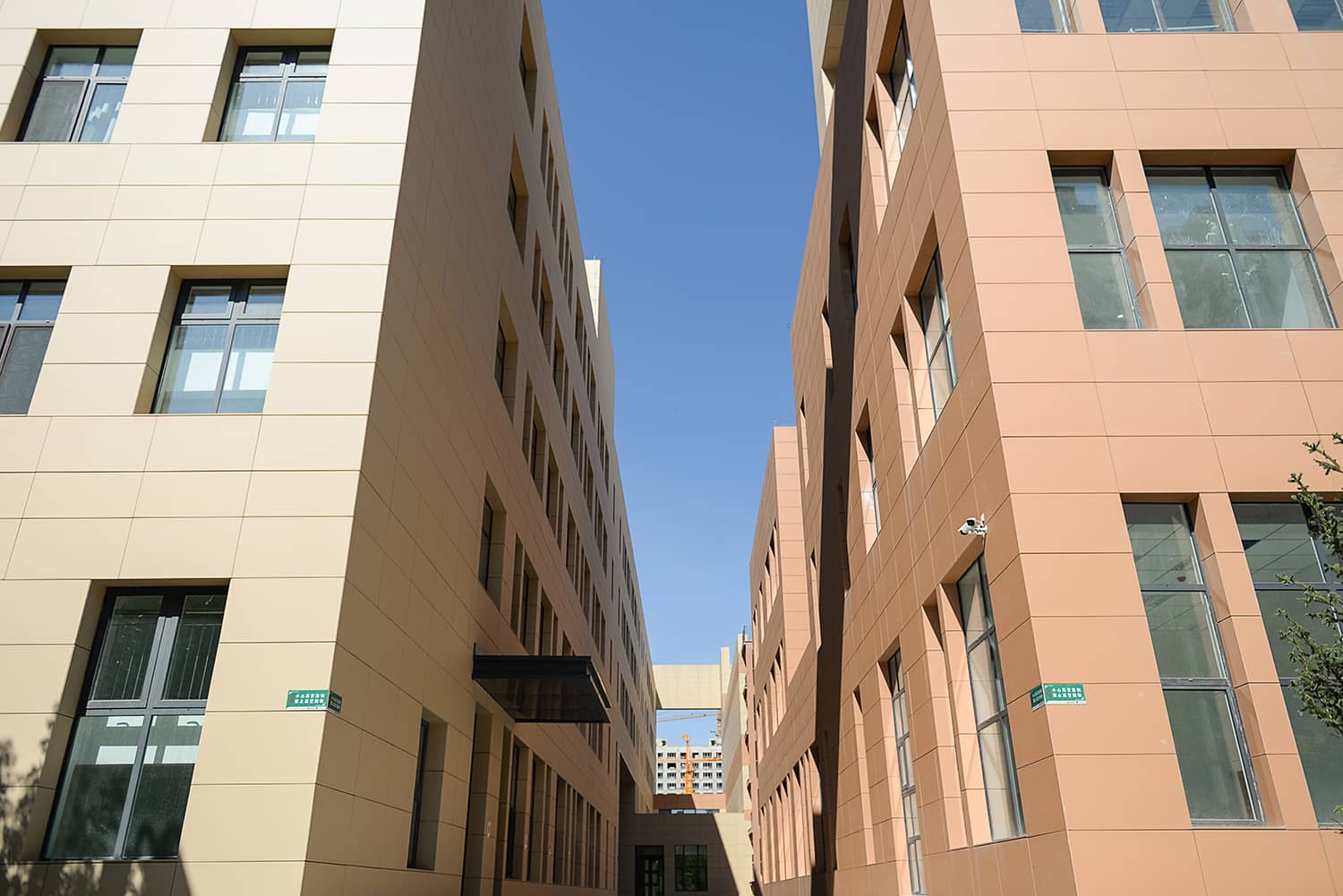 In the northern areas of China, where the winter is long and cold and those areas prone to cold waves, the use of terracotta rainscreen facade features a unique advantage. Since the terracotta panel has good frost-resistance (excellent anti-freeze thaw performance), when designed and used together with the insulation materials of the exterior wall, it can achieve the ideal effect of thermal insulation and reduce energy consumption.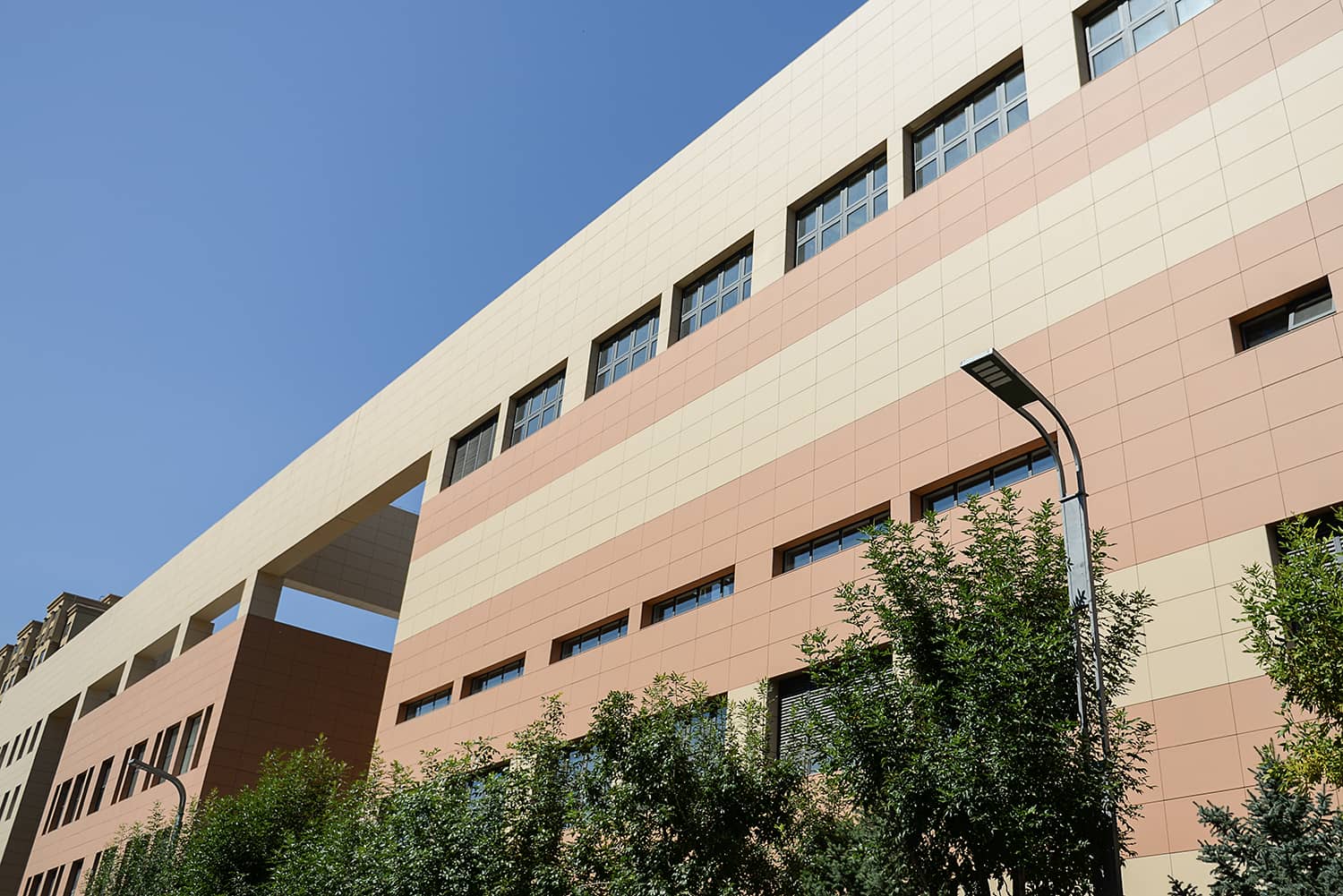 All rights reserved. No part of this article may be reproduced or retransmitted in any form without prior permission of www.lopochina.com