Currently, as the convenience of global public transportation continues to improve, each city is investing in establishing or expanding transportation hubs, such as highways, subways, airports, railway stations, and bus hubs. These projects pose higher standards for the durability of building facade materials, application safety, environmental protection, and ease of maintenance, thus terracotta cladding has become highly received cladding products for the construction of such projects in the past decade.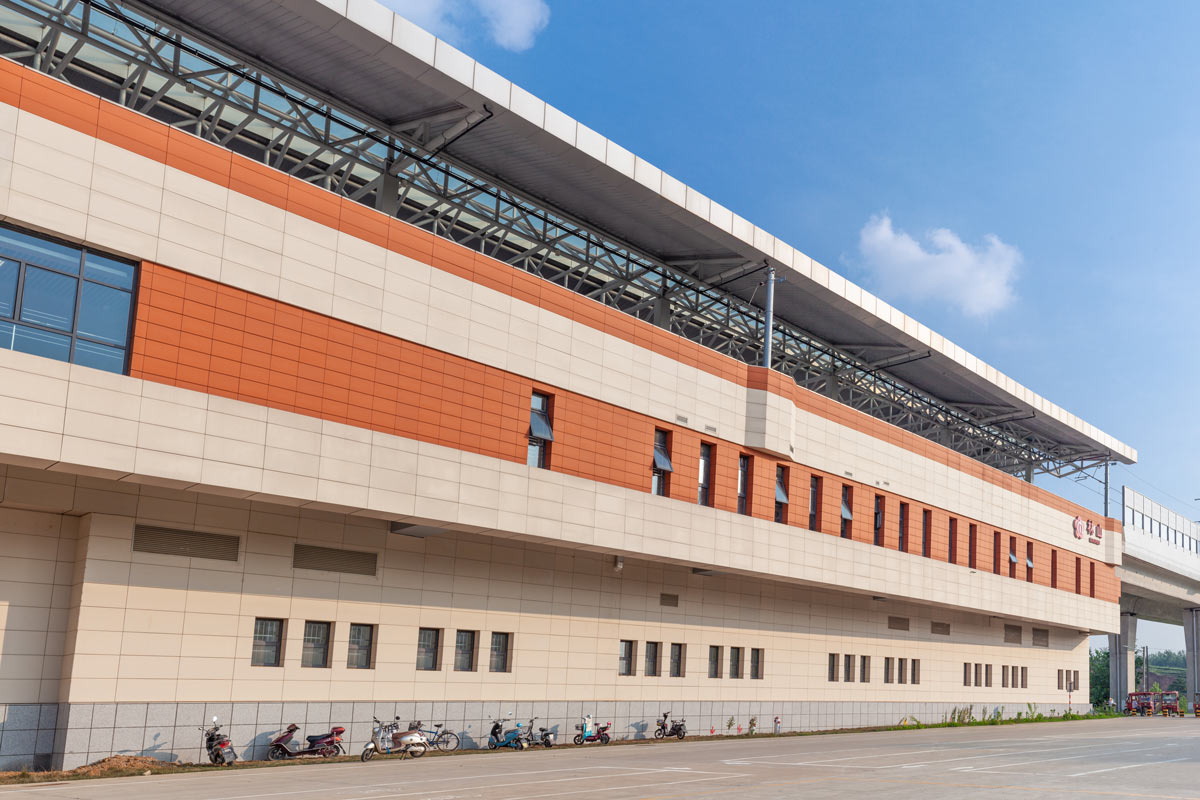 The LOPO terracotta panels are adopted by architects for designing various transportation hub projects at home and abroad. The Nanjing Metro Line S3, which was completed and put into use last year, is one of the large-scale subway projects that LOPO has undertaken in in recent years.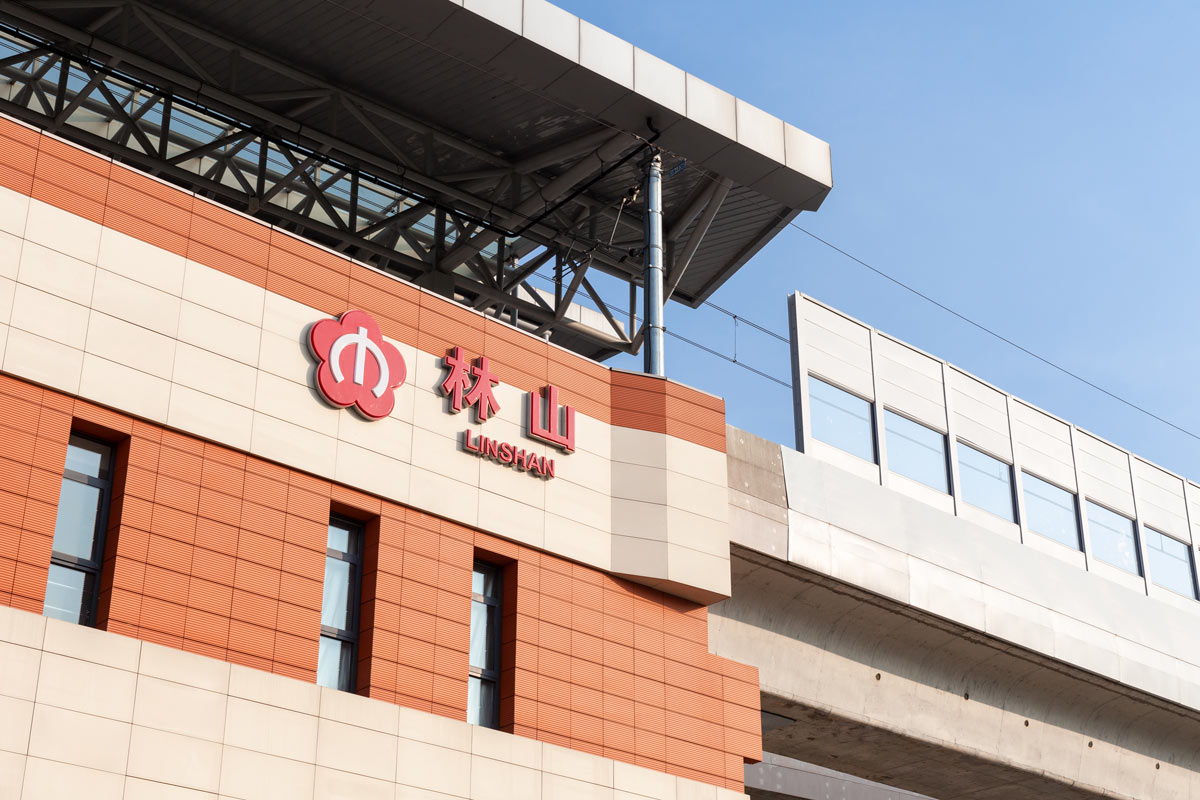 Subway Line S3 is an intercity subway project in Nanjing, which is recently completed and put into use. The subway line starts from Nanjing South Railway Station in the east and stretches to Pukou Qiaolin in the west. The total length of the subway line is around 36.22 kilometers, with 19 sstations, including 10 underground stations and 9 elevated stations. The top speed is 100km/hour. This is an important route, connecting Nanjing's downtown area with newly developed urban area and several important business districts. It is of special significance for the development of Jiangbei New District.

Among the four stations' architectural facade projects that LOPO engages in, the Nanjing Metro Line S3 is the biggest. It is located in Linshan Residential Community, Pukou District, Nanjing. It is an elevated three-story island-like station whose parallel side platforms are connected by an over bridge. Parallel side platform. The facade of the station is designed in accordance with the overall style of the entire subway lines. The facade is mainly made of terracotta panels and steel structures. The overall structure is relatively simple and bright. The red grooved terracotta panels and the beige natural-surface terracotta panels are arranged in parallel horizontally, rendering the charm of speed of this modern transportation architecture.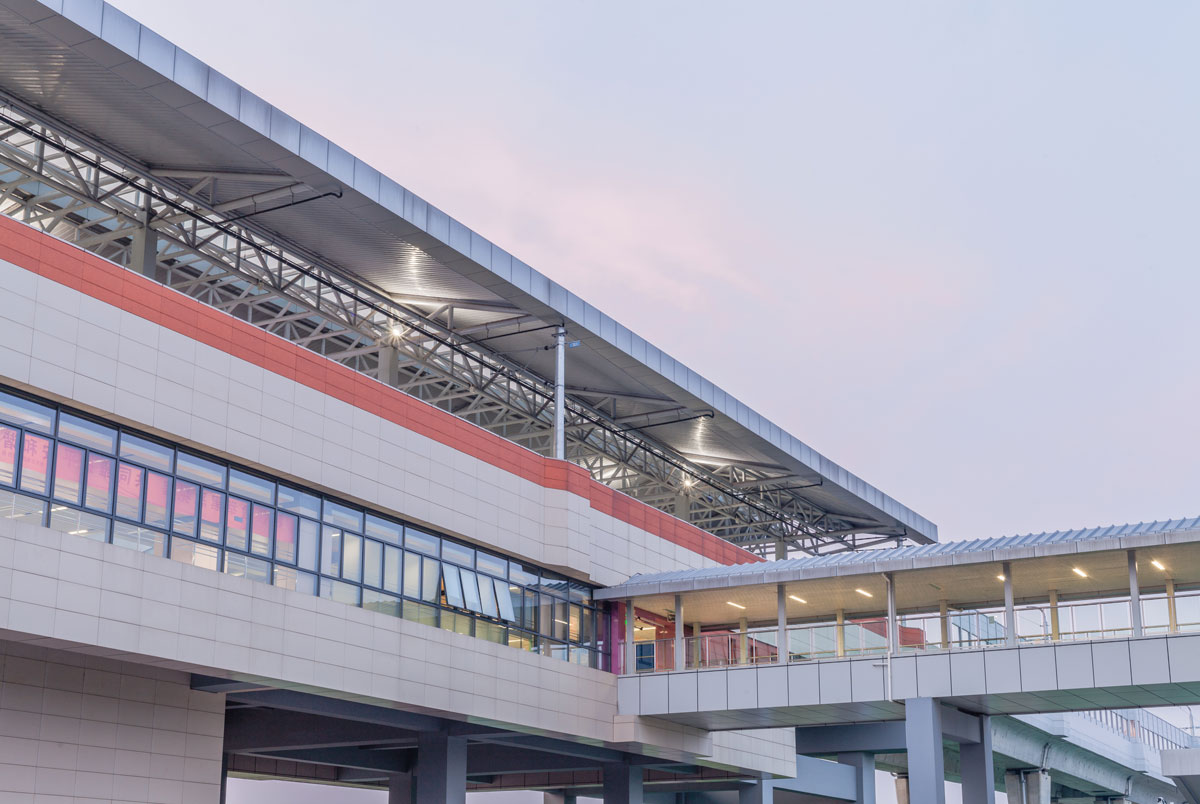 The terracotta panel of platform have a thickness of 30 cm and adopts a terracotta rain screen system, which can effectively prevent most snow or rainwater from penetrating into the façade. Furthermore, it can collect a small amount of rainwater and direct it to flow outward from the back of the system so as to protect the wall structures.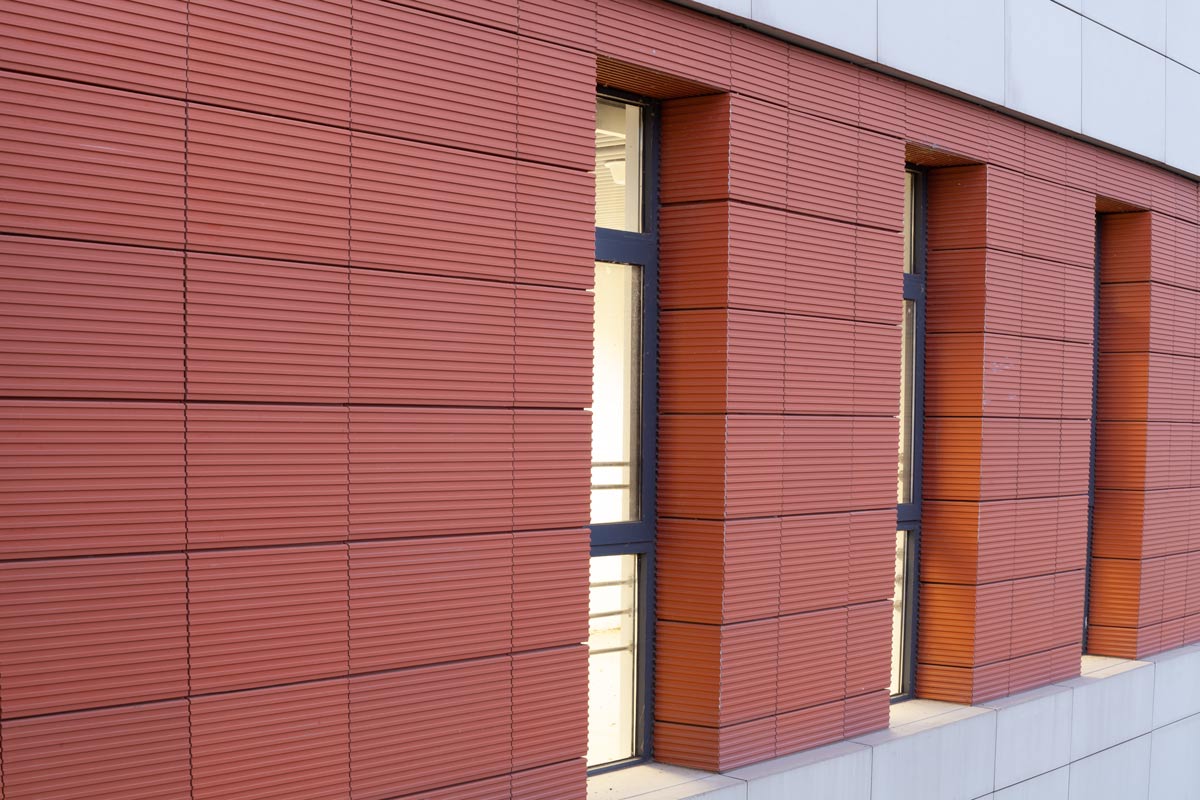 All rights reserved. No part of this article may be reproduced or retransmitted in any form without prior permission of www.lopochina.com