Developer: Beijing Langejiahua Real Estate Co.,Ltd
LOPO Terracotta Panel Model: F3022632
Total: 30000 square meters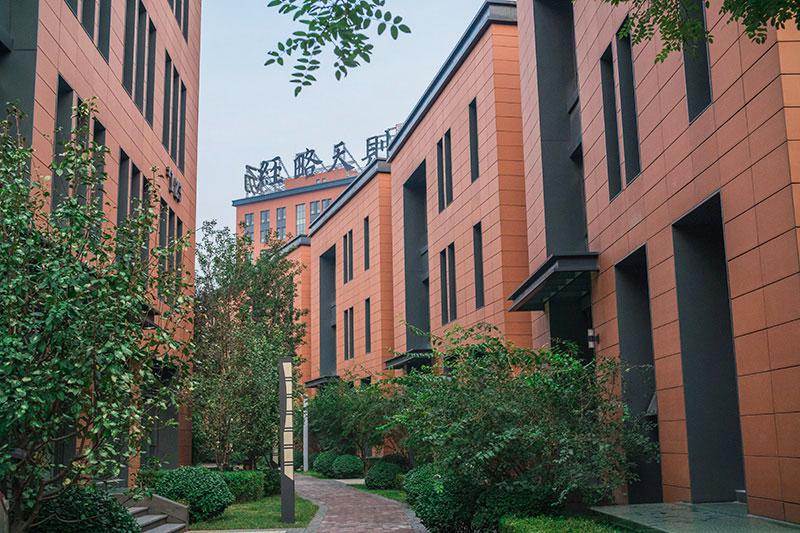 Wisdom Space Beijing Taihu Creative Plaza is located in Xinghu Science Park, Taihu Town, Tongzhi District, Beijing, a street away from the Universal Studio opening soon in 2020. Wisdom Space is an industrial park housing predominantly cultural and creative industries such as new media technology, creative design, publishing and distribution. The gross area is about 320,000㎡. It includes a variety of office buildings from customized single structures, start-up offices, R&D buildings to regular office buildings. The architecture mainly takes the forms of detached multi-storey buildings (3-6 floors) and detached medium high-rise buildings (12-15 floors), providing 300-6000㎡ of office space while fully meeting the need for commercial personality.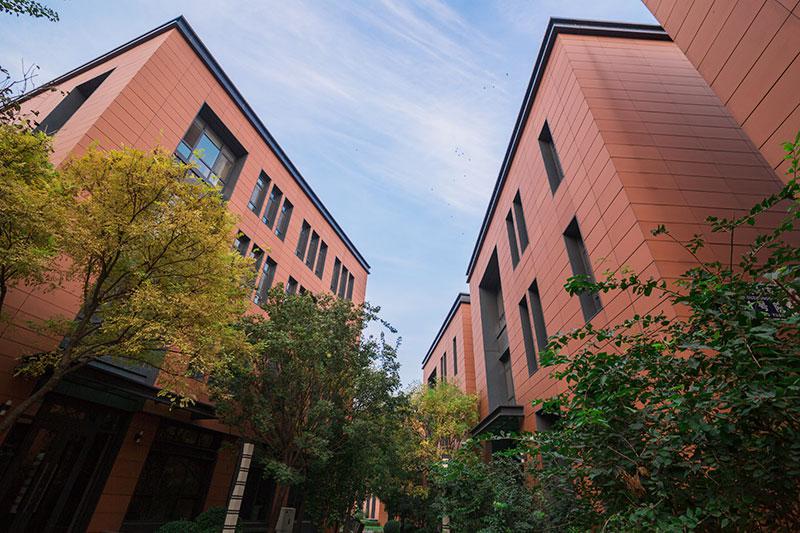 Wisdom Space is based on "Axis with Two Belts" layout, combining architecture, landscaping and technology organically with its simplistic, ecological and practical business style. The complex adopts a German style architecture inspired by the Bauhaus aesthetics, its core of practicality and simplicity reflecting a merging of traditions and the modern spirit. The beauty in regularity and precision brings out a unique architectural charm that emanates harmony and freedom.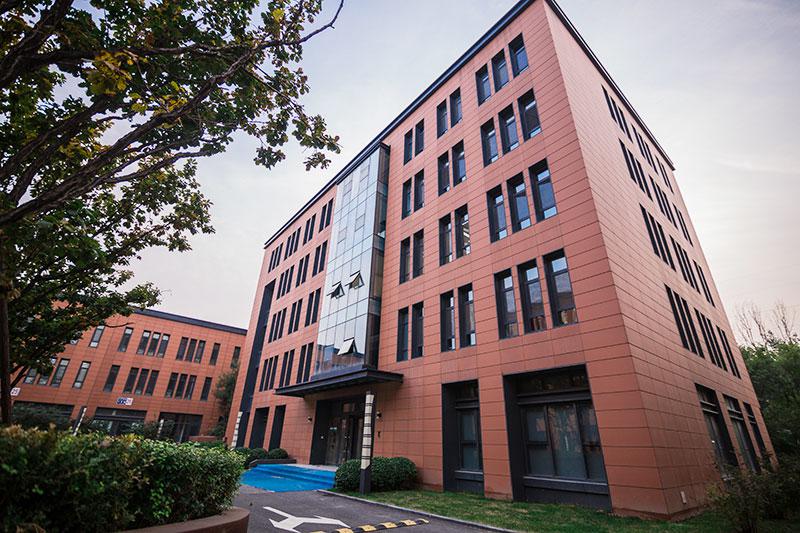 For the design of the exterior walls, LOPO 22mm
cardinal terracotta panels
were used as the
architectural cladding
on the major structure of the buildings to match the dark-grey aluminum alloy as the sealing and decoration for roofs, doorframes and windowsills. Dark grey stone materials were used for the base decoration of medium high-rise buildings. All buildings adopt the relatively short 600-900 cm terracotta facade panels, installed transversely. The heavy texture of the
Terracotta Panels
adds a low-key yet dynamic fashion statement to the minimalist
architecture.
This project fits its high-end design as the next-gen
headquarters in Beijing.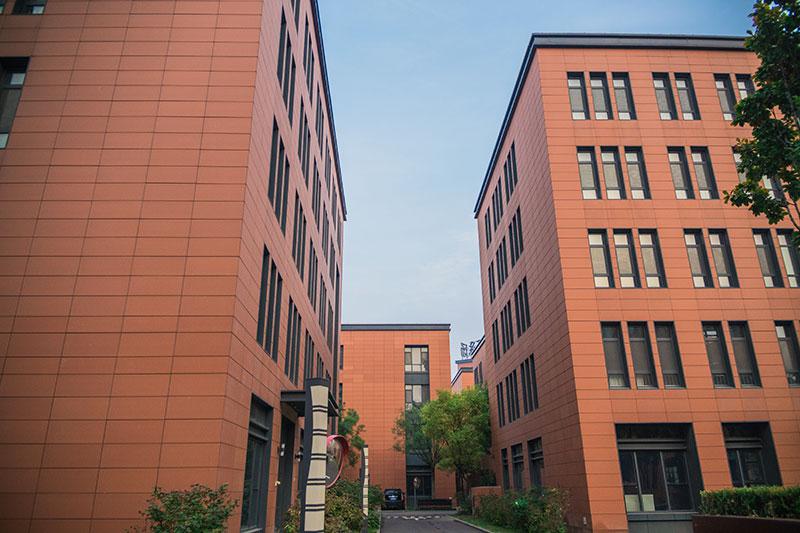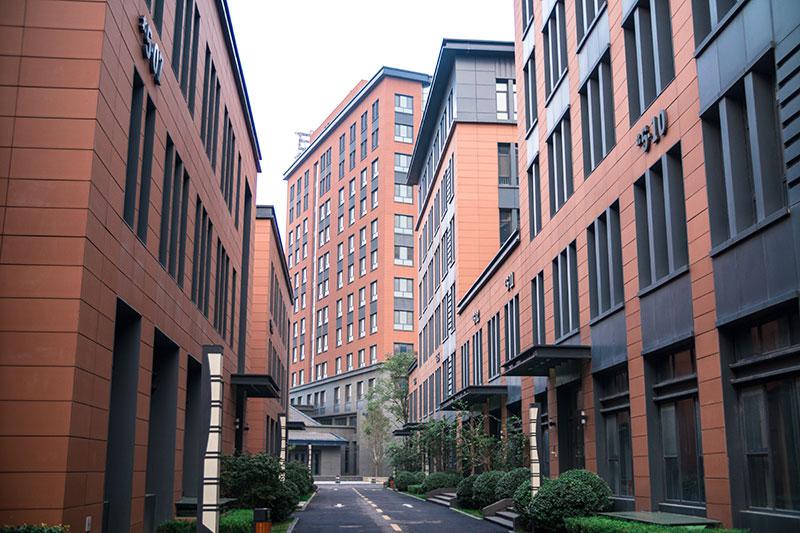 All rights reserved. No part of this article may be reproduced or retransmitted in any form without prior permission of www.lopochina.com