Project: Smart City Home in Guangzhou Panyu District

Address: Qinglan Street 28#, College town, Panyu District, Guangzhou
LOPO Terracotta Product: F6620003 (white terracotta panel), F6620889 /F5020889 /F4020889 (dark gray terracotta panels)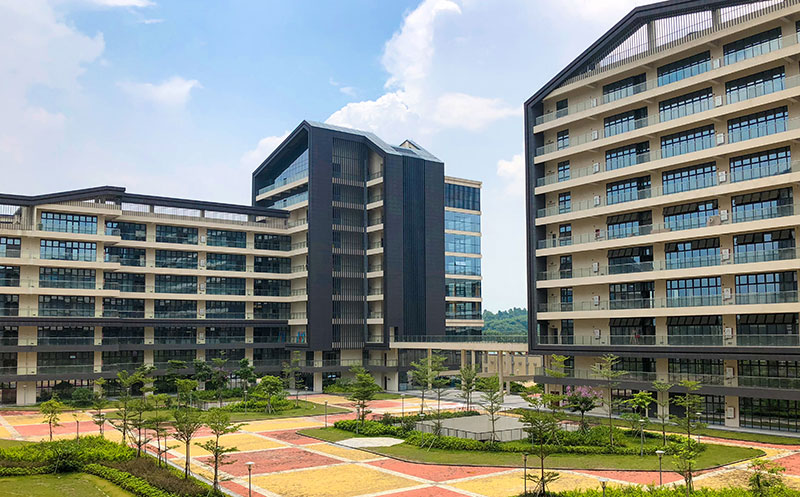 The project is located in the College town of Panyu District, Guangzhou. This is a historical and cultural city with a history of over 2,000 years. It is also a city of innovation with a cluster of high-tech enterprises and universities. Since 2012, the Guangzhou Municipal Government set out to build "smart" urban infrastructure, promote a "smart" and happy life style and build a "smart" technology park, aiming to turn the College town of Panyu District into "the first batch of smart cities in China" within ten years.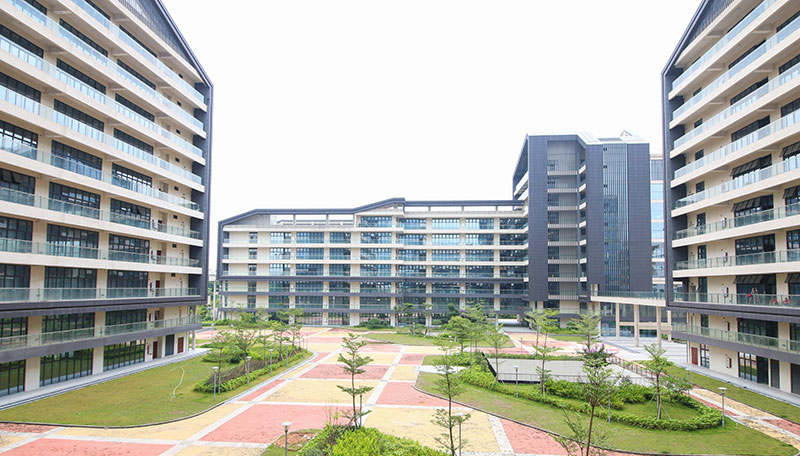 As the first phase of the smart city projects in the College town of Panyu District, the project covers an area of over 12,000 square meters with an office area of over 25,000 square meters. The project consists of three office buildings, each of which is interconnected by an open-air corridor on the third floor. The three office buildings enclose a rectangular open-air atrium.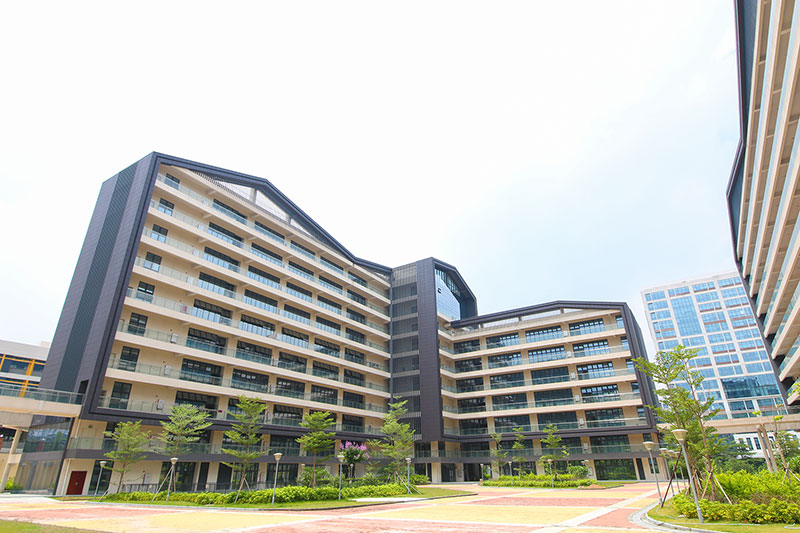 The facade of the project adopts dark gray and white tones, which renders a rational, cool yet modern sense as seen in the high-tech industry. The facade is all made of terracotta cladding tile. The dark gray terracotta tile with three different heights (66cm, 50cm and 40cm), are used in different elevation of the building. The terracotta façade panels are used for outlining the overall profile of the building. The dark gray lines extend along the roof beam and merge with the large area of ceramic plates as well as the dark gray aluminum louver vertically. The overall curtain wall demonstrates a smooth and simple visual effects.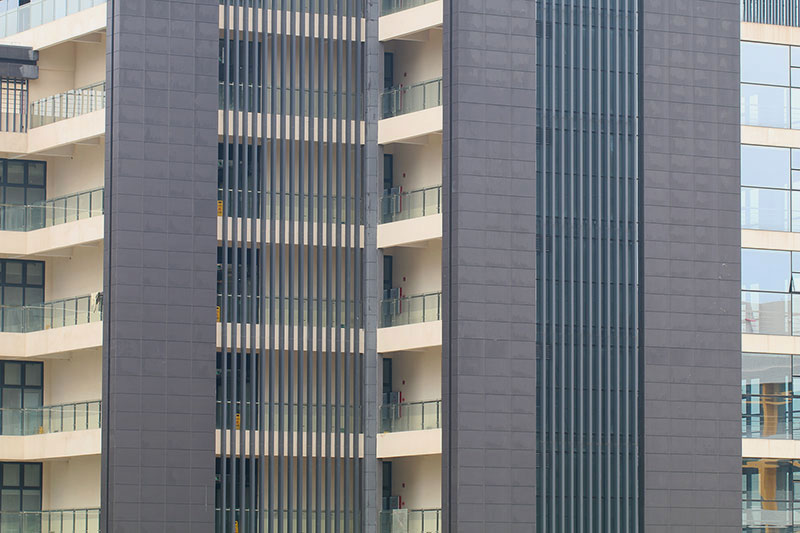 When it comes to the facade cladding of the modern office building, the terracotta wall cladding is energy-saving and environmental friendly. Furthermore, the close partnership with designers and terracotta cladding manufacturers leads to the innovation of color, surface texture and installation method, bringing a refreshing design for the modern commercial building.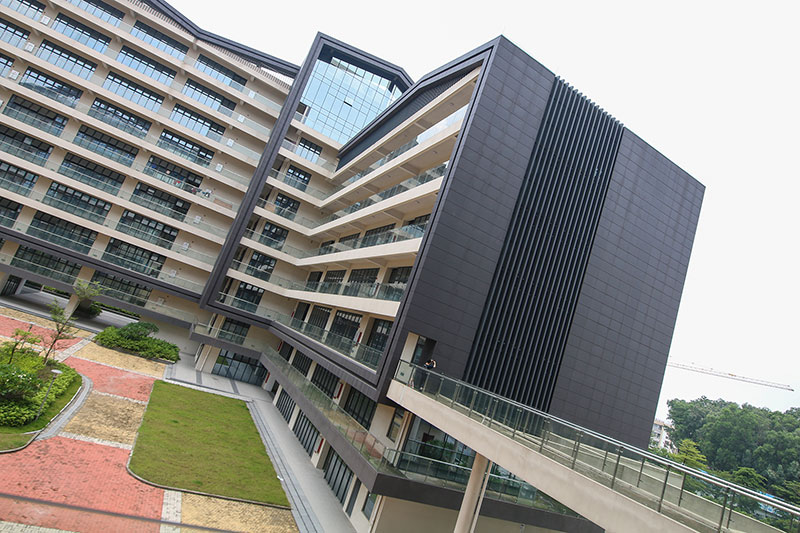 Click here for more information about LOPO's terracotta cladding application in modern office buildings. More…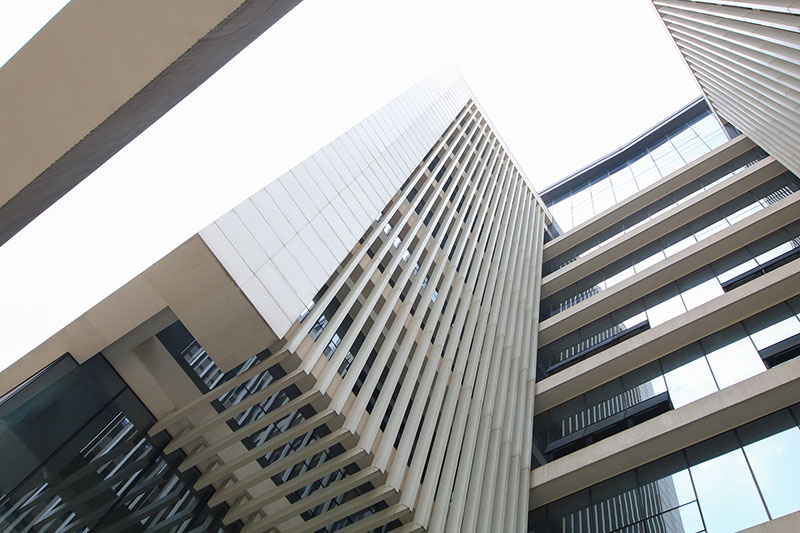 All rights reserved. No part of this article may be reproduced or retransmitted in any form without prior permission of www.lopochina.com