Project: Zhenyuling Service Area
Owner: Fangchenggang Dongwan Transportation Co., Ltd.
Architects: Hualan Design (Group) Co., Ltd.
LOPO Terracotta Facade Product: Natural Fired Clay Surface, Orange, Height:450mm*Length:900mm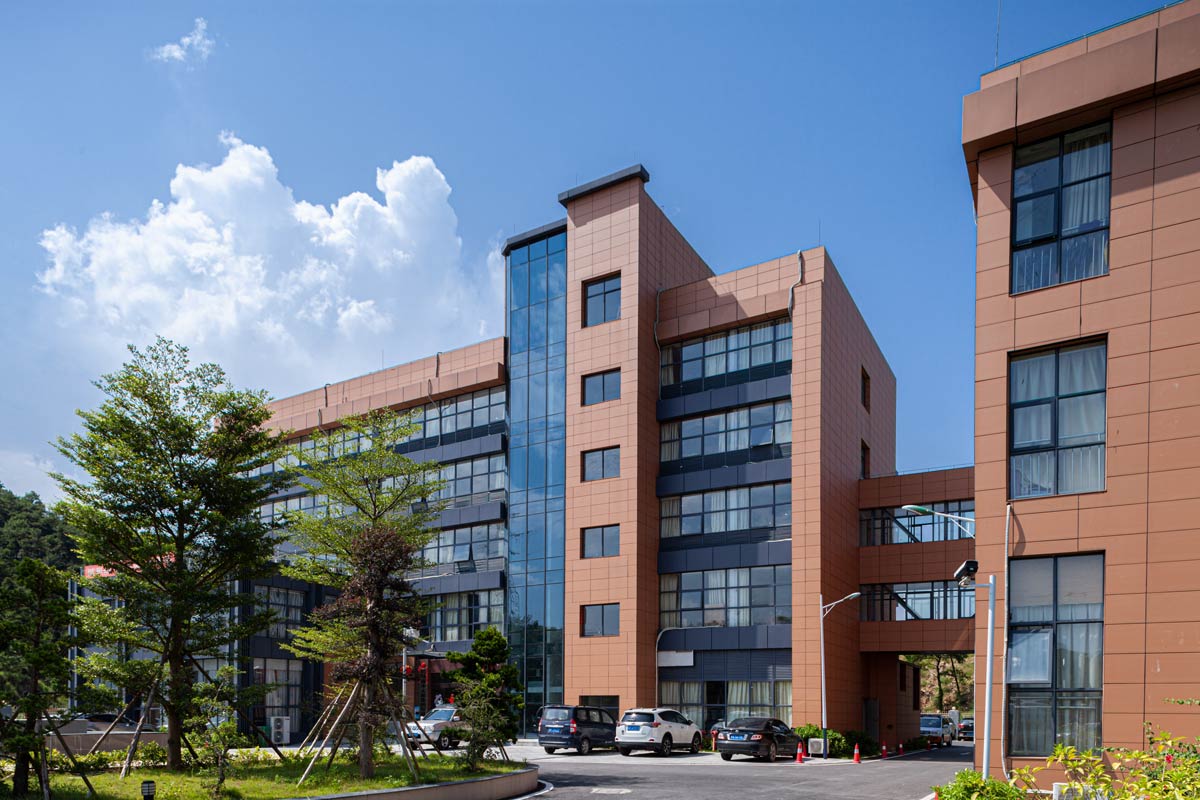 The project is located on the west bank of the Zhenyuling Bridge, Fangchenggang City Administration Center, Guangxi Province. With a total floorage of 6069.92 square meters, its central service area covers an area of 3286.66 square meters, the repair station has a floorage of 999.12 square meters, and the floorage of the corridor is 36.26 square meters. With the completion of this project, it will provide high quality services for the passing vehicles and create many job opportunities for the nearby residents.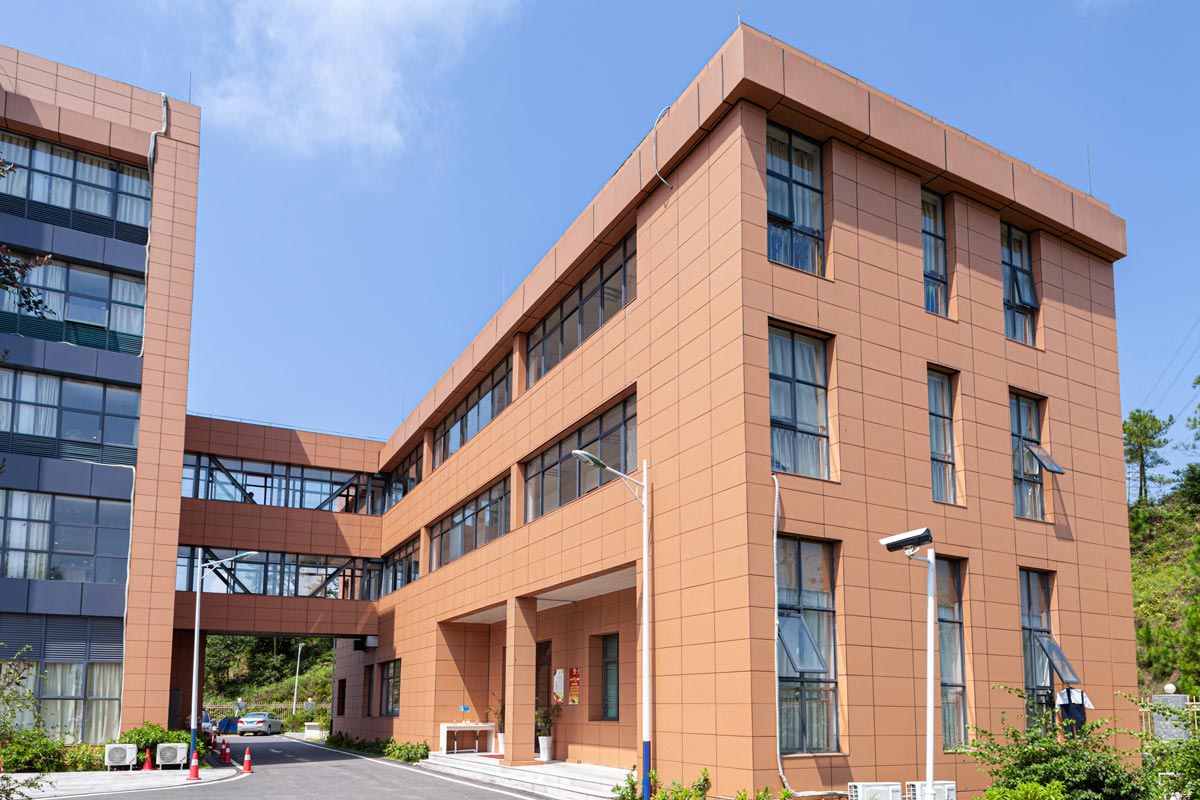 The service area's building follows a U-shaped design. Small as its overall size is, it has complete functions and a compact structure. The architects chose terracotta panels as the main building facade material, and the facade delivers a uniform and simple style. In terms of the tone, orange and warm gray were used in combination, making the overall architectural color bright and cheerful. When it comes to the installation, LOPO 18mm thickness terracotta rainscreen system is adopted.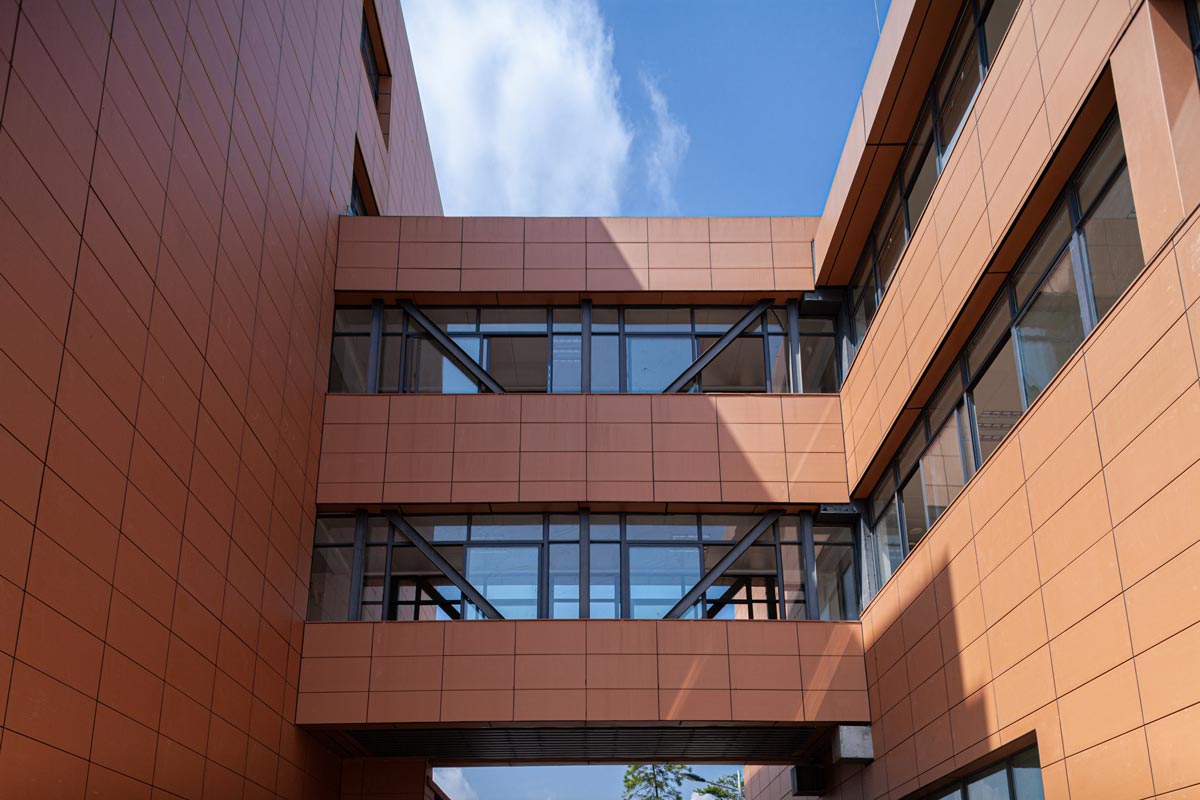 Such small service stations are usually located along highways, trans-regional bridges, small subway stations, etc. The building is small in size and usually does not exceed three floors. This type of building strives to fulfill users' request of a convenient, comfortable and safe function while blending as much as possible with the surrounding environment and presenting a pleasant and eye-catching cultural landscape. Meanwhile, the new generation of service area design requires that the building can be durable, reliable, energy-saving and environmentally friendly throughout its whole life cycle. Furthermore, its management and maintenance costs should be reasonable.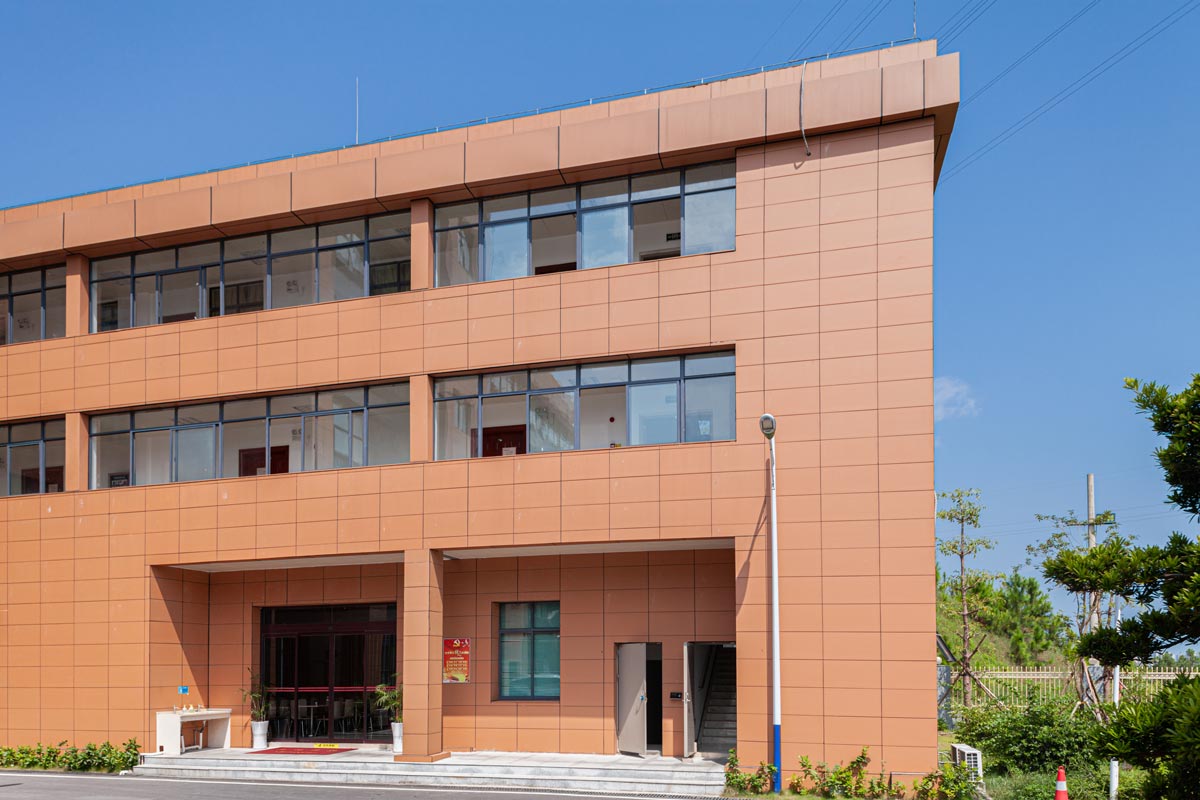 Terracotta cladding products are a good fit for such buildings. These products can satisfy the comprehensive requirements of those projects, namely, aesthetics, simplicity, practicality, durability and cost-effectiveness. The product is fired from natural clay, whose safety, durability and long-lasting color have been proven for thousands of years and stood the test of the time. The modern rain curtain system design not only effectively protects the wall, but also allows for quick and easy replacement and maintenance. Advanced natural firing and glazed craftsmanship provide designers with numerous design possibilities.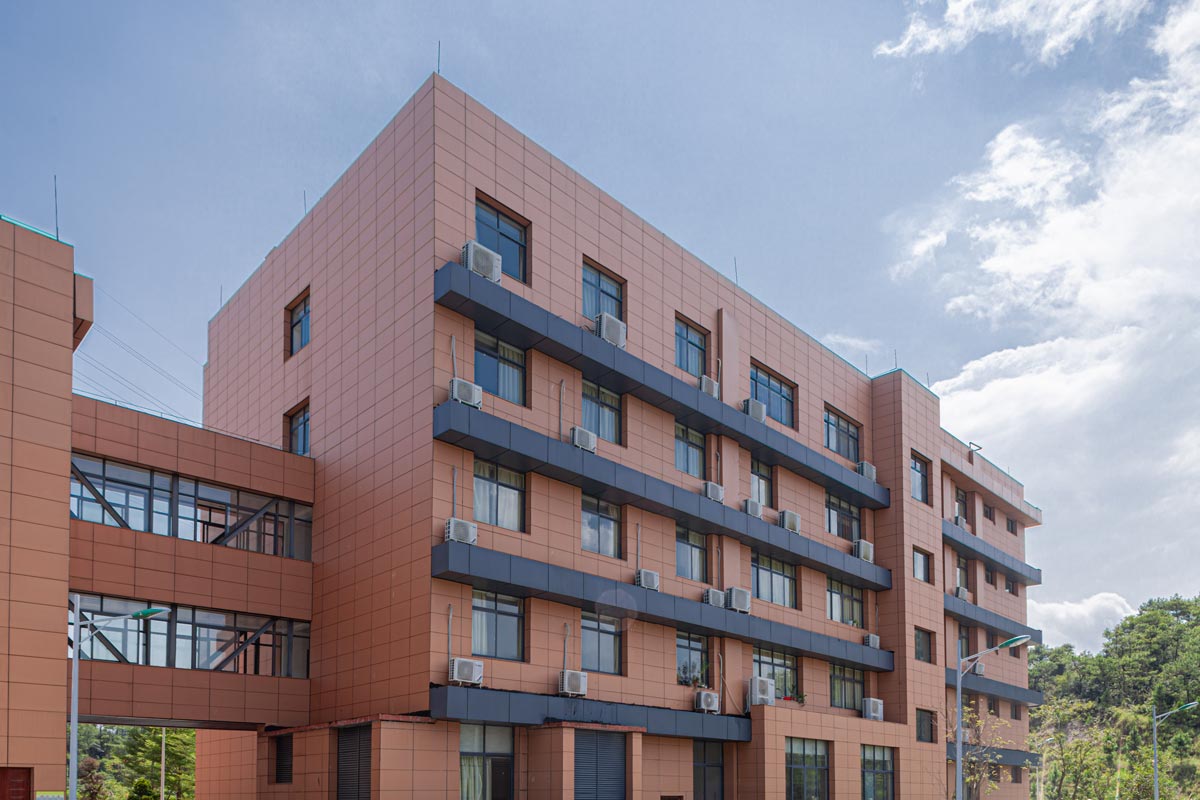 All rights reserved. No part of this article may be reproduced or retransmitted in any form without prior permission of www.lopochina.com