Project: Quanzhou Railway Station Comprehensive Transportation Hub Project
Architects: Shenzhen Municipal Design and Research Institute Co., Ltd.;
Investor: Quanzhou Road Transportation Group;
Location: West side of Quanzhou Station, Xiamei Village, Beifeng Street, Fengze District, Quanzhou City
LOPO Terracotta Panel: 5000 SQM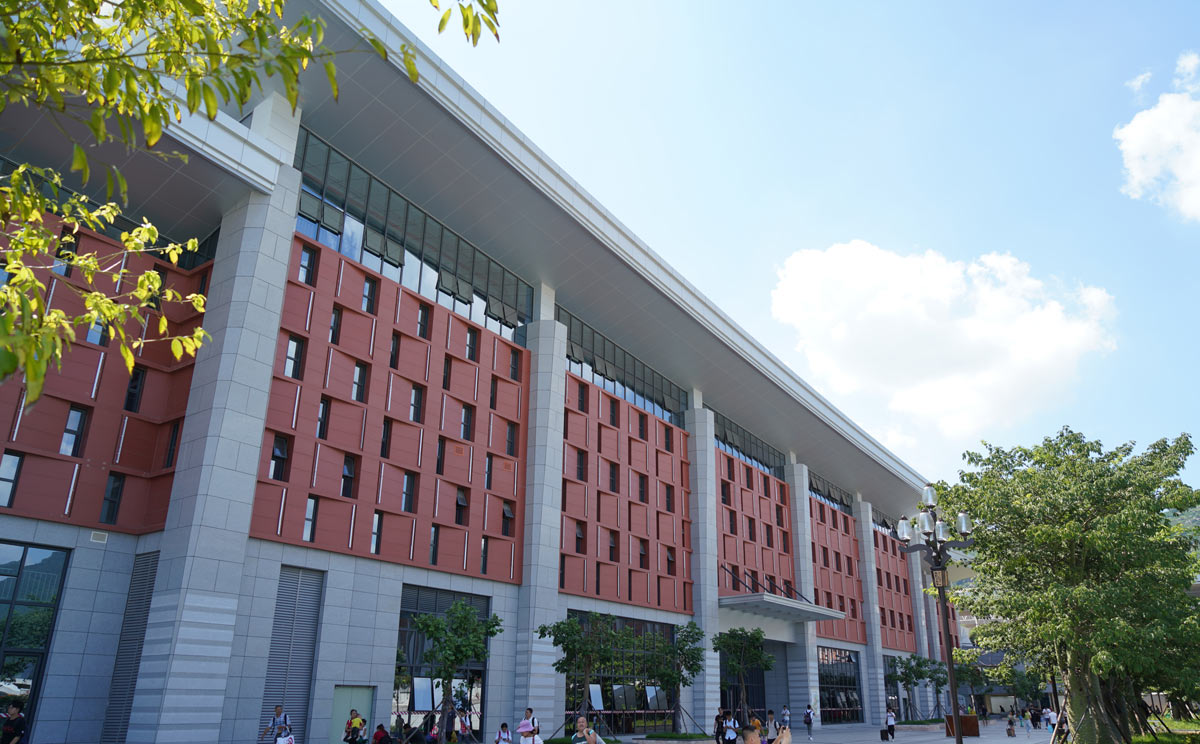 This is a supporting project of Fujian Quanzhou Railway Station. It is built in PPP mode and is the first comprehensive transportation hub in Quanzhou that integrates road transportation, public transportation, taxis, private cars and urban rail transit and railway transportation services. The estimated total investment of the project (in the near future) is about 723 million yuan, and on average, 15,000 passengers are sent on a daily basis.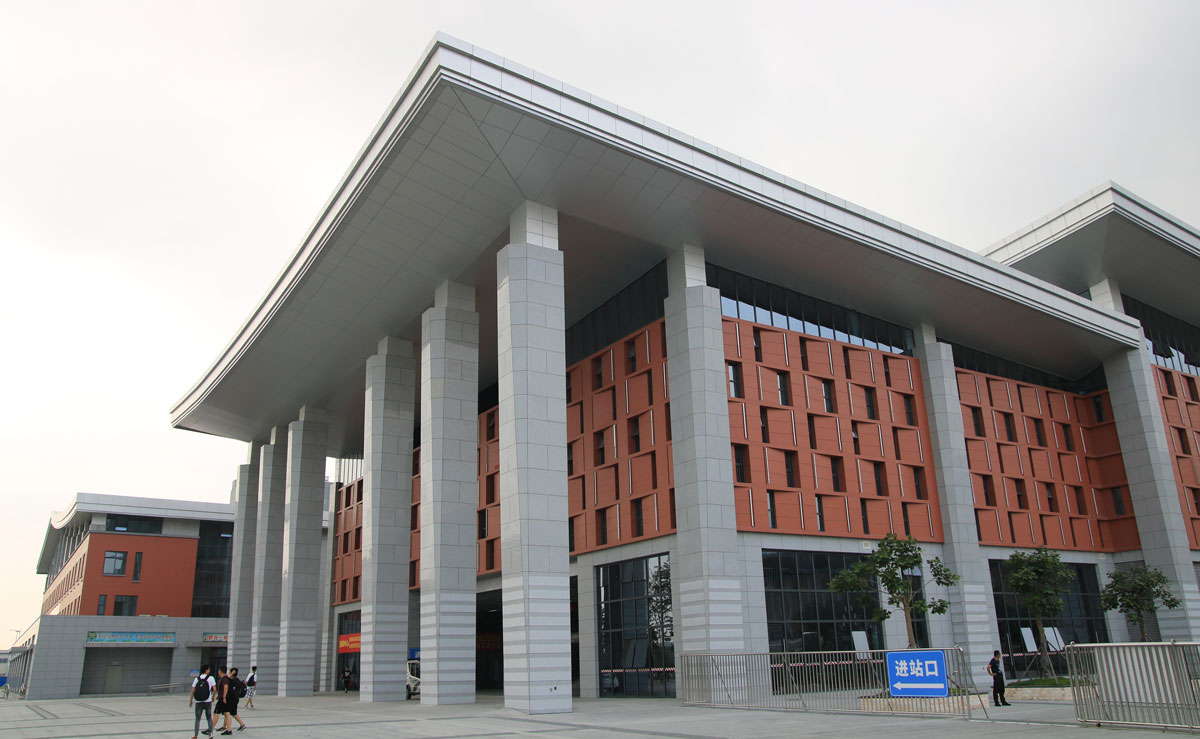 The overall floorage of the project is 16,039 square meters, and the overall height of the building is 23.9 meters, including the west-side hub station and the front square of central station. The west-side hub station is composed of 7 buildings, including the integrated hub station (No.1 building), the office building (No.2 building), and long-distance bus station (No.3 building), and the dormitory (No.4 Building). Currently, the hub station is completed and put into use.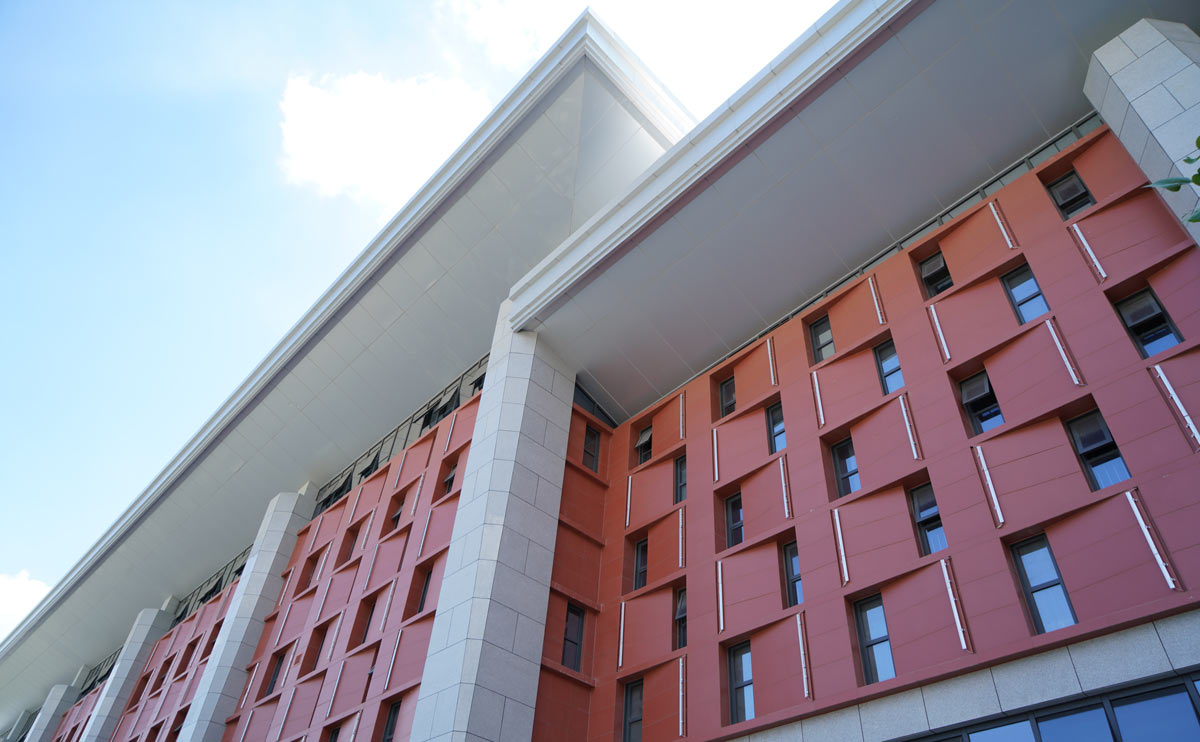 The overall project design is a modern interpretation of the traditional style, ancient red-brick architecture in Southern Fujian Province. The traditional red clay bricks are replaced by red glazed terracotta panels, while the traditional stone walls are replaced by granite slabs. The architecture passes on the long-established residential style of Quanzhou while rendering a splendid and modest feeling of modern public buildings. The facade of the building is carefully divided into small windows, and the terracotta curtain wall next to each glass window is inclined at an angle so as to form a patchwork, chic and entertaining architectural texture.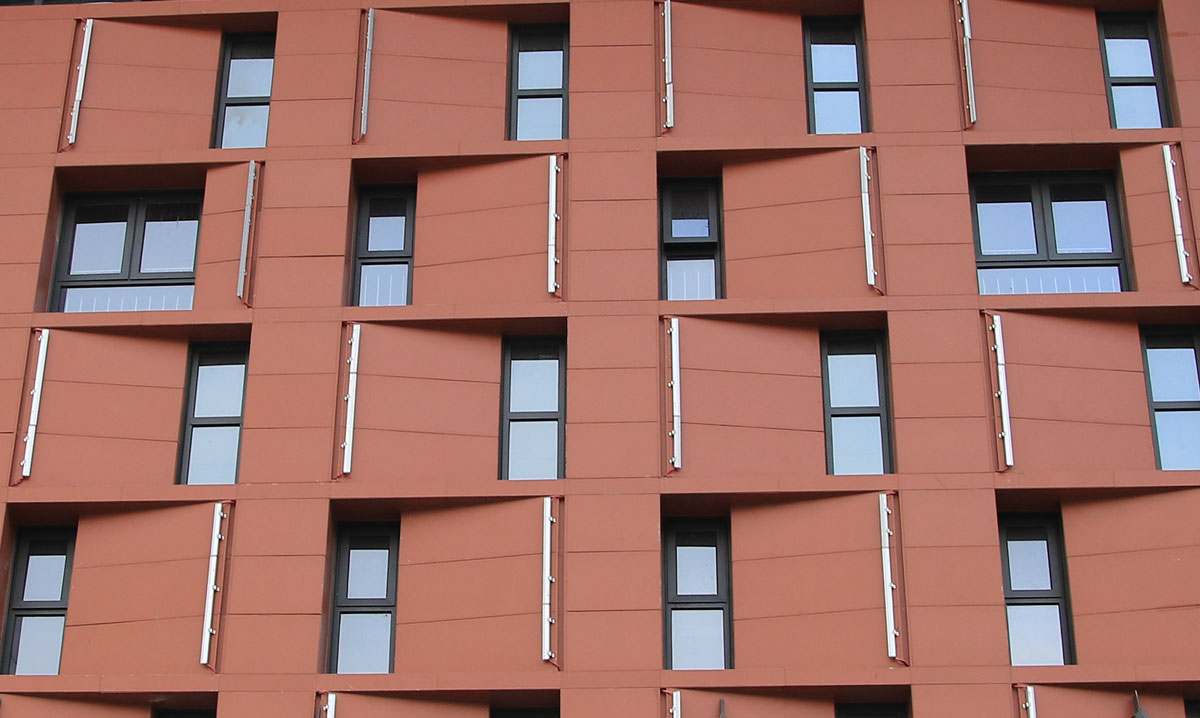 With the rapid development of transportation sector in China, LOPO has participated in many large-scale transportation hub projects such as railway stations, subway stations, long-distance bus stations and airports. These projects place great emphasis on the environmental friendliness, safety and durability of cladding products. This is exactly the strength of terracotta facade products. In addition to providing high-quality Terracotta Panels, terracotta baguettes and other terracotta cladding products, LOPO also fully cooperated with the architects for customized design and installation system of the products. In this way, LOPO can help them turn these wonderful drawings on the map into a classic building step by step, making them into a classical landmark building.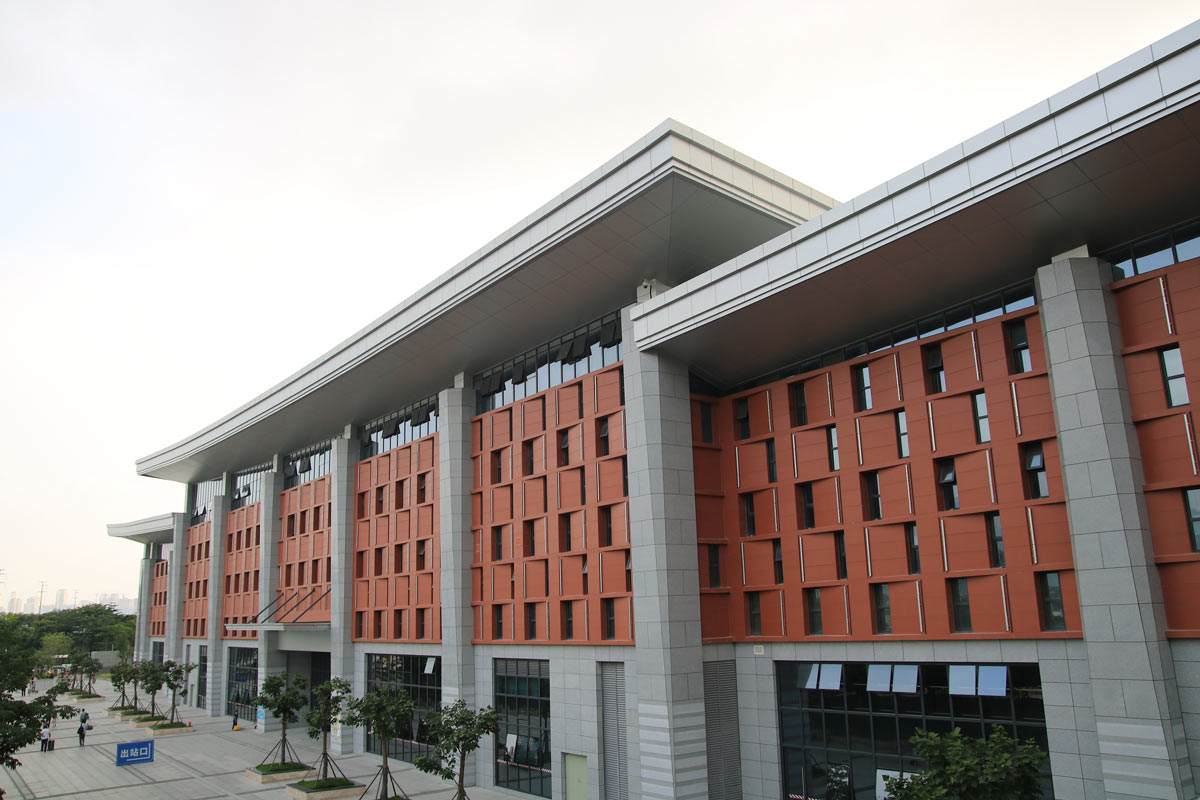 All rights reserved. No part of this article may be reproduced or retransmitted in any form without prior permission of www.lopochina.com