The project is located at the southeast side of the intersection of Jinji Avenue and Chengda Line in Qingdao. With a total construction area of 31,090 square meters, its total project investment is around 210 million RMB. It is a comprehensive public building with integrated functions including archival collection, exhibition and education, Off-campus classroom, consulting, academic exchange, culture and leisure, etc. The building has one underground floor and four above-ground floors. The building won the 2019 China High-Quality Engineering Project Award.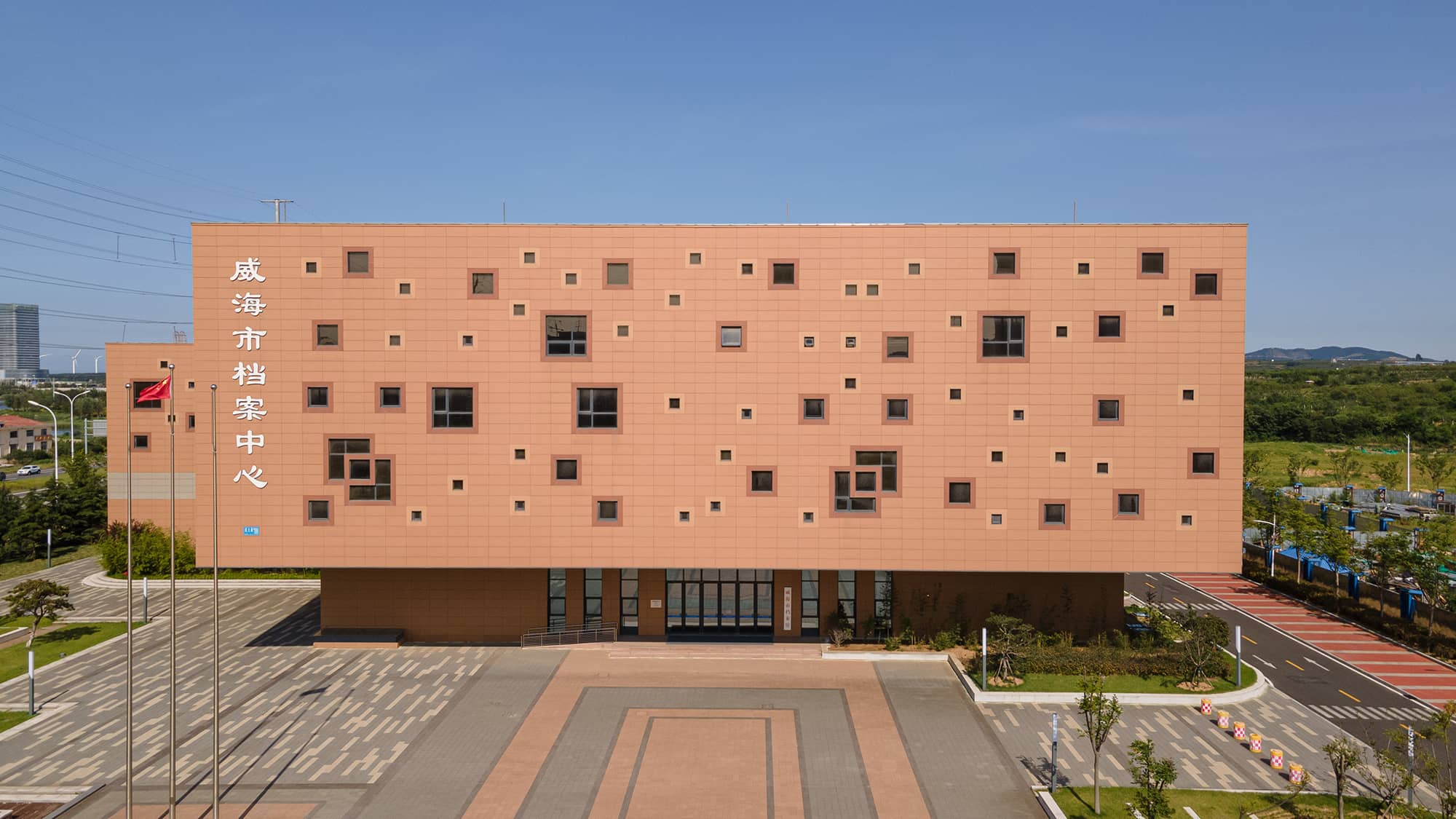 Weihai Archives Center follows the design concept of "A symbol of the City and A Glimpse into the Culture". With the combination of superimposed square-shape elements, the building showcases the imagery of ink, seal, seawater and reef in an abstract manner, and metaphorically presenting the momentum of the opening of the inkstone, thus rendering the charm of the city and cultural connotation of Weihai's archival culture. Additionally, one of the highlights of the project is the square window that echoes the design concept. Given the special nature of the archives center, its design requirements on sunlight and ultraviolet radiation prevention is relatively strict. Therefore, each façade is irregularly arranged with square windows according to the building structure and its functional areas. The construction team used BIM technology to carefully optimize the layout of the square windows, striving to meet the requirements of sunlight protection while presenting the natural and harmonious aesthetics of the building façade. Each façade is designed according to the layout of the interior, and various kinds of vertical long windows and square windows are well-arranged.
Weihai Archives Center (Aerial Video)
Most of the facade of the building adopts yellow-brown terracotta panels to project the profound cultural heritage of the archives center. The south façade section is mainly for the office area and adopts glass curtain wall to improve the lighting of the interior. The local areas use of terracotta rod curtain wall to increase the overall three-dimensional sense of the façade. The north façade section is partially separated by gray terracotta.

At the initial phase of design, in response to the owners' demand for energy conservation and eco-friendly construction, the architects chose terracotta curtain wall as the main material of the facade. The hollow design of terracotta facade panels yields good noise reduction performance. It is made of natural clay and fired at high temperature, which is light in weight and relatively high in hardness. Meanwhile, the isobaric principle of archiectural terracotta facade, the water guide plate system, and the installation method of closed perpends constitute the perfect drainage system of the curtain wall. The exterior insulation layer of the project is also equipped with a waterproof and breathable membrane. After installation of terracotta facade system, they can work together to effectively block the invasion of rainwater and protect the wall.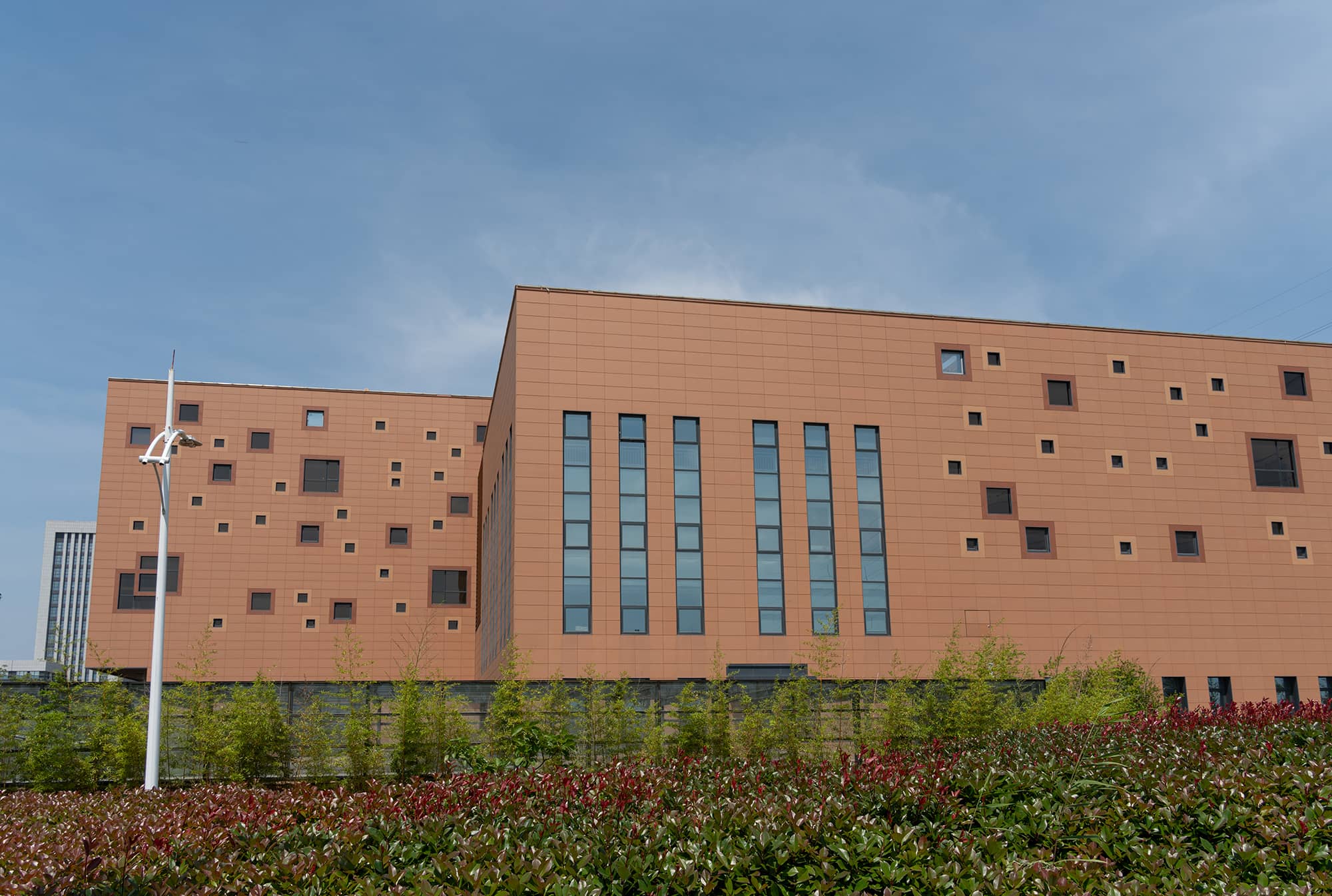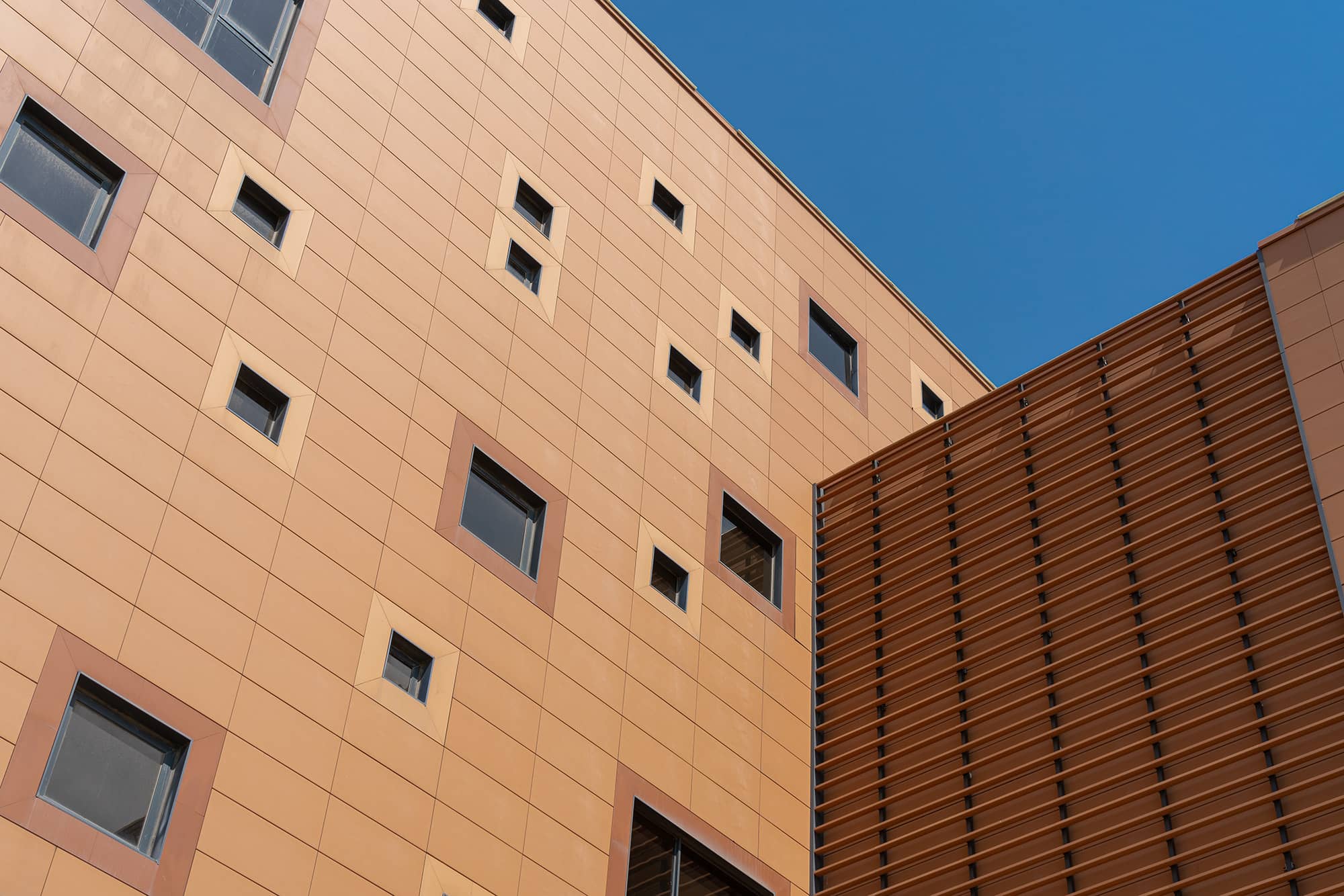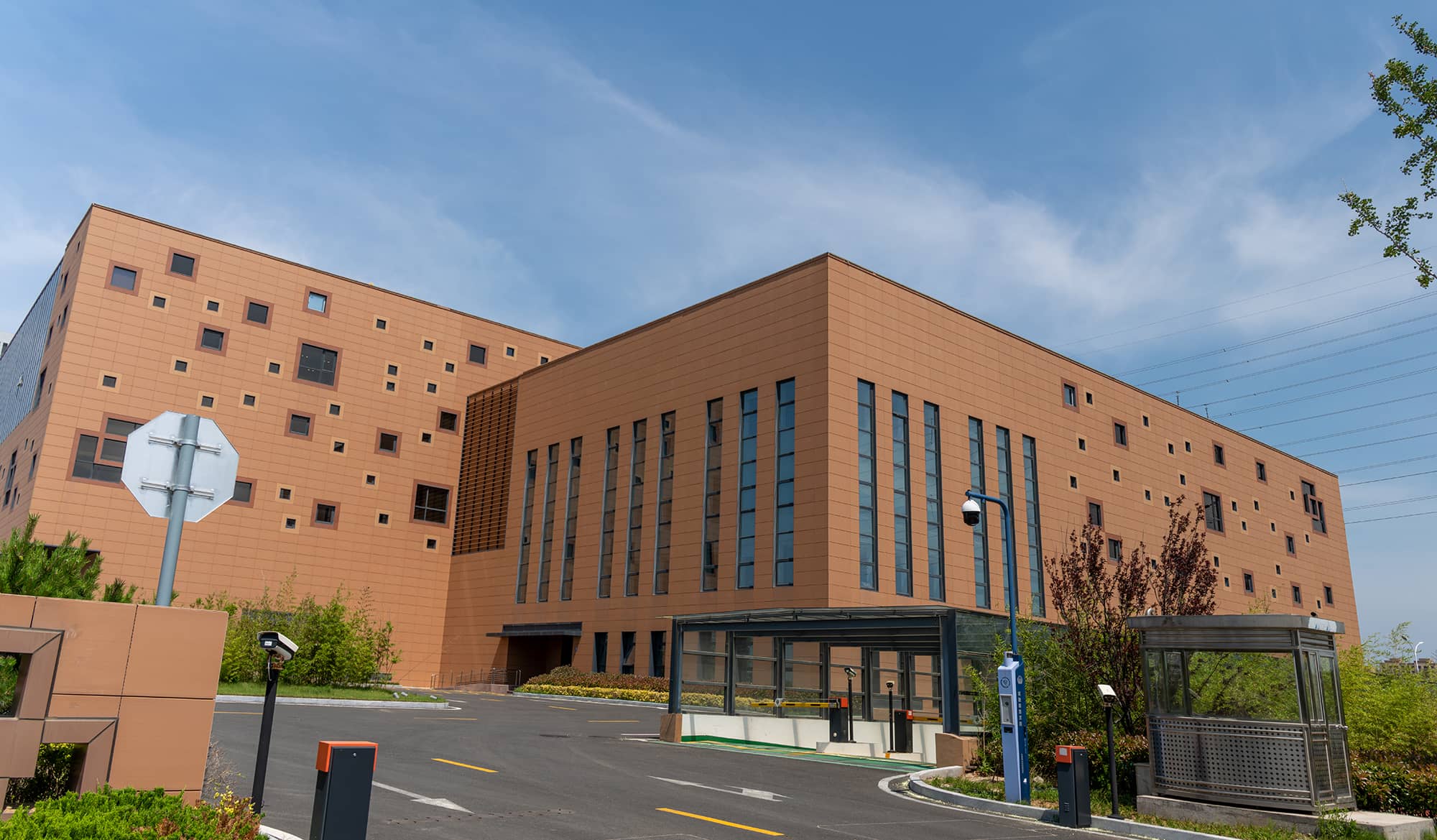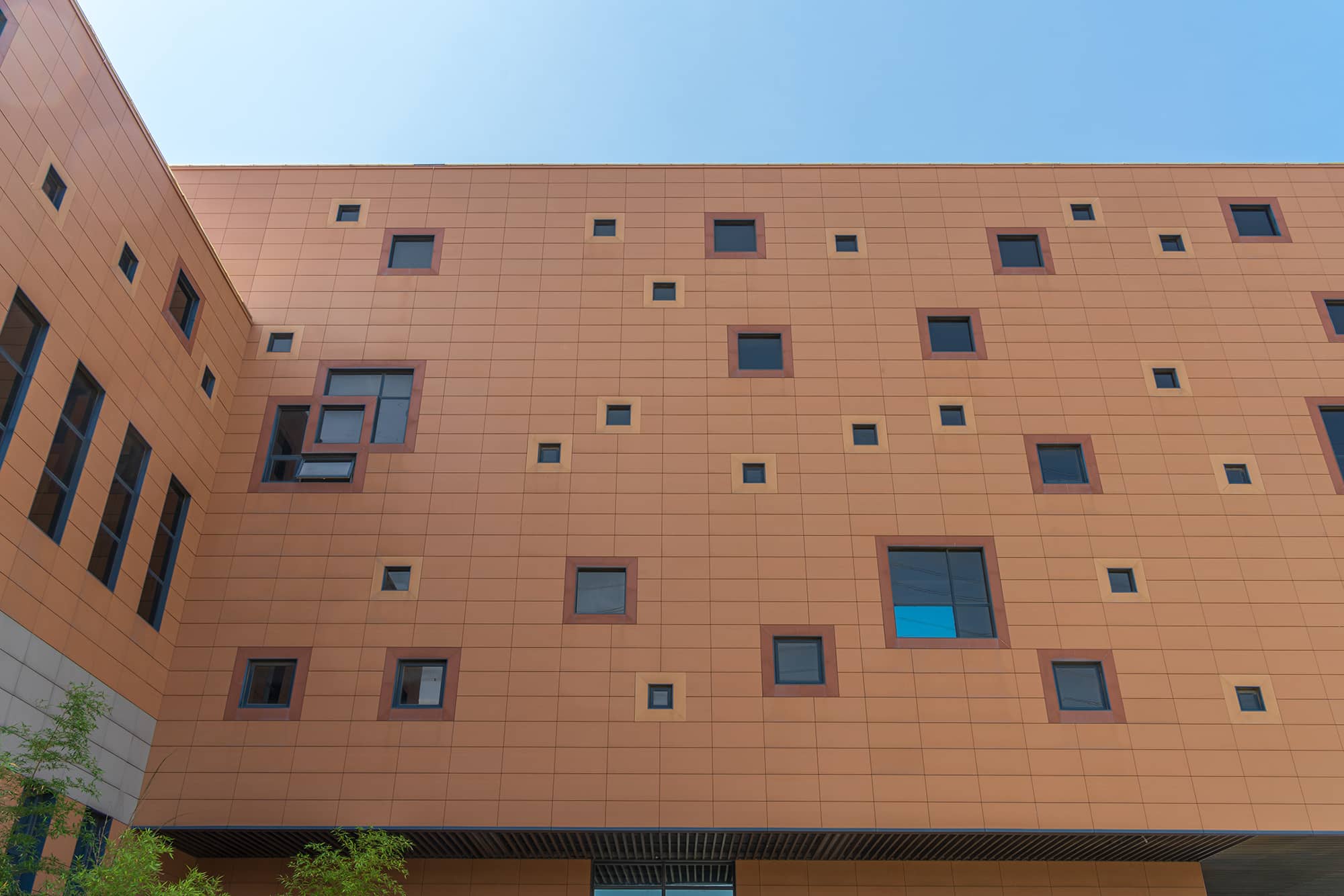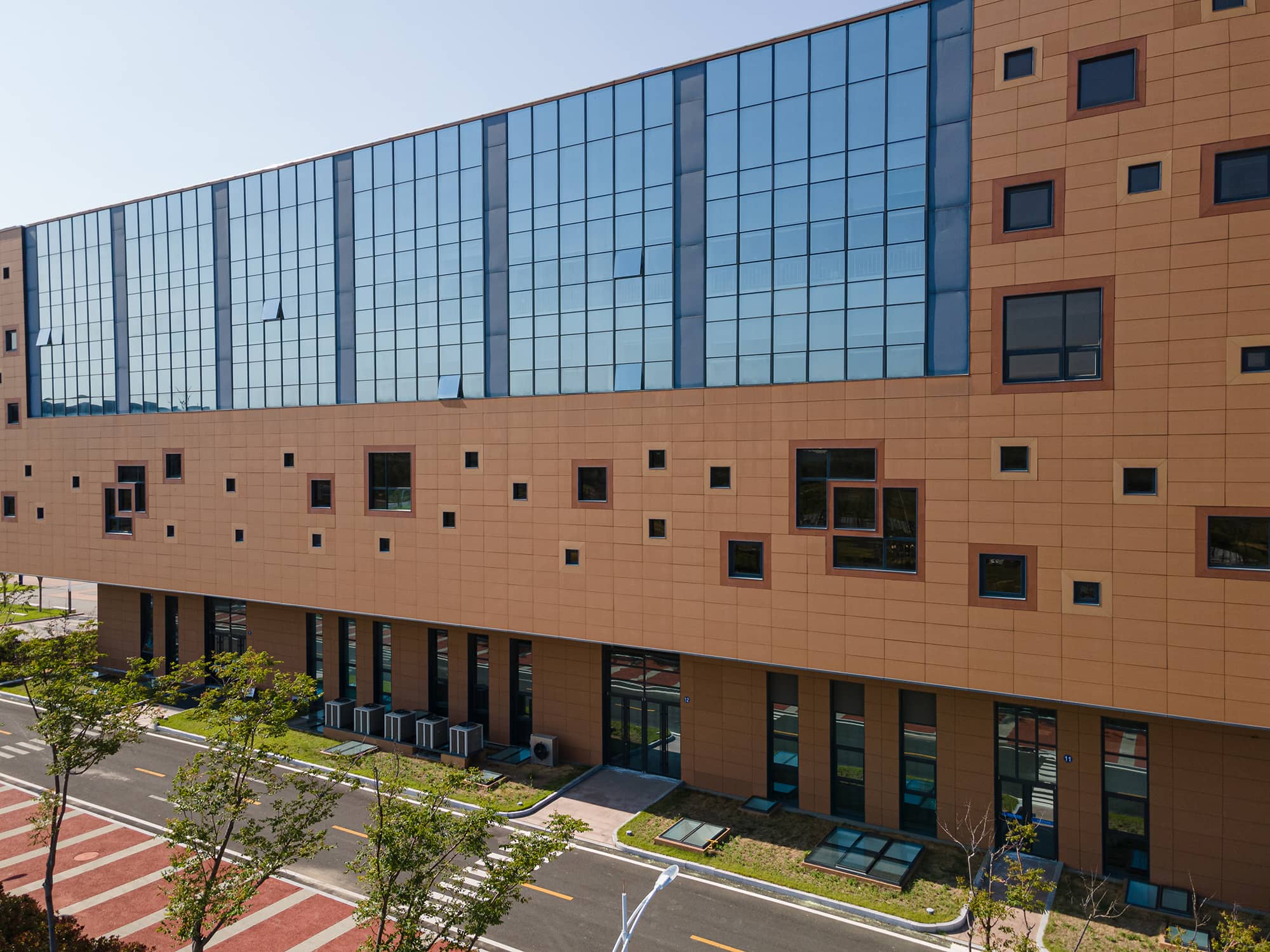 All rights reserved. No part of this article may be reproduced or retransmitted in any form without prior permission of www.lopochina.com