Project: Xinmin Vanke Centre
Architects: HHD Shenzhen
Located on the site of the former Shanghai Xinmin Hotel, this mini complex project was redeveloped by Vanke as an urban renewal project. The building features an office tower of approximately 22,000 sqm, with a podium of 2,300 sqm and a 1,000 sqm library.
Designed as a 'floating lighthouse', the layout of the office tower lines visually enhances the interlaced sense of the moving blocks vertically. Unlike the conventional, tedious straight lines, it creates a dynamic visual experience, providing upward dynamism to the building as a whole. When lit at night, together with the floodlight, the office tower hovers above the lush greenery and resembles a 'floating lighthouse'.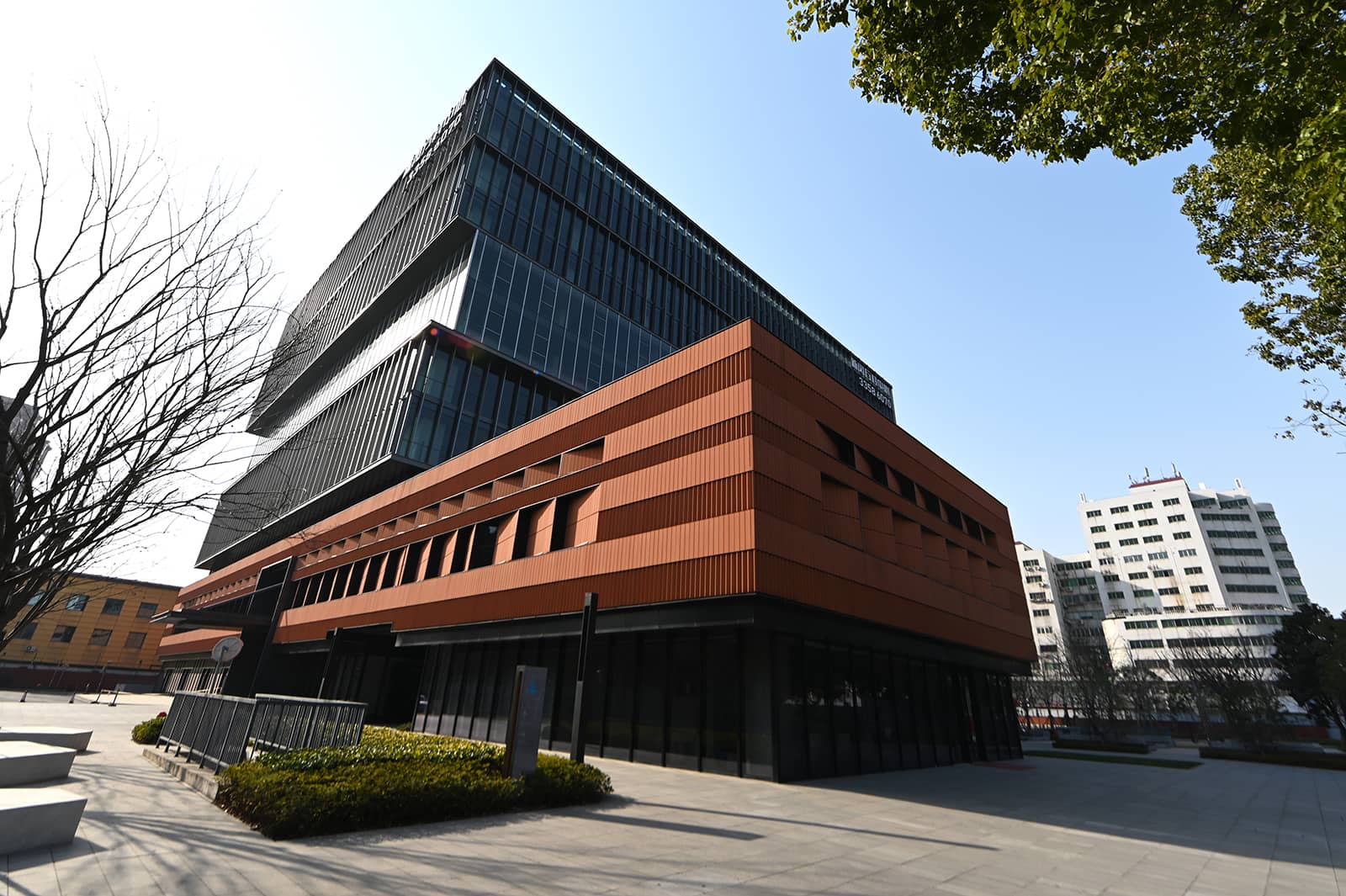 The designers adopted the concept of 'layers' to create a layered building that responds to the different characteristics, scales, and architectural personalities of the surrounding urban environment. Xiao Cheng, the lead designer, says: "Our building is a mix and match of layered and overlapped materials that create a complex feature, and such feature is well coordinated by the concept of 'layers', yielding a more inclusive building."
As for the facade, warm terracotta and face bricks are used on the library and the commercial part of the podium, creating a decorous sense for the cultural architecture. Consistent with the inclusive and eclectic style of the local culture in Shanghai, it reflects the respect and compatibility of urban development for history and culture. The office tower features a large floor-to-ceiling glass curtain wall, demonstrating a futuristic feel of post-modern technology and creating a lightsome and transparent visual experience. The chic glass curtain wall of the office tower and the warm-colored sections of the plinth form a horizontal design language of relationship, striking a balance between contrast and harmony.
A highly distinctive part of this building is the 1,000 sqm library (first and second floor on the east side of the podium). It is a project jointly built by Vanke and the local government and will host cultural exchange events in the future. As for the library facade, the designers adopted LOPO's vertically installed terracotta facade system. By staggering the façade grilles horizontally, the eastern lines of the podium are drawn up, making this functional area stand out significantly from the main body of the building. LOPO developed four sets of molds, namely triangular-shaped terracotta, fluted terracotta panels and rectangular terracotta baguettes. With frosted surface, the dark red tone, coarse feel of the clay, and the distinctive lines of the façade, they enhanced the richness of the façade.
Xinmin Vanke Centre Aerial Video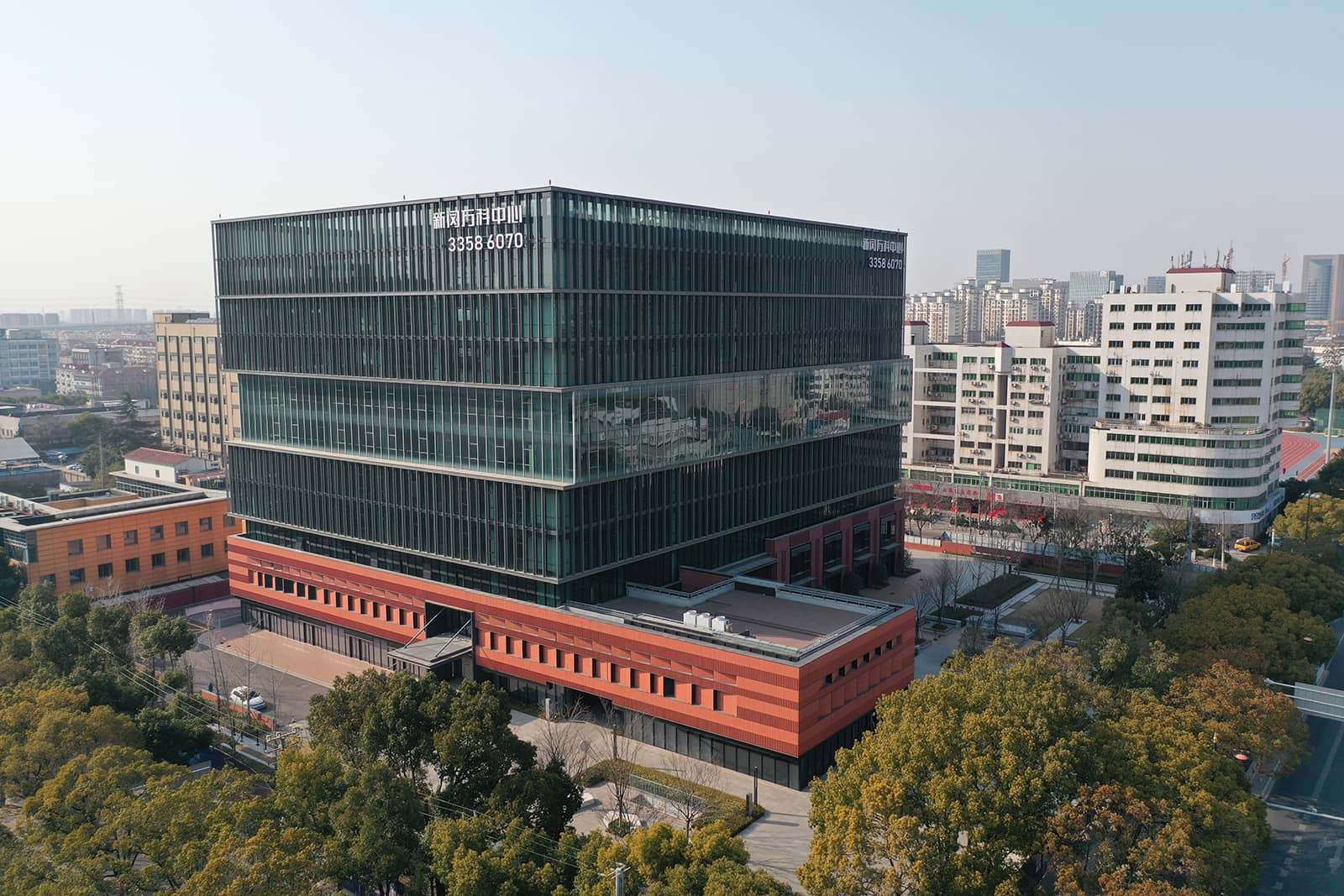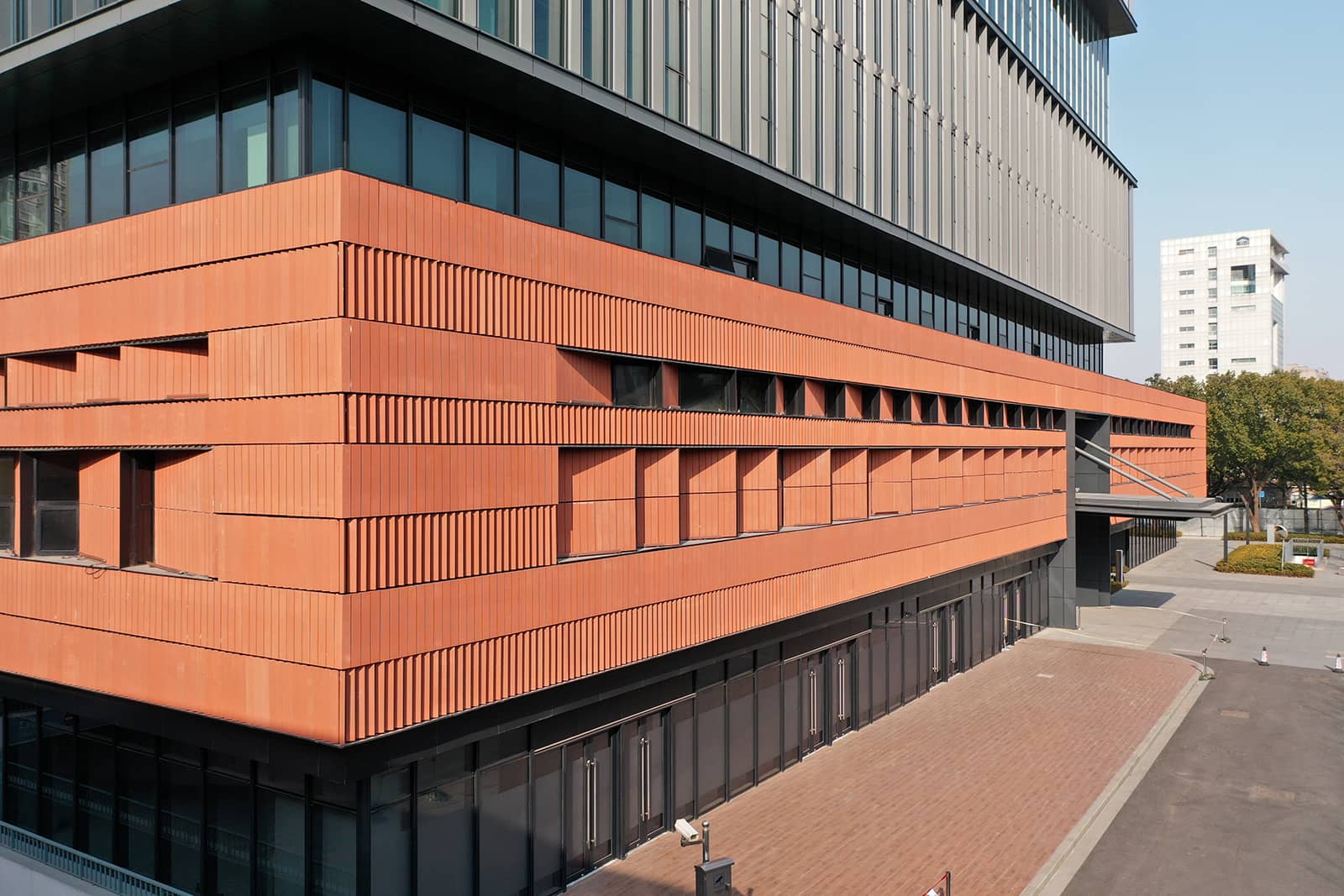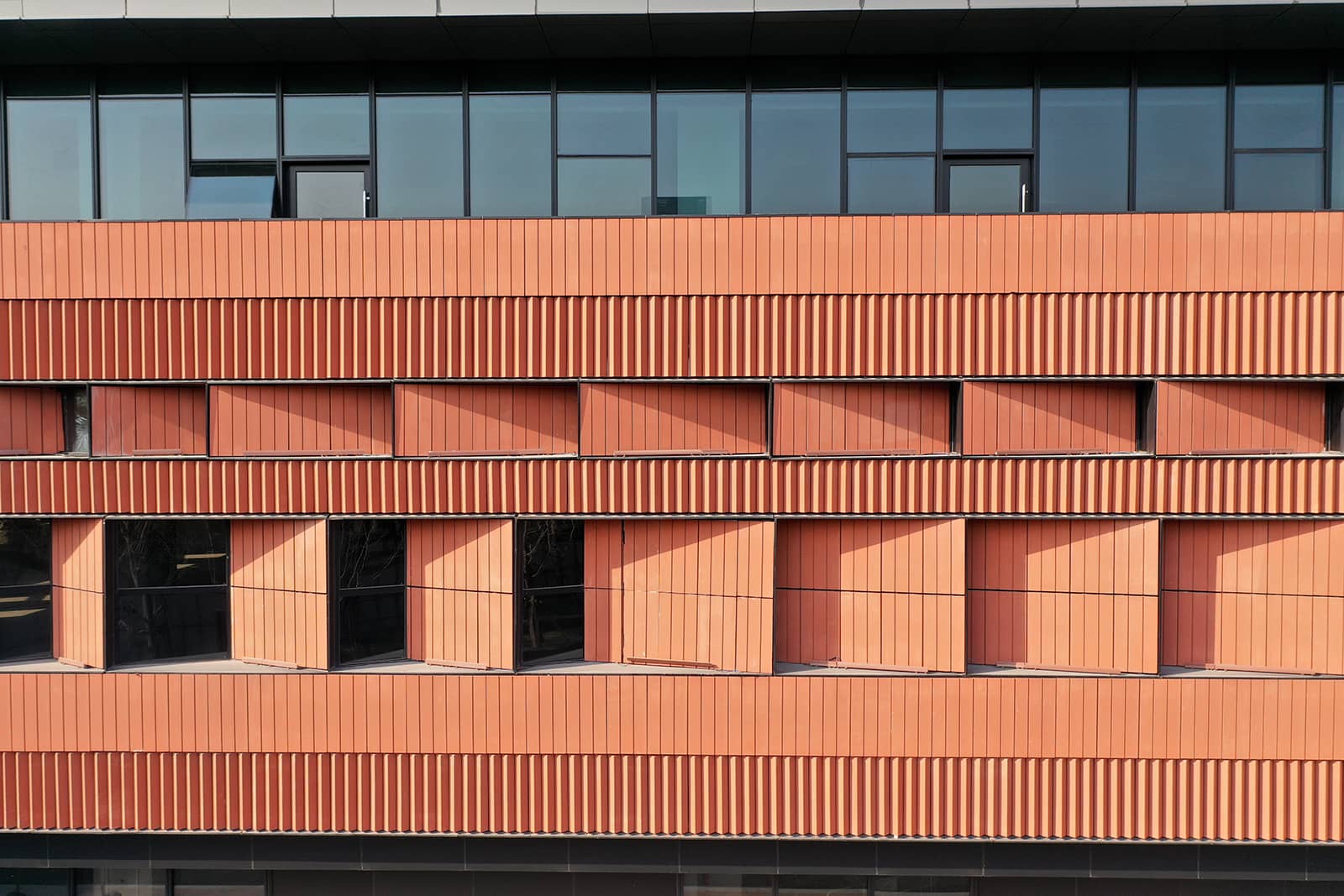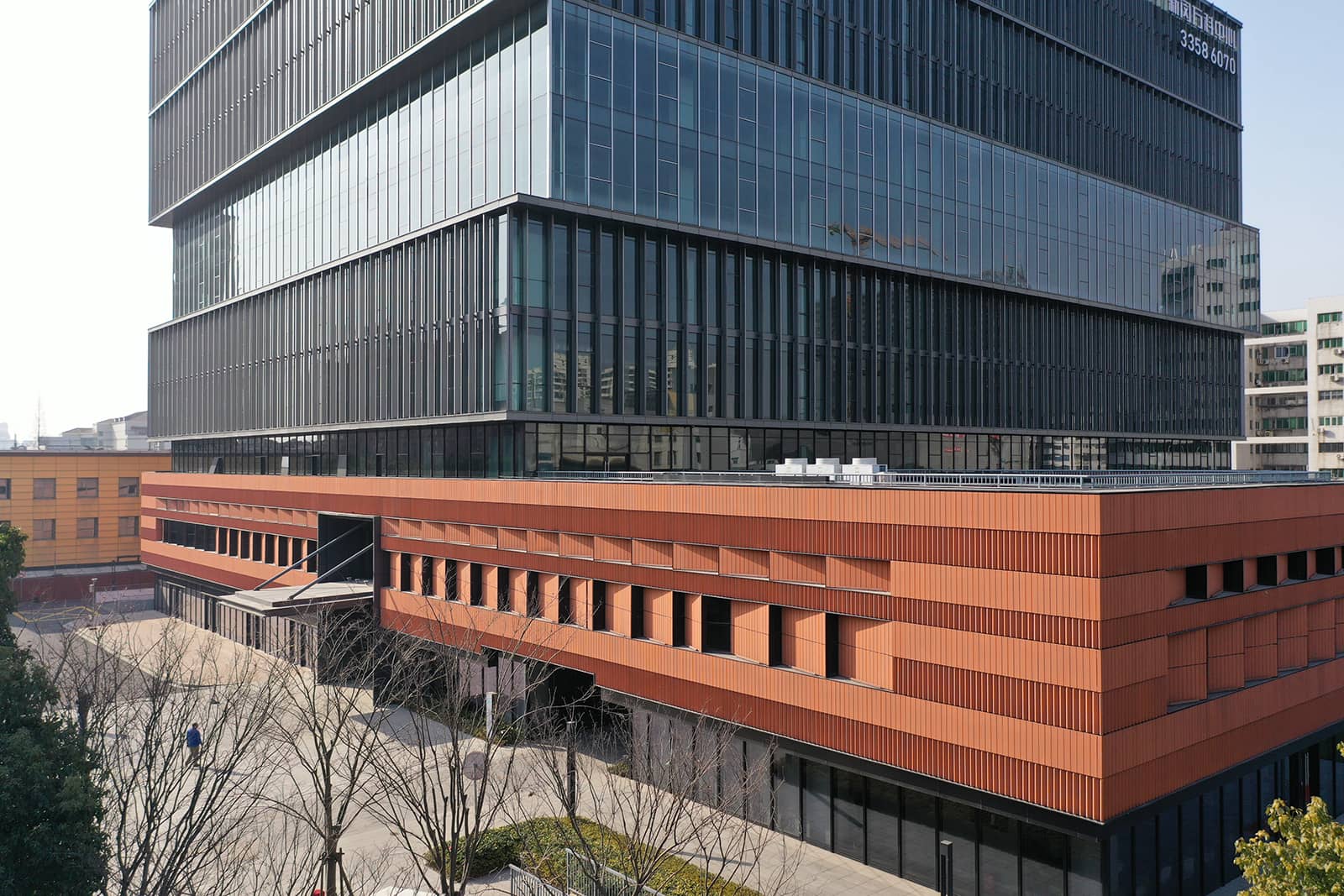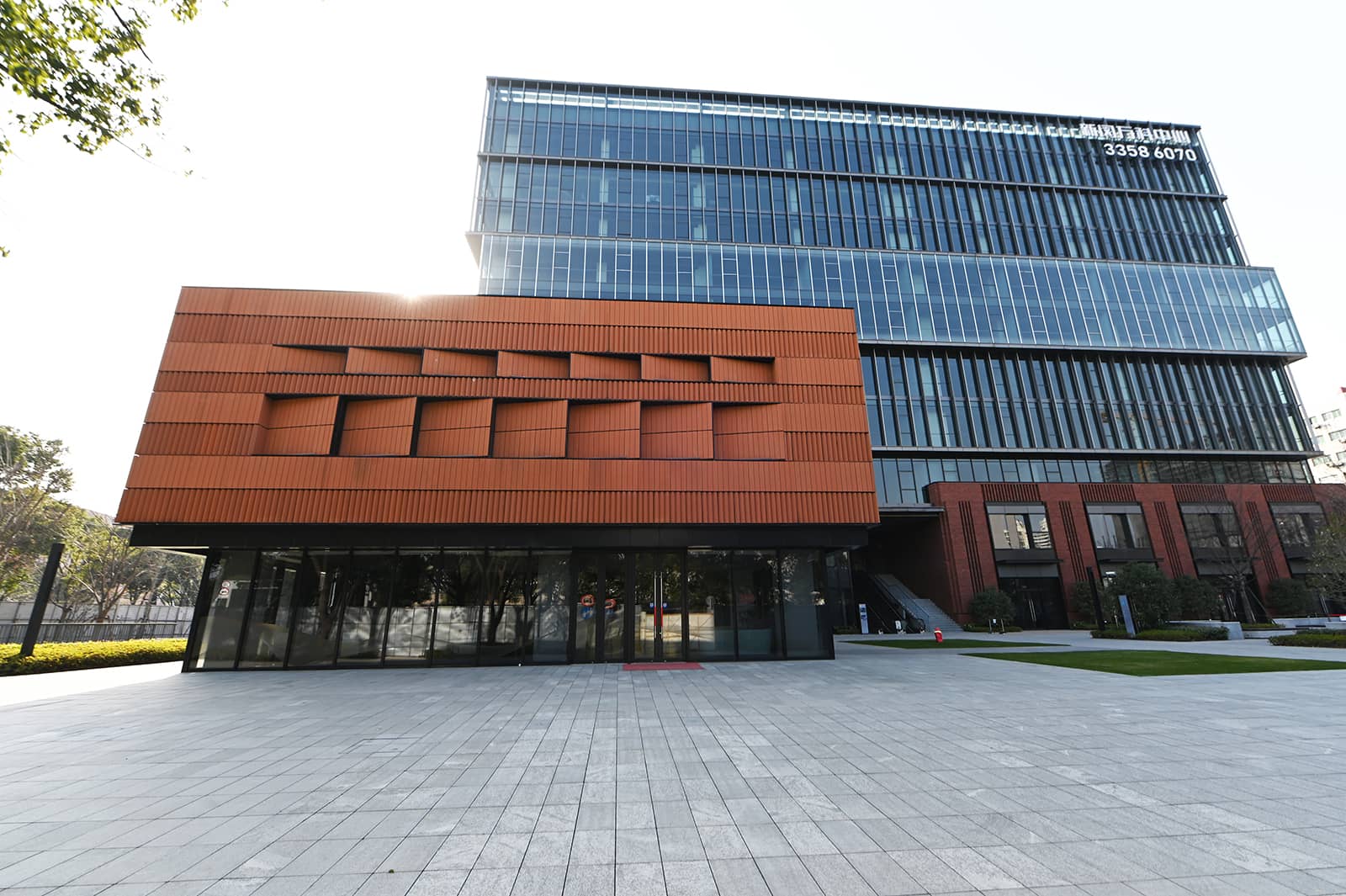 All rights reserved. No part of this article may be reproduced or retransmitted in any form without prior permission of www.lopochina.com