Project: China Technology Training Center for Children
Location: Beijing, China
Product: LOPO Terracotta Cladding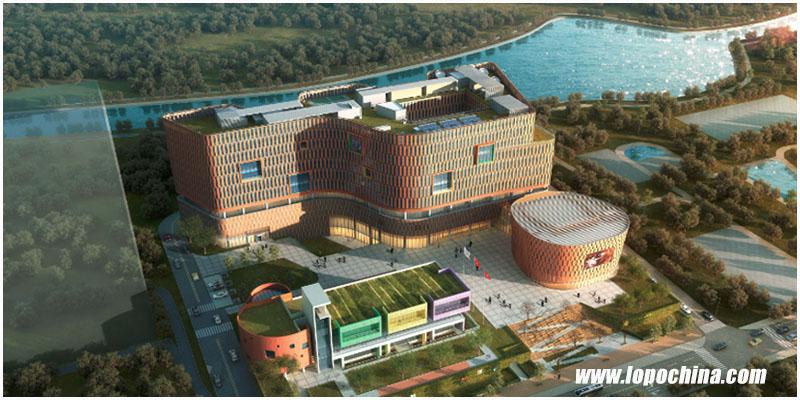 China Technology Training Center for Children, located to the west of The China Millennium Monument and adjacent to picturesque Jade Lake Park in Beijing and built and operated by China Soong Ching Ling Foundation, is one of the important projects in the China's 12th Five-Year Plan. With its building height of 46.9 m, this project has 80,802 m2 of floor area in total, including 50,000 m2 for the 9 floors above the ground and 30,308 m2 for the 2 floors underground. The project's main functions include: International Adolescent Communications, Children's Activity Experience, Children's Educational Training, Children's Theater, as well as the research on SunYatsen and Soong Chingling.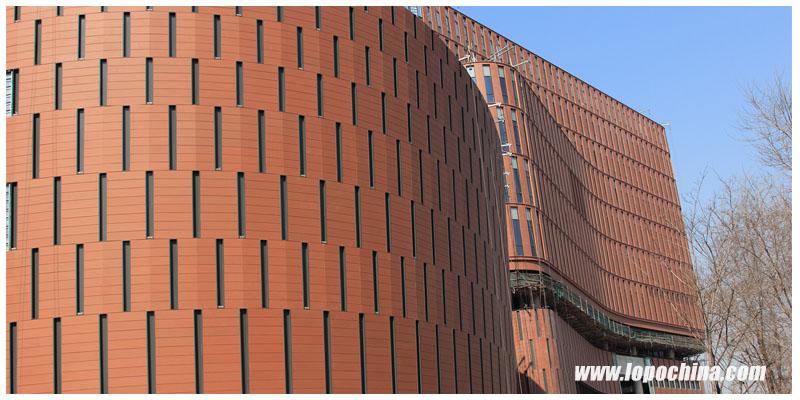 The project's architectural design features multiple curving facade, visually delivering smooth linear beauty to cater to Chinese people's aesthetic taste – harmony. In this project, brown terracotta panels, louvers and glass are chosen to be exterior wall materials, and the exterior walls are divided by strips in a regular way. As a result, terracotta panel facade in harmony with recessed class windows makes the entire facade in picturesque disorder but a smooth transition, which conveys modern simplicity and cultural atmosphere.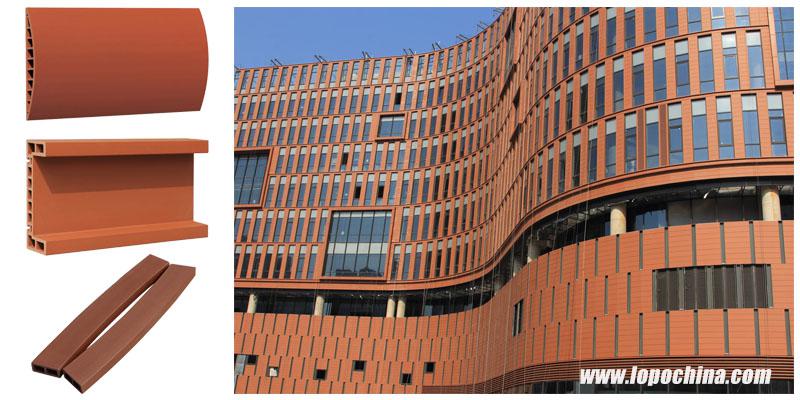 To meet the designers' demand for a smooth and harmonious façade, a great quantity of special-shaped structures are adopted for this project, such as curving wall, multiple-beam intersection, variable cross-section, which requires tailored terracotta panels and baguettes. LOPO, together with the designers and the construction team, conducted thorough research on the façade structure, and provided a custom design solution for this project. At last, LOPO has provided nearly 30 terracotta panels and baguettes with different width, thickness and curve, and more than 100 cut products of different sizes.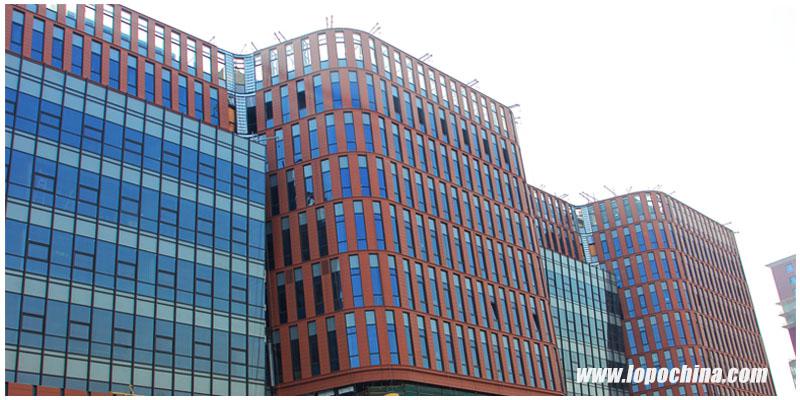 LOPO Terracotta Products applied in this project are FS3844637, FS6432768, FT30100768, TS40100768,etc.

All rights reserved. No part of this article may be reproduced or retransmitted in any form without prior permission of www.lopochina.com