Project: Vanke Joyful Valley Retail Hub
Location: Hefei, Anhui, China
Developer: Vanke Hefei
Architects: Allied Architects International
LOPO Flexible Stone Veneer: Item No. DS5106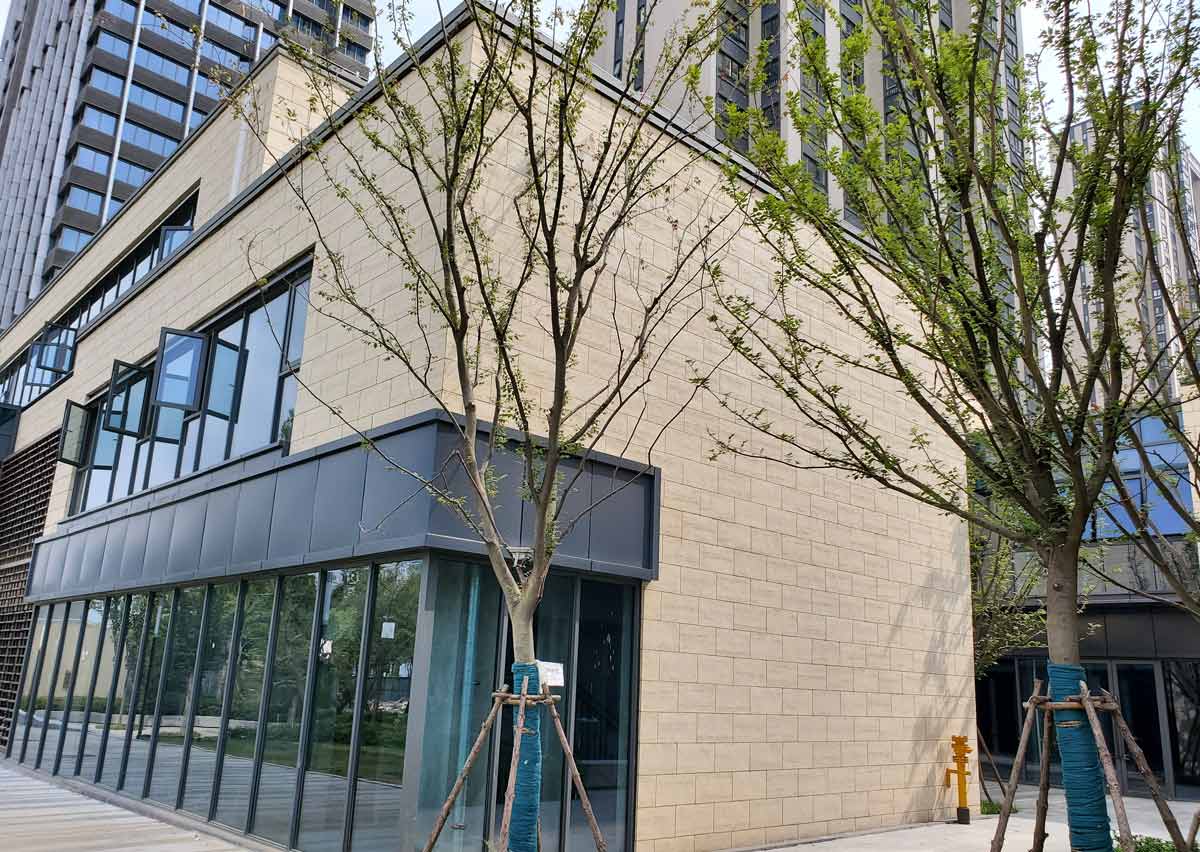 Hefei 'Light of the Era' is one project of Vanke's "New Times Center of the City" series in China. Located at the intersection of Nanjing Road and Hubei Road in Riverside New District of Hefei City, close to the economic development zone, it is only 12.5km away from the old city center. This real estate project covers various formats, including high-rise residential buildings, villas, office buildings and commercial districts. It boasts a low-density, high-end residential community built by Vanke in Hefei.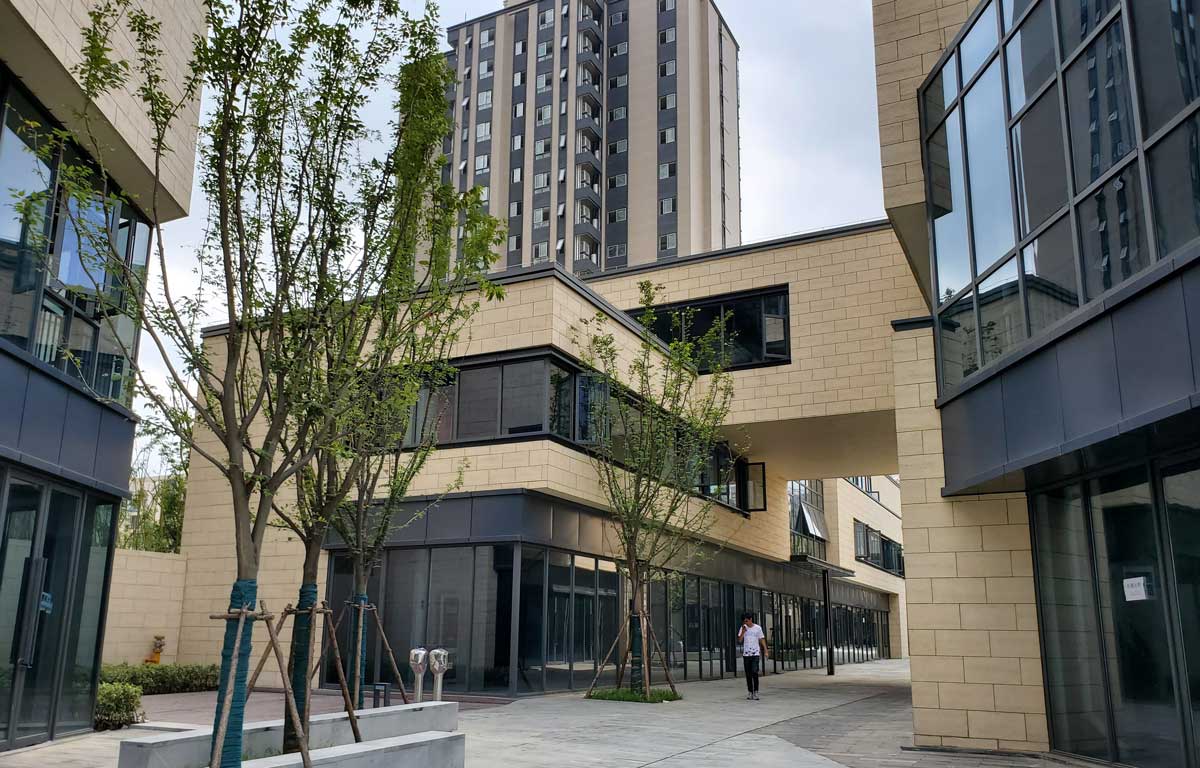 The Joyful Valley Retail Hub features a total floorage of approximately 10,000 square meters and a unit retail space of 20-97 square meters. The planning of the commercial district breaks away from the layout of traditional business street. Built in the Light of the Era Residential Community, it features a "Valley-style" sunken commercial street model, dedicating to creating a community-based commercial center with the milk of human kindness and premium quality. The space is flexible and can accommodate rich and diversified business formats to satisfy the daily needs of the property owners, while considering the multiple needs of consumers from outside of residential community.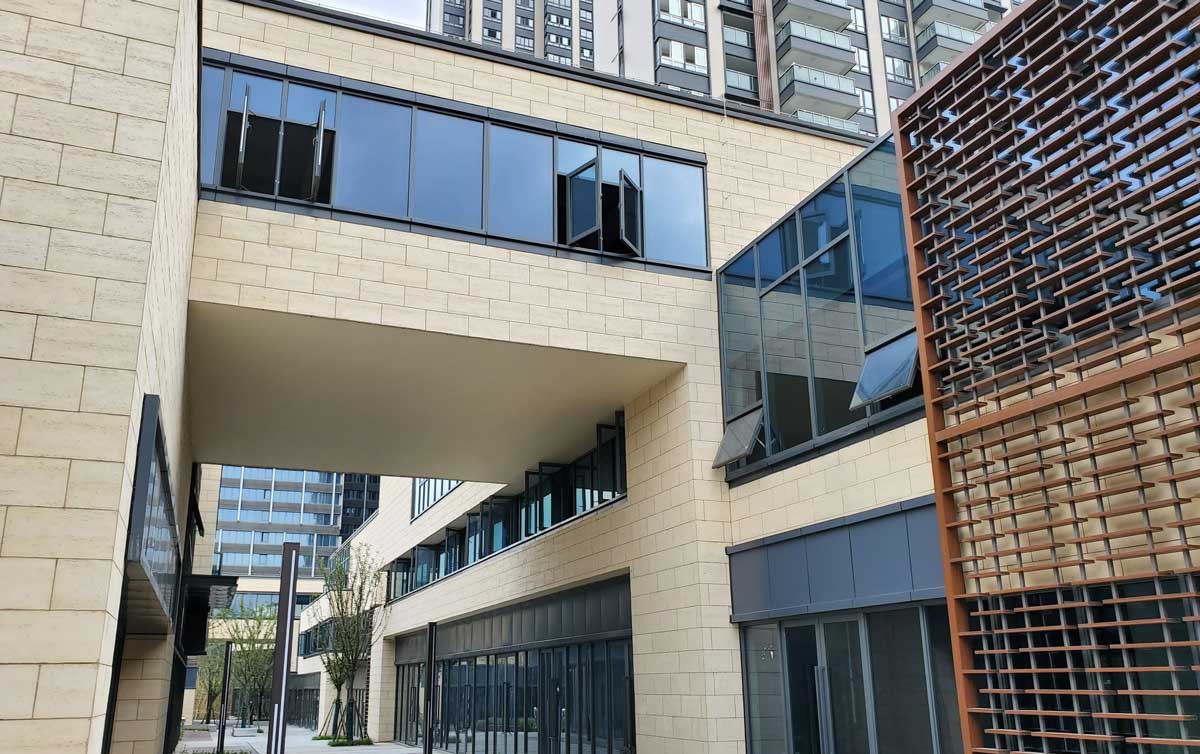 The commercial street positions itself as a supporting facility for the residential community in the first place. The overall layout and each store are relatively small and compact. Therefore, when it comes to the design of the building facade, the designer did not choose the natural stone cladding, which is used in the apartments and villa of the project. Instead, stone-surface, flexible cladding products with the same color are chosen. The surface texture of beige travertine flexible products is very natural and vivid. With the texture being close to of natural stone products, the retail hub's building facade harmoniously blends with other buildings, and projects a sophisticated and high-end commercial ambience.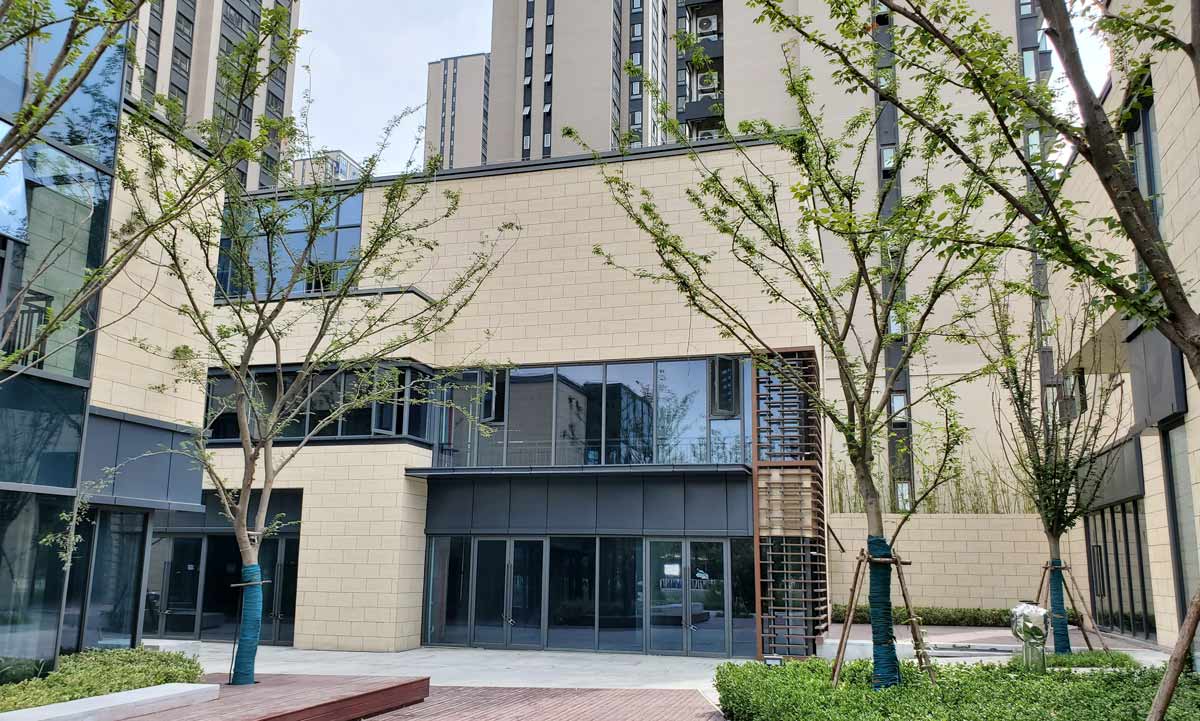 Compared with heavy natural stones, the lightweight flexible cladding product vividly presents a natural stone like surface effect. The construction is faster and the overall construction cost is low, with the wall load being fairly low. Whether it is a new building or an old house renovation project, whether it used for building facade or interior wall decoration, be it for high-rises or an arc-shaped wall surface, the flexible cladding product has its own role to play.
Strengths of LOPO Flexible stone veneers:

1. Flexible and lightweight. Can be applied on any facade and curve surface.
2. Simple and fast to carry out an installation. No special equipment required.
3. Durable and virtually maintenance-free. Great performance on weather resistant and Color fastness.
4. Cost-effective. More cost-saving on material, transport and installation than traditional Thin Brick and stone veneer.
5. Fire rated to A2- S1, d0, t0.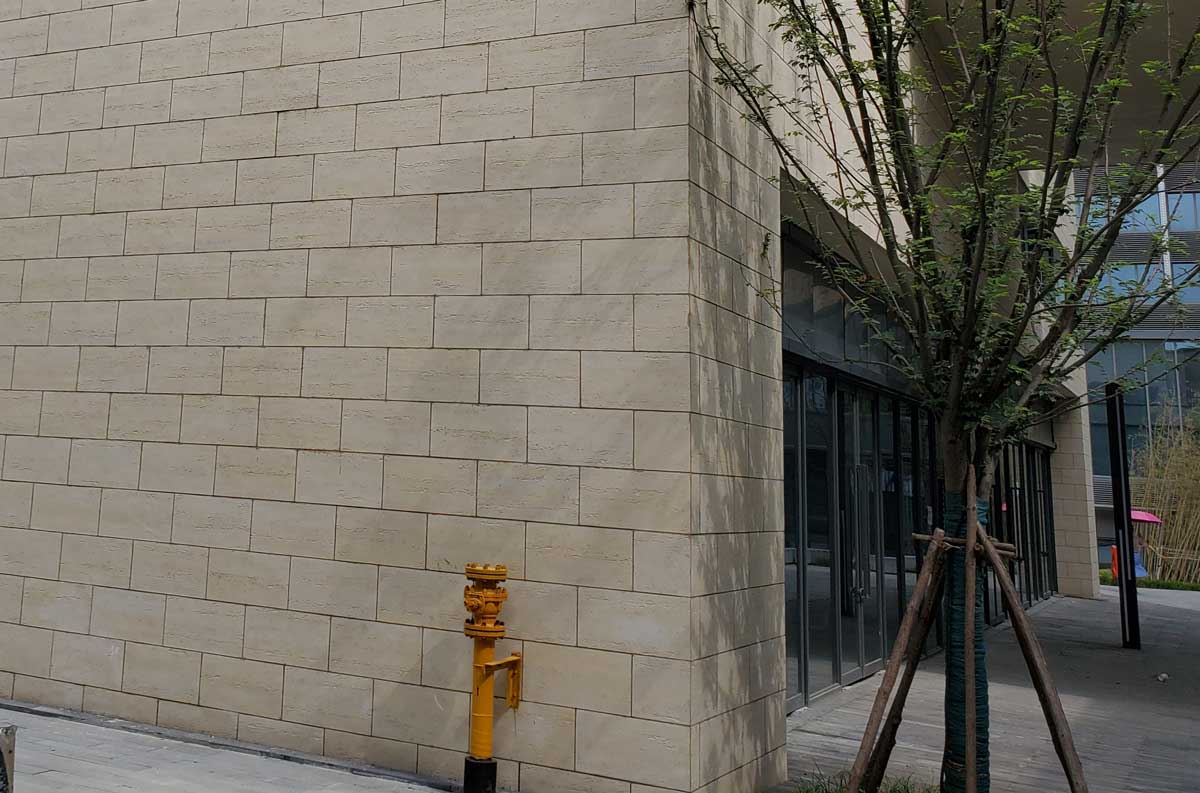 All rights reserved. No part of this article may be reproduced or retransmitted in any form without prior permission of www.lopochina.com