LOPO Project: Hengqin Grandmixc Exhibition Centre
Location: Zhuhai Hengqin Free Trading Zone
Area: 3000 m2
Client: Zhuhai Crland
Architects: PTA Shanghai
Hengqin Grandmixc is located in the Hengqin Free Trade Zone of Zhuhai. Hengqin is a brand new city and serves as an important gateway between Zhuhai and Macau. It is a new city where multicultural elements coexist in perfect harmony. It is the first real-estate property project of the China Resources Group in Hengqin and is a massive urban complex.

As the exhibition center of Grandmixc, the designers adopt the theme of "Impression of Hengqin" and create an ethereal space in the city. Unlike most exhibition centers with a single building, the exhibition center of Grandmixc chooses a modern approach to create a sequence of spaces and a community structure. With six distinct functional blocks enclosing an inward-looking courtyard space, it achieves an interpenetration of the architectural landscape. Meanwhile, it seeks to refine the relationship between the building and its appearance so as to highlights its lightweight and vivid features.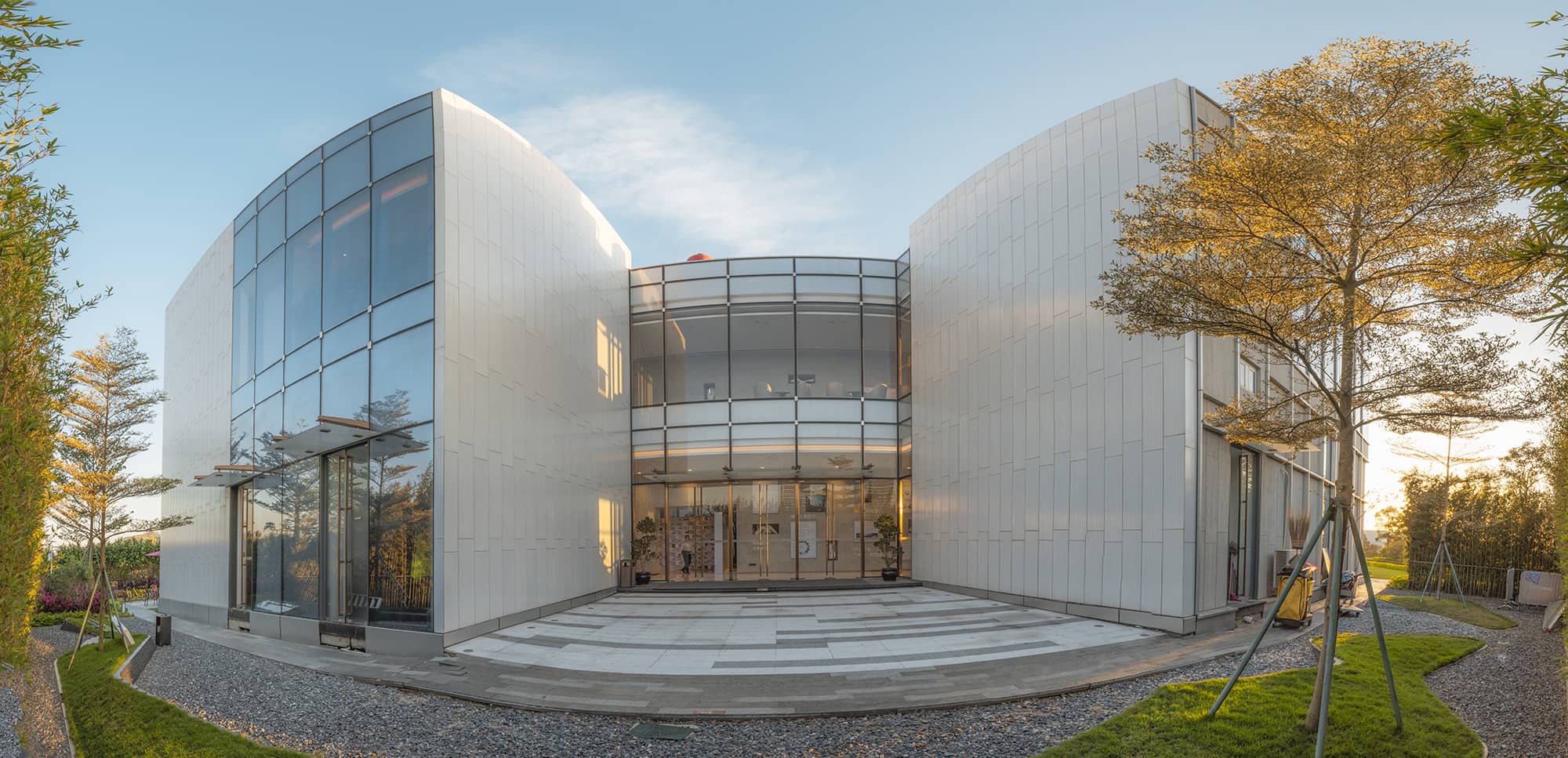 The main entrance of the exhibition center features a large area of highly transparent ultra-white glass boxes, achieving a natural transition between the interior and the exterior. The main facade is made of translucent screen-printed glass, rendering a hazy and ethereal temperament. Silver-white perforated aluminum panels of different apertures are connected to form a 58m X 7m curtain wall gallery, which displays the scenery of Hengqin and the landscape of Zhuhai and Macao and interprets the marks left by time on the building. The corrugated terracotta curtain wall with ice crack pattern presents the traditional window panes in a modern way and projects the charm of Hengqin.
The architects use different transparent materials to create a rich visual experience by fitting the different functional blocks. The modern materials and techniques, the unity of the architectural structure and components, and the emphasis on the delicacy and subtlety of the space make the Hengqin Grandmixc Exhibition Centre more like a delicately packaged artwork in space. Although terracotta does not take the central stage, and act as a background to the other materials, they connect the corridors and walls to create a dynamic vibe of interplay between reality and imagination.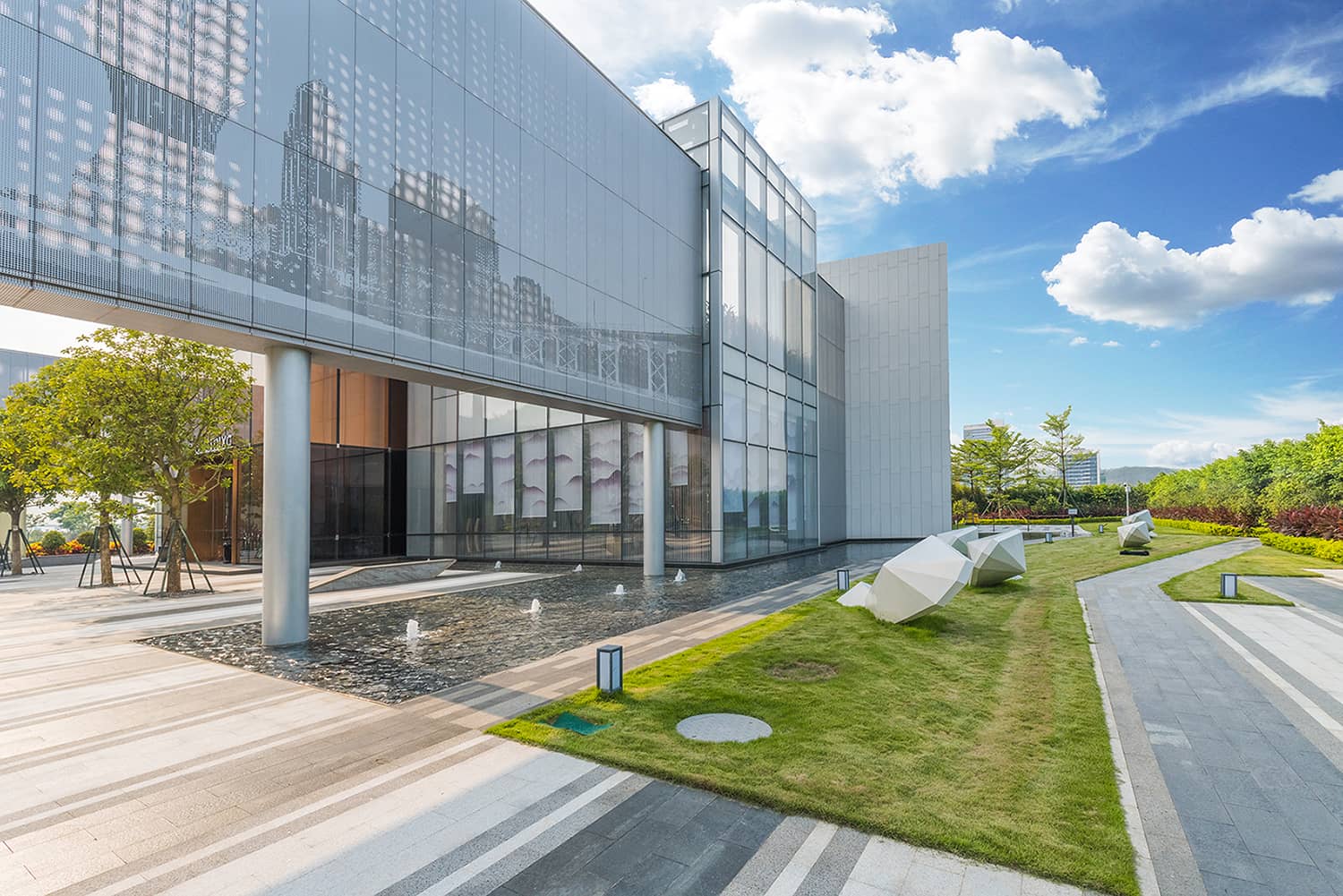 LOPO's glazed terracotta panels with crack patterns have been adopted in the facades of large Chinese museums such as the Hunan Art Museum and the Porcelain Museum of Song Dynasty, where the porcelain texture and natural glazed texture with crack patterns of the products render an ethereal and picturesque sense, mimicking a traditional Chinese ink painting.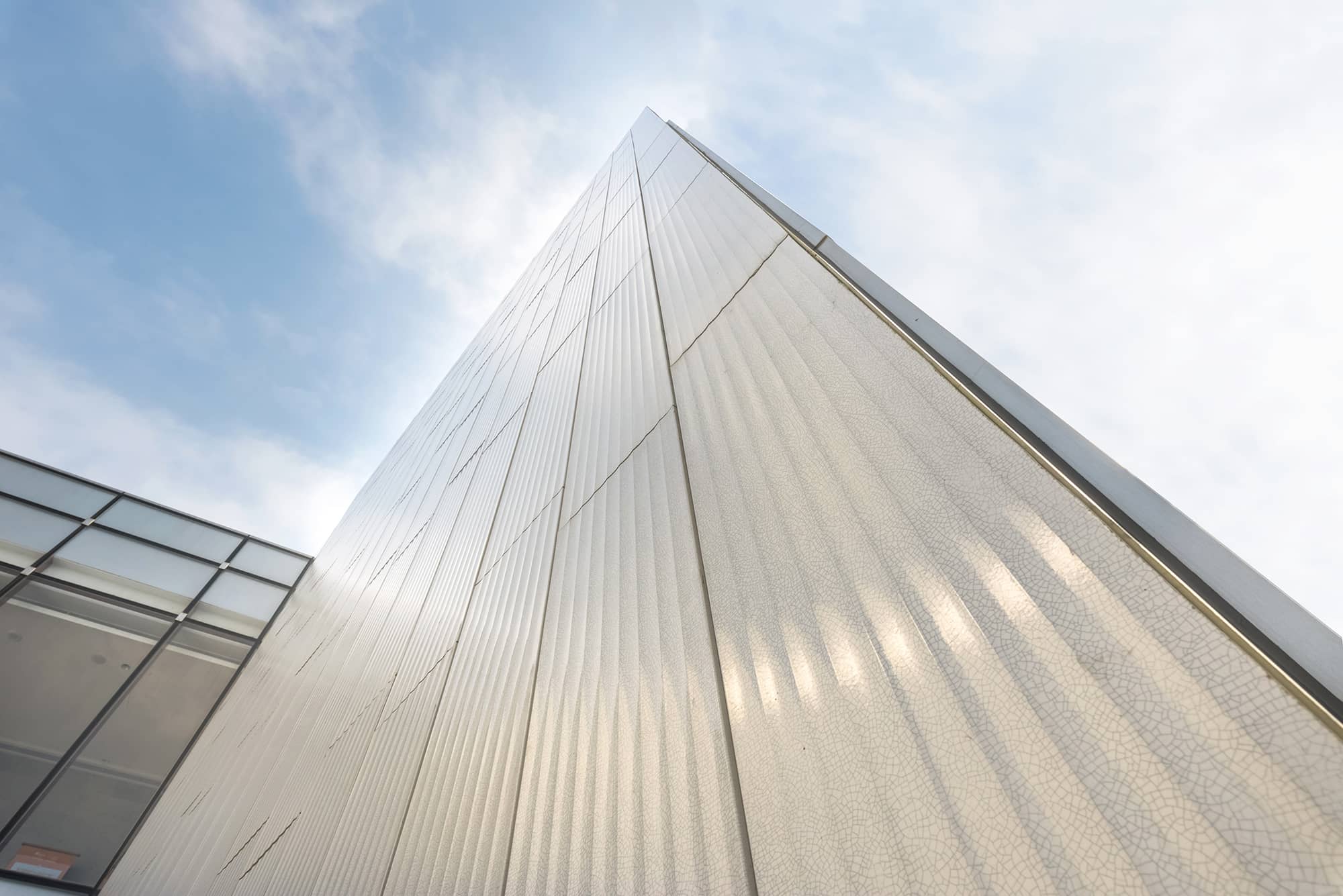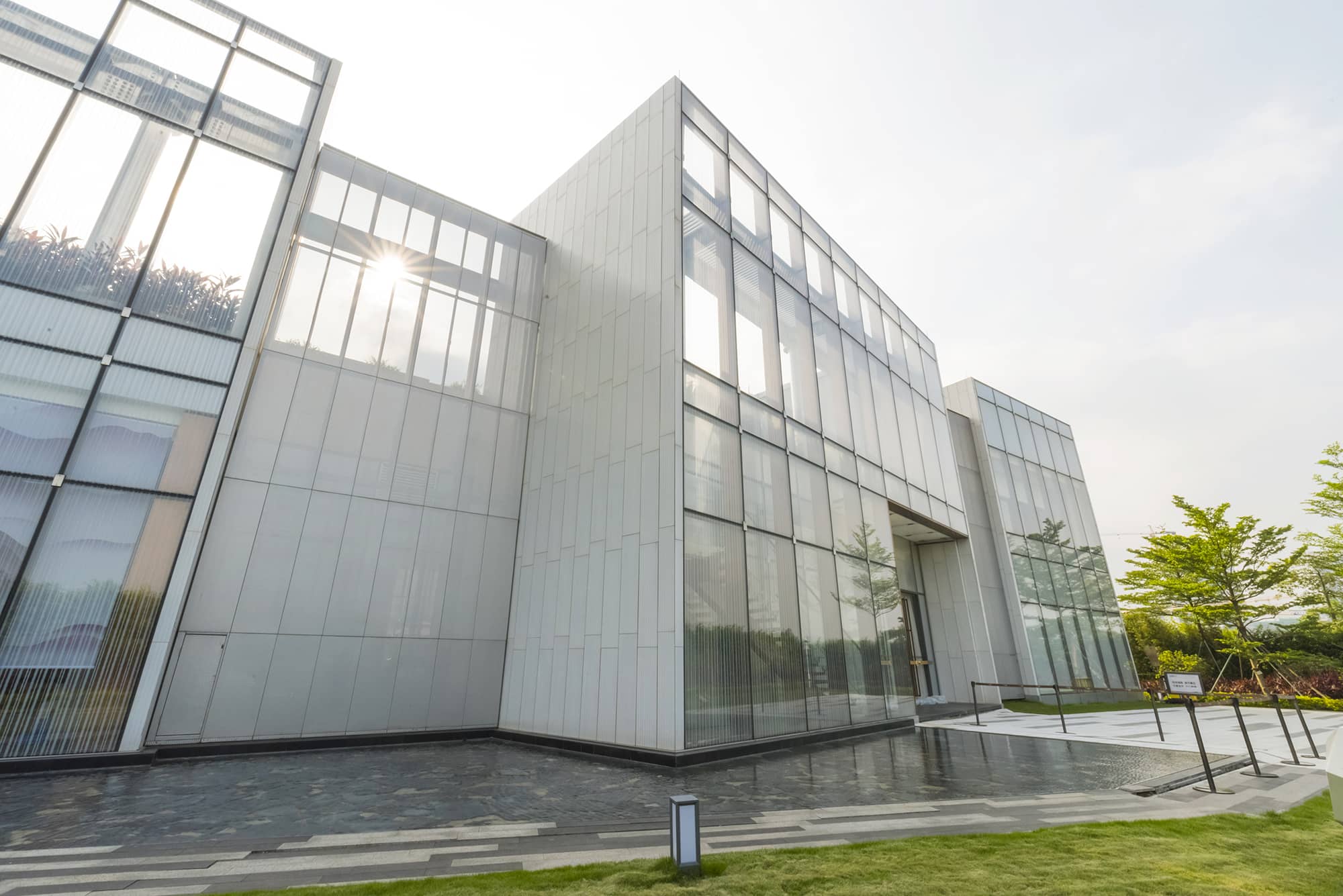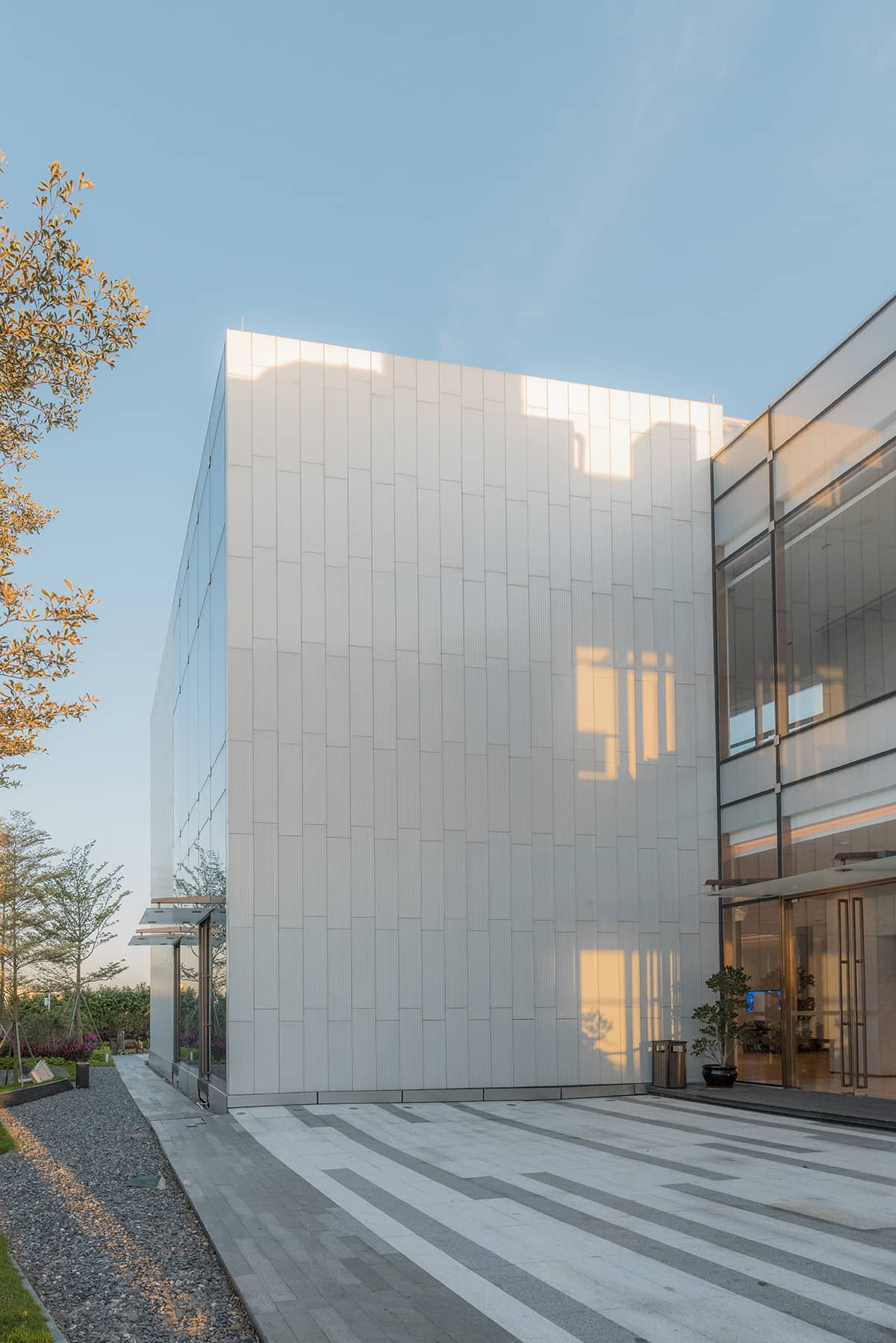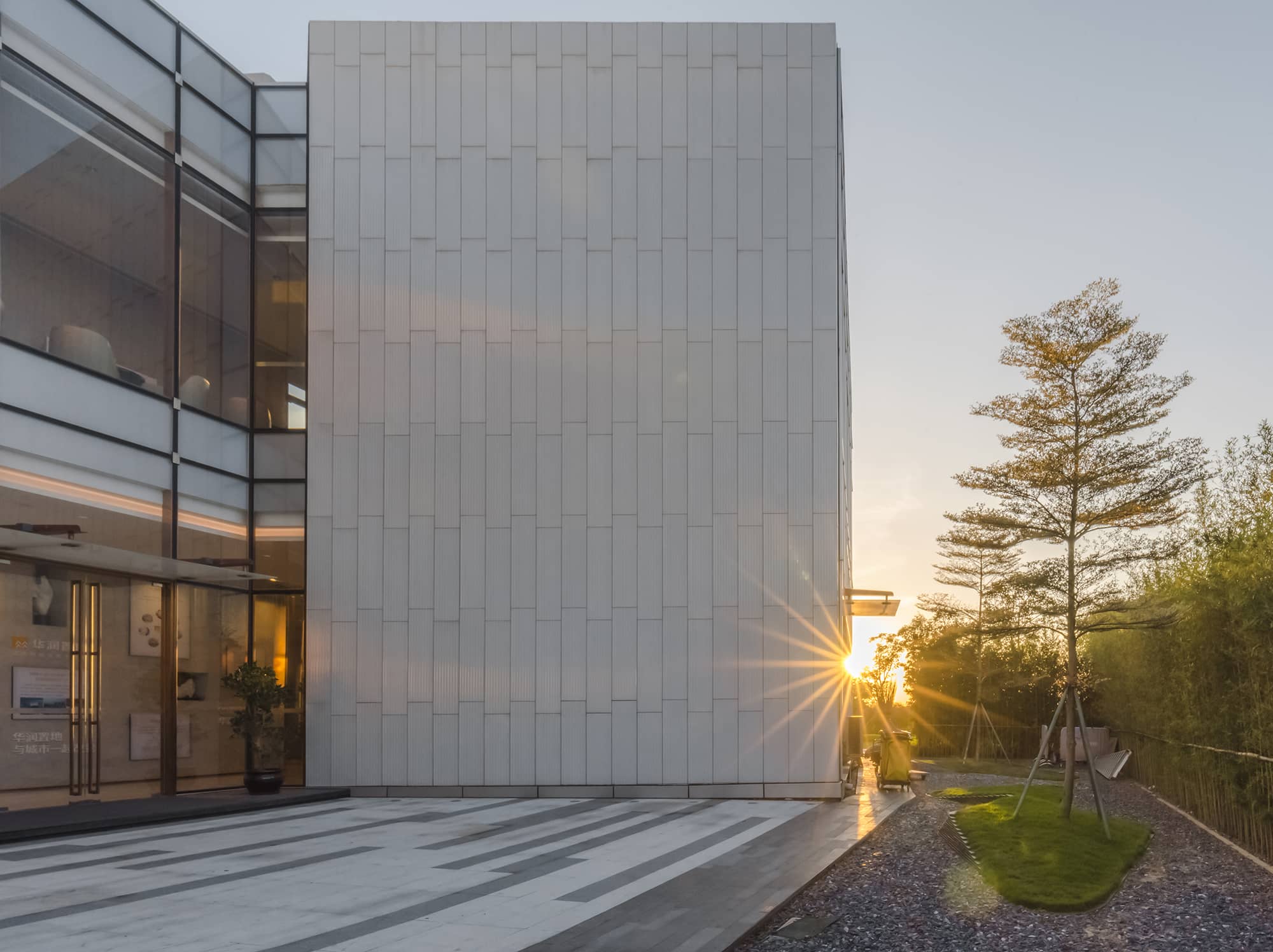 All rights reserved. No part of this article may be reproduced or retransmitted in any form without prior permission of www.lopochina.com