Project: Kunming Shanhaihui Villa

Located in the three peninsulas district of Dianchi Lake in Kunming, it is a high-end villa project invested and constructed by YMCI with a total floorage of around 145,500 square meters. Facing the Xishan Mountain across the Lake (only 200 meter away from Dianchi Lake), it boasts wonderful and unique natural scenery.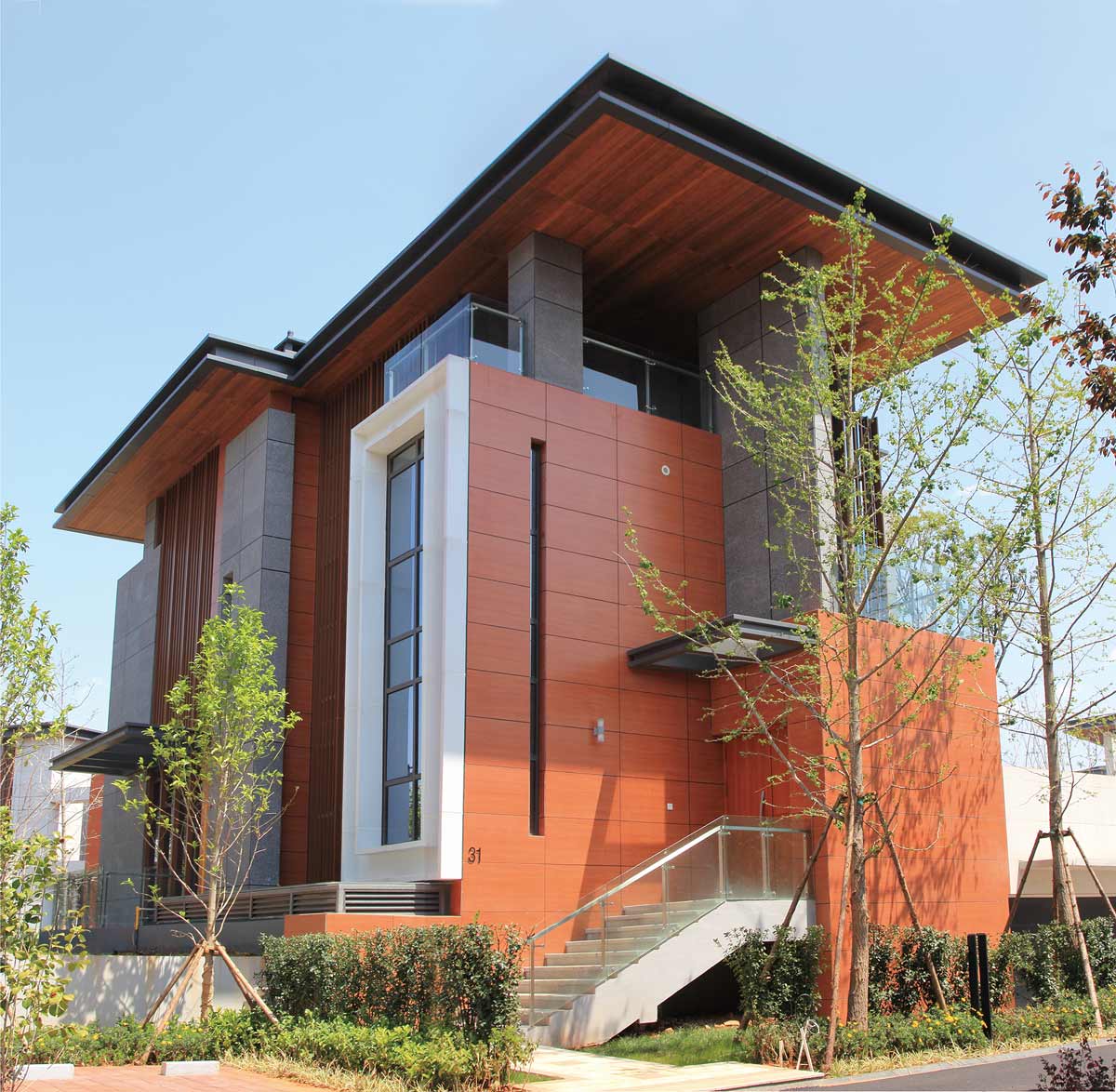 The first phase of Shanhaihui Villa mainly adopts the modern design style. Single-family villa and duplex villa are well arranged in a structured manner. The building features two-meter elevation, with a 4.2-meter floor height. The sun light can shine through the basement from all angles; thus, keeping darkness and humidity away. And the facade integrates both modern and natural elements. Large-sized glass and the courtyard are arranged in a proper way so that more natural lighting can shine in.
Each villa boasts a wonderful layout with a super large private garden, bringing more greenery and greater vitality to the house owner. Thus, the family members can enjoy a more relaxing and comfortable living experience. While satisfying the taste for a modern and trendy design, the natural elements feature a good decoration and add charm to the overall modern design style.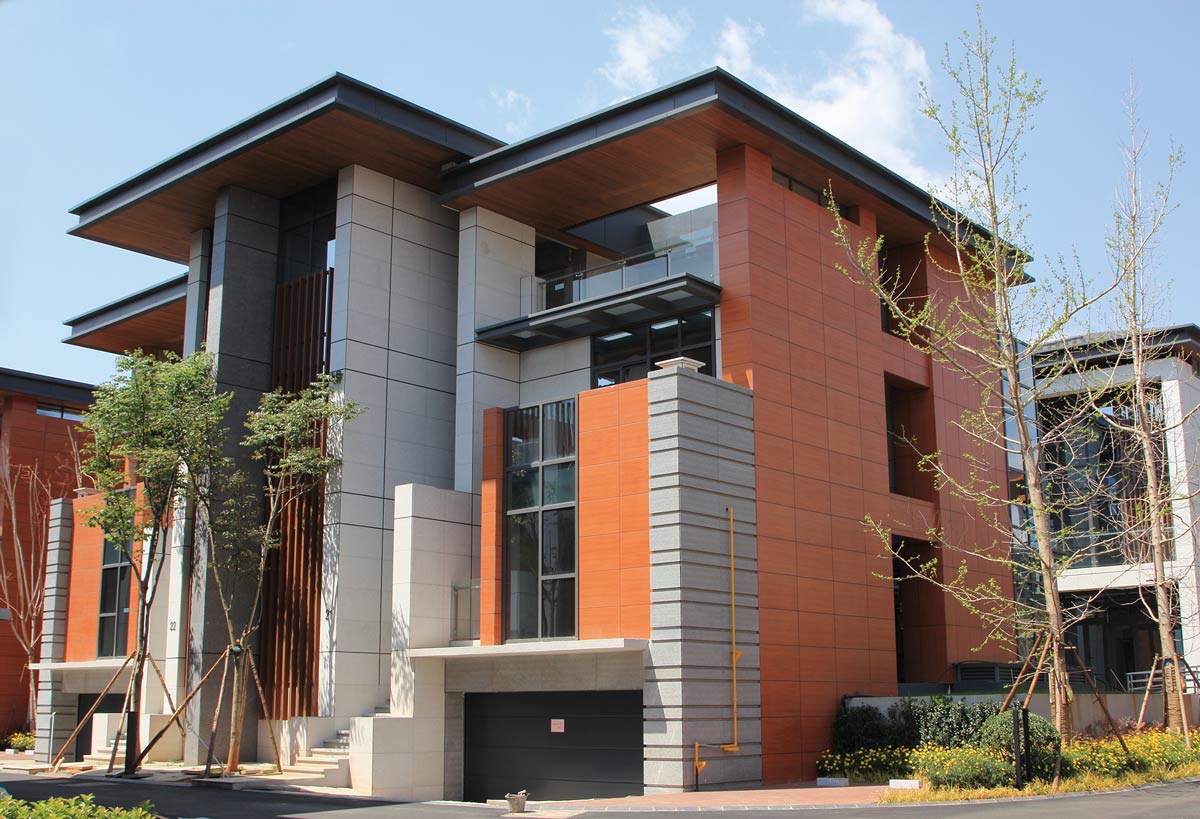 When it comes to the design of the facade, the designers, with a unique taste, chose warm-colored wood grain digital inkjet tile and light gray stones as the external wall cladding, allowing a perfect blending of nature into the building. It avoids being modern yet rigid, and brings soft and pleasant visual effects. The project adopts LOPO terracotta panels with 3D wood grain inkjet surface and straight-sided edges (height: 60 cm, thickness: 22 cm). The structural hanging system is applied for horizontal and vertical installation, and the panels are sealed with silicone weather-resistant sealant.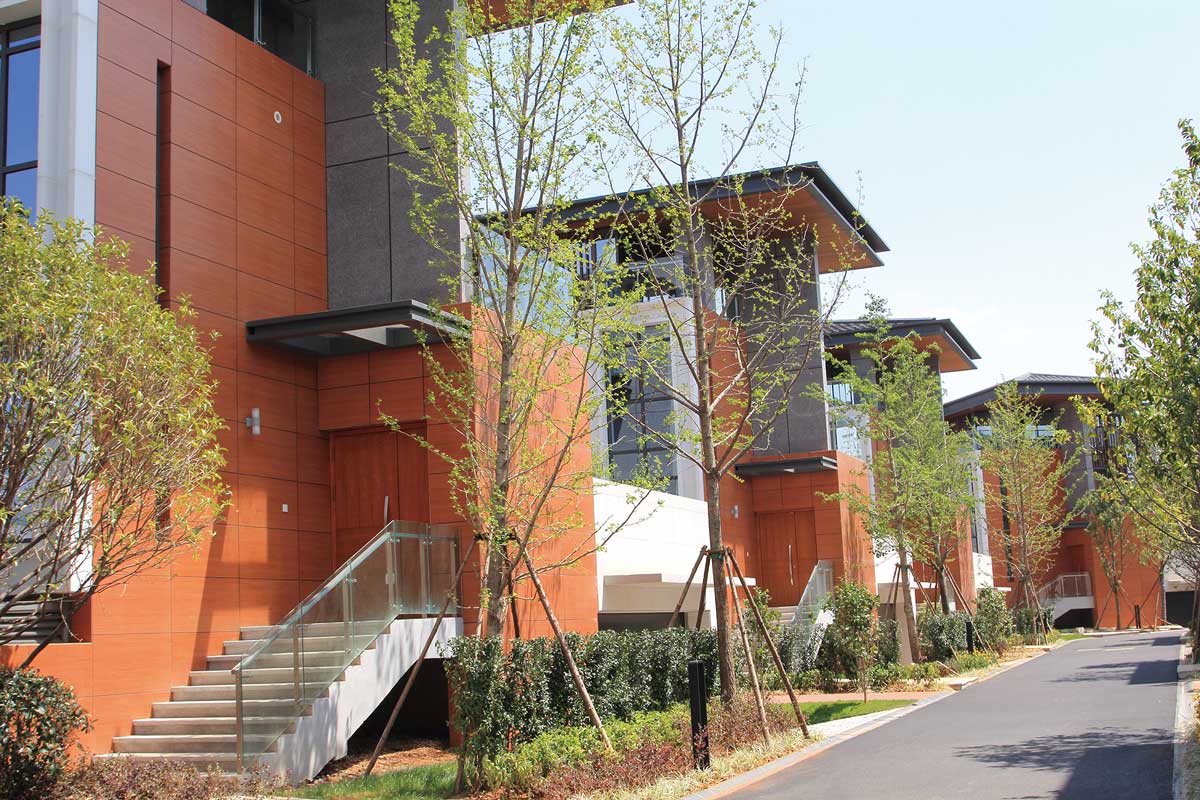 Digital inkjet technology has been used in the ceramic tile industry for a long time, yet its application on terracotta facade cladding is still a relatively new attempt. Since LOPO applied digital inkjet technology to terracotta panels, the 3D inkjet tile series has been used by architects in many construction projects at home and abroad. It has become another attractive and highly customizable product line, adding dynamism to the LOPO Classics series (natural-face terracotta and glazed terracotta).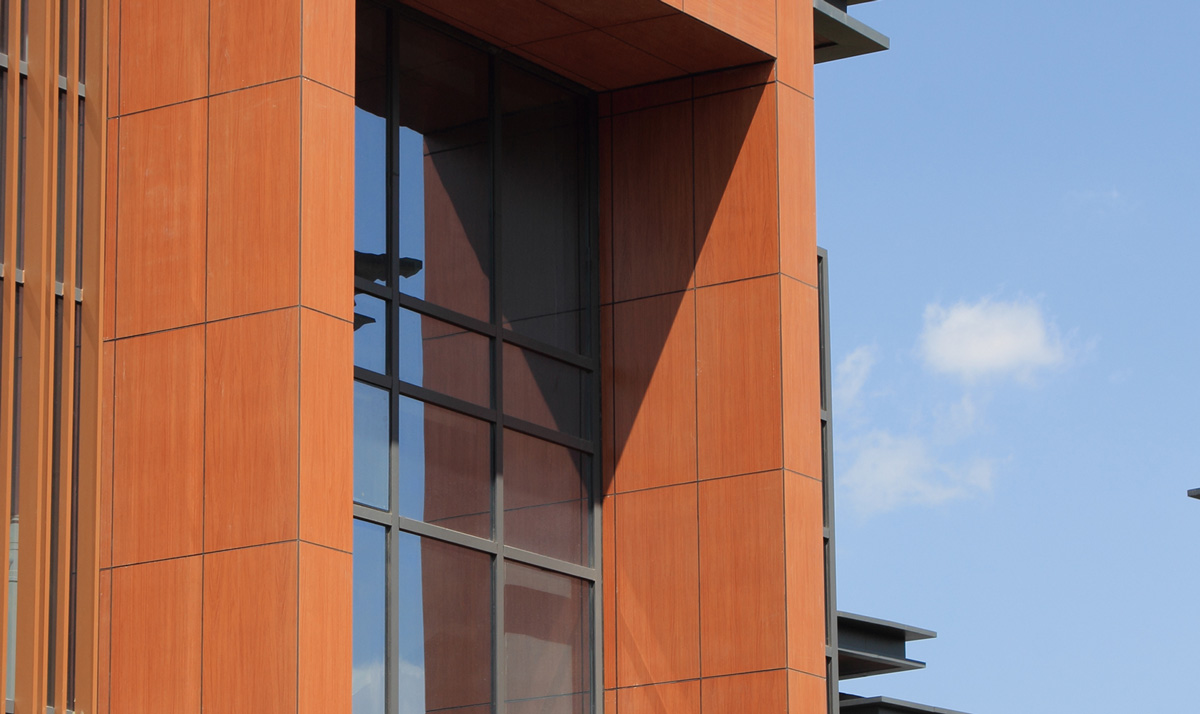 The everchanging digital inkjet technology makes the texture on the terracotta panels more natural, vivid, diverse and richer. In terms of stone surface and wood surface texture, 3D inkjet terracotta tile has the possibility to replace stone and natural wood materials, and embraces unlimited design possibilities for the building facade or interior walls.
All rights reserved. No part of this article may be reproduced or retransmitted in any form without prior permission of www.lopochina.com