Project: Tongda Club (Xiamen City, China)
LOPO Terracotta Baguette: T5050884
LOPO Terracotta Tile: F3018884
For many office buildings, people are prohibited from accessing the roof if without prior approval, because roof is normally used to set and install a variety of equipment and ventilation pipes specific to the office building. However, among the jungle of densely-erected urban buildings, roof is an ideal place for enjoying panoramic city view. That is the reason why the roof areas of office buildings in many cities are renovated and converted to entertainment and leisure space such as bars and clubs. By optimizing the layout of the buildings and using kinds of constructional materials, the architects can custom design and covert the roofs to become a beautiful, warm and comfortable space that people can gather or even hold a party.

In these roof renovation projects, terracotta louver is one of the most frequently used constructional materials. Terracotta louver is widely used in the areas such as window, corridor, stair, external wall, equipment area, multi-story parking lot, because it can not only meet the needs of ventilation and lighting, but also contribute to decoration.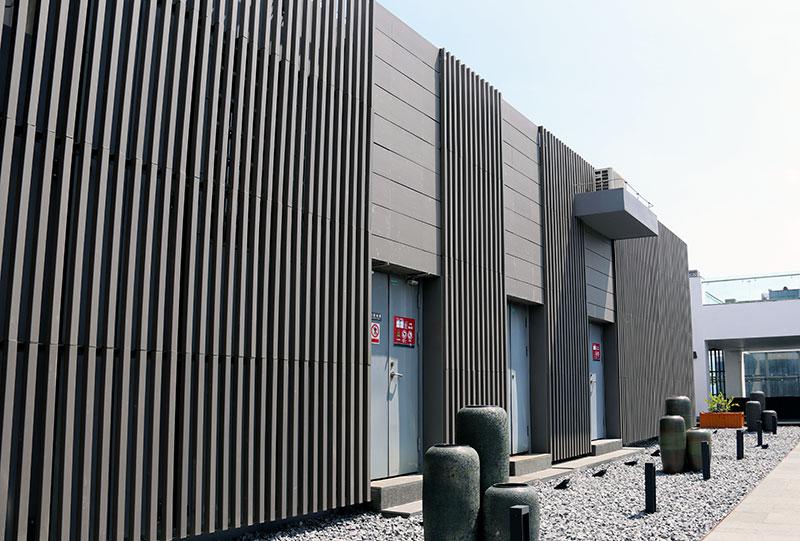 In Tongda building roof renovation project that is to be finished soon, the architect uses the combination of terracotta baguette and terracotta panels to covert the roof originally occupied with various equipment to become Tongda's own club for entertaining clients, company-wide activities and parties in the future.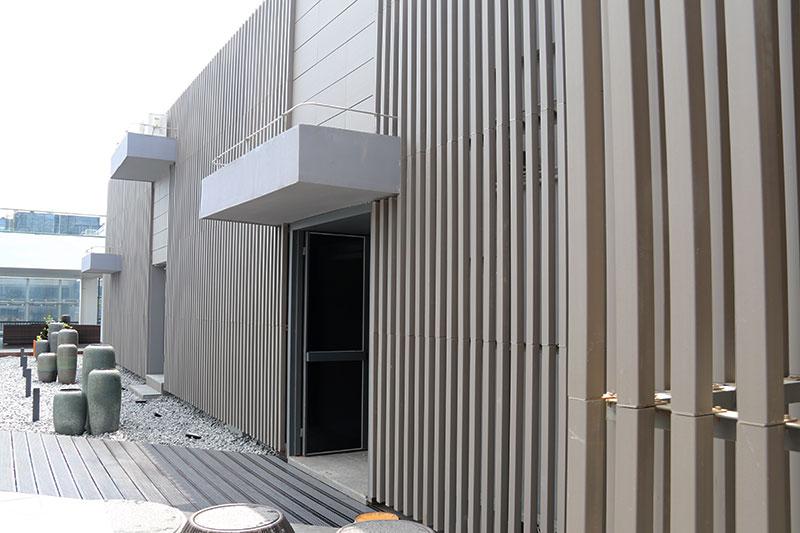 Terracotta panels and terracotta baguette are used to wrap the equipment storage area and staircase, with four 1 meter-long terracotta baguette connected with one another and vertically cladding to create a 4 meter high grid. With terracotta panels and vertical terracotta baguette perfectly hiding the irregular and noisy equipment area, a regular and orderly semi-open area is created between the equipment area and the building's glass external wall. As a result, light-gray terracotta curtain wall, together with various design elements such as antique jars and a pebble-surrounded gray wooden trail, successfully create a simplistic club that is full of Zan atmosphere.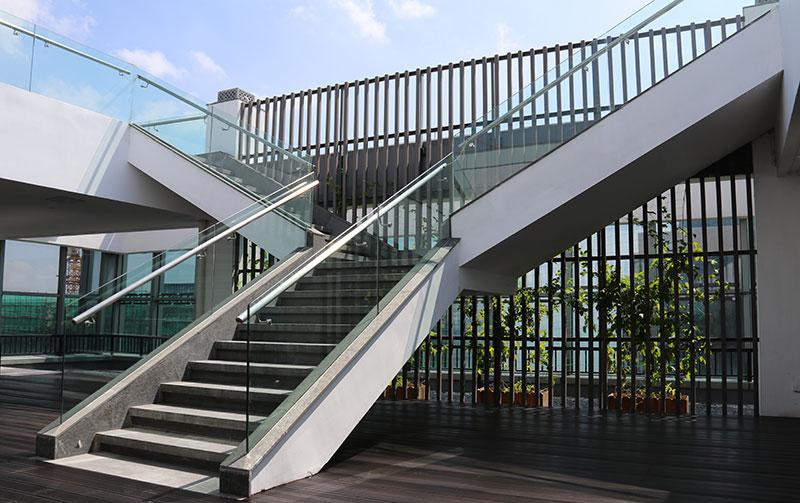 At the stair of the second-story observation deck, terracotta baguette is also used to form a folding screen, where devil's vine vibrantly creeps.
All rights reserved. No part of this article may be reproduced or retransmitted in any form without prior permission of www.lopochina.com