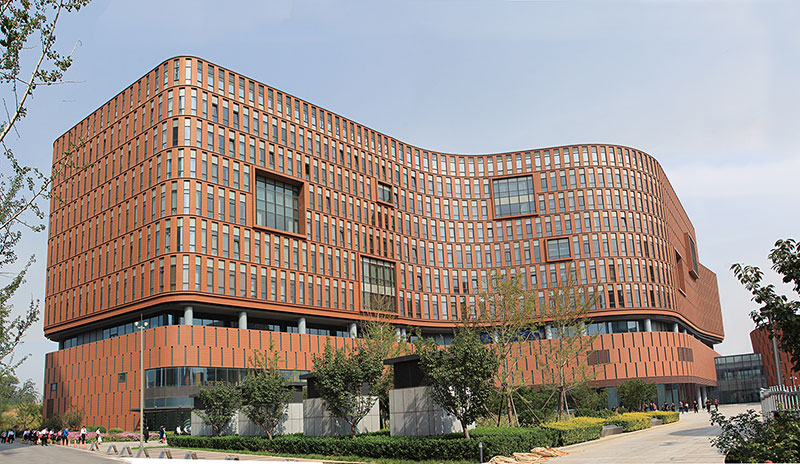 Project: The Science and Technology Training Base for Chinese Children
Architects: East China Architectural Design Institute Co., Ltd.
LOPO Terracotta Facade: FS3844637, FS6432768, FT30100768, TS40100768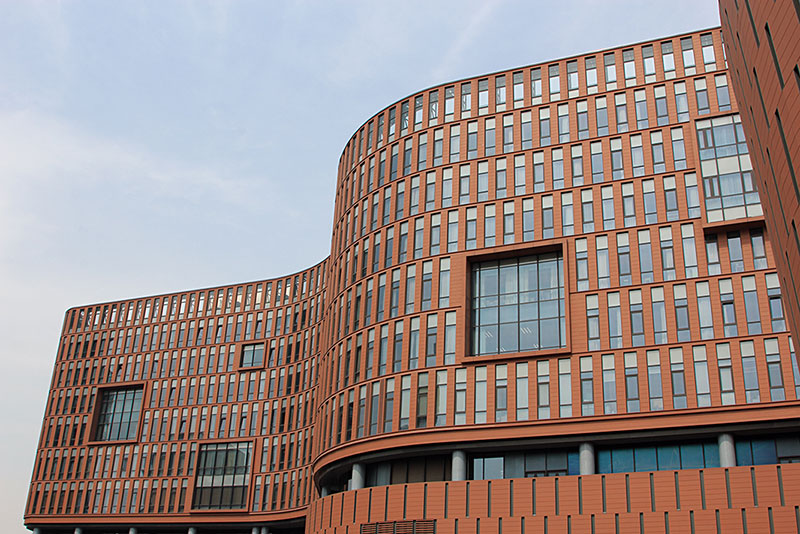 Architectural terracotta is a cladding material that has been proven by history and is widely used in buildings. The facade material made of natural clay is well known and recognized for its thermal insulation and durability. However, due to the stereotype of traditional Terracotta Cladding --- many people hold the view that most of these building material are flat with limited variety of shapes and sizes. Compared with aluminum curtain wall or glass curtain wall, Terracotta Cladding is not suitable for the facade with a complex structure or diversified modern building project.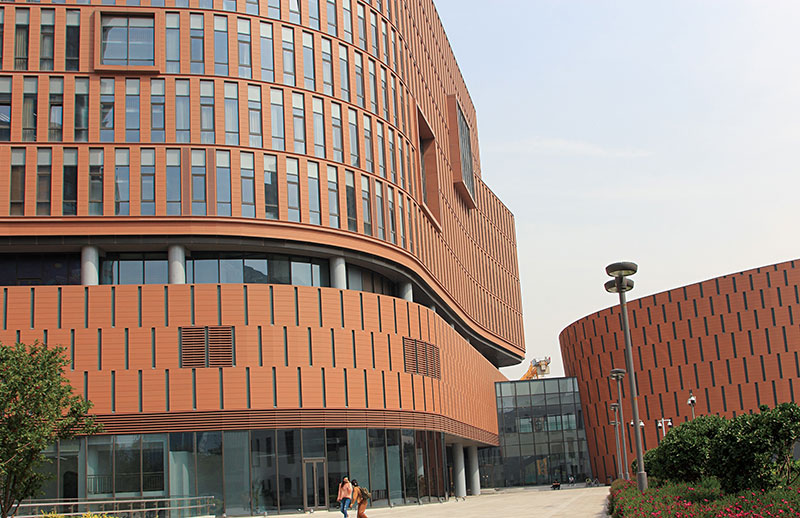 The modern architectural project design does pose higher requirements on the application of Terracotta Cladding. However, as the modern kiln firing technology improves, with regard to the shape and dimension of terracotta facade material, higher flexibility in design and production becomes possible. Based on the various façade structure requirements, diversified and personalized products can be created. Modern terracotta curtain walls have a lot of potential to be used to create flexible geometric facades.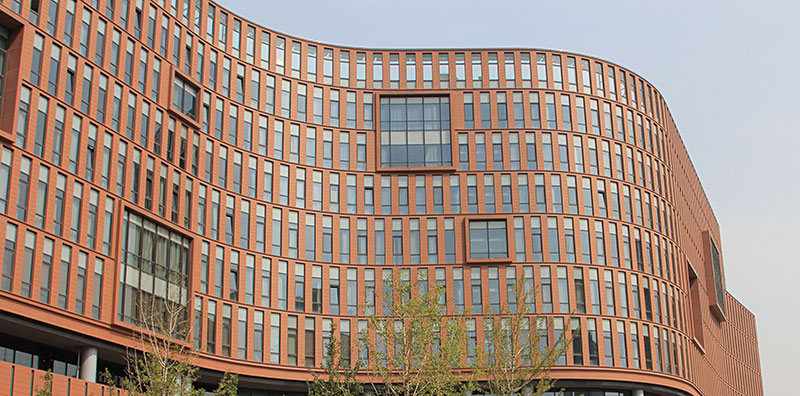 The Science and Technology Training Base for Chinese Children was built in 2017. Designed with a smooth and curved arc shape, it contains various forms of special-shaped cast-in-place concrete members in terms of structural design. For example, the engineering structure adopts 650-meter hanging side beams with multiple centers of the circle, and 430 large columns, etc. Therefore, when it comes to the design of the curtain wall, it is necessary to design and produce various mechanical-fixing terracotta rainscreeen cladding products that match these complex facade structures. For example, terracotta panel with a special "concave" shape are designed as a horizontal decorative line between the floors, while curved terracotta baguette are used as a design element of the building facade in different cambered surface.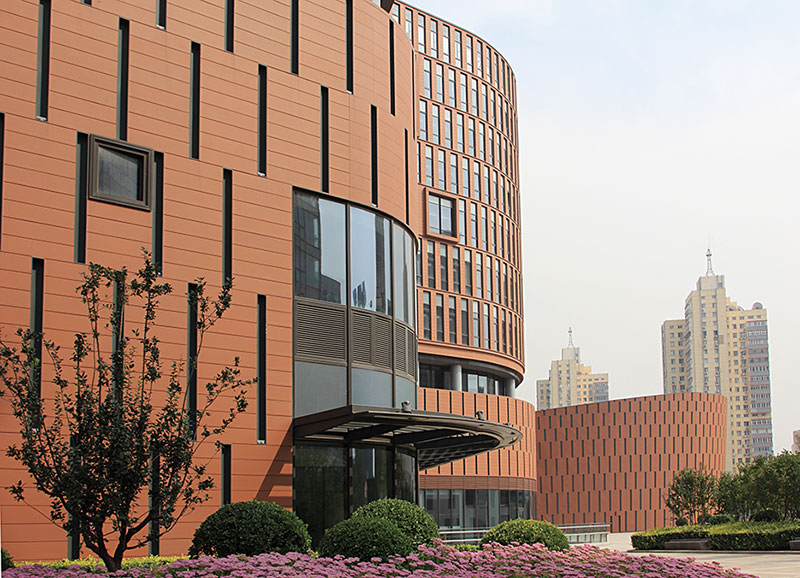 In total, LOPO Terracotta has designed and produced over 30 different dimensions of Terracotta Panels and terracotta baguettes, including curved terracotta tubes and shaped Terracotta Cladding panels, and provided hundreds of cuts of different dimensions to satisfy the various requirements on facade details. It is these custom-made, diverse-shaped Terracotta Cladding products that connect the details of the building facade and integrate them into an organic and harmonious whole, which ultimately presents the smooth and soft architectural lines beautifully as expected by the architects.
All rights reserved. No part of this article may be reproduced or retransmitted in any form without prior permission of www.lopochina.com