Shenyang CR Land Twenty-Four City Sales Center
Owner: CR Land (Shenyang) Co., Ltd.
Architect: Tianhua Architecture Planning & Engineering Ltd.
LOPO Terracotta Louver: T50150636
LOPO Terracotta Brick: WX6341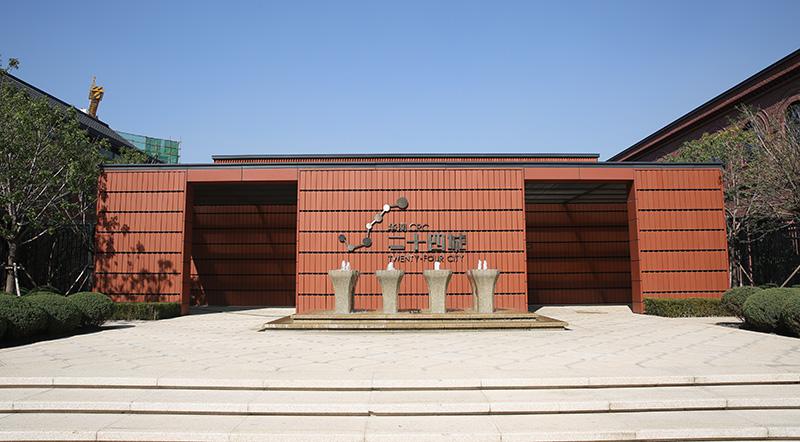 Shenyang CR Land Twenty-Four City Sales Center is located in Tiexi District of Shengyang City, a district re-planned and reconstructed from an old industrial base. Tiexie District, where residential and commercial projects have replaced industrial factories, is becoming the new city center.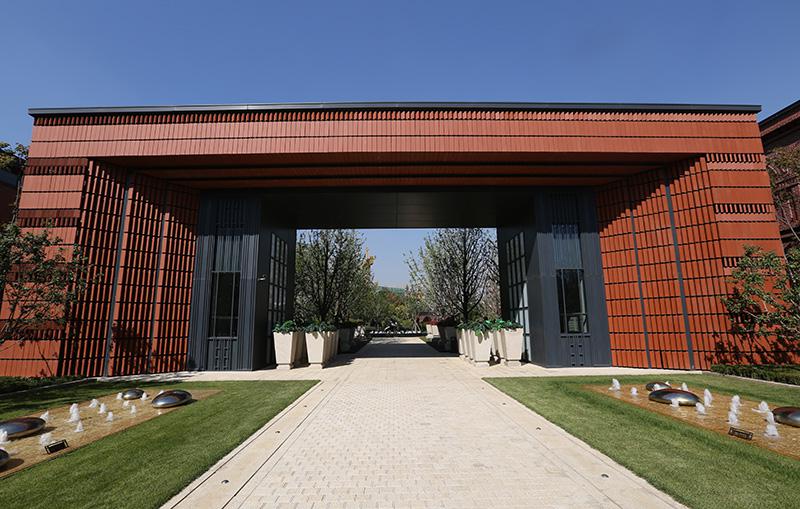 The Sales Center adopts the rectangular layout of Chinese traditional courtyard. At the front there are a two-layer grid screen and two side doors leading to the main door through a walk around the wall behind the screen. After passing through the main door there is the courtyard, with two small low-storey buildings symmetrically arranged on either side.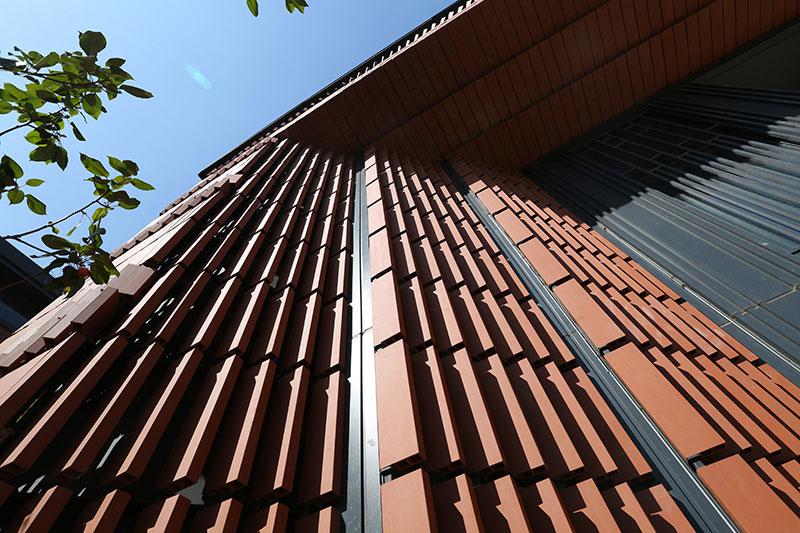 Both at the front and the main door, the architect creatively uses LOPO rectangular louver to create a unique entrance. The screen at the front is vertically stacked by more than using more than 3,000 pieces of 600 mm-long louver, and the door frame edges are completed with louver of the same specification. The regular louver facade, together with the stone pillar fountains and diamond-shape stone tiles in front of the screen, create an exquisite and elegant neo-Chinese courtyard door.
The main gate of the Sales Center is constructed by using four kinds of terracotta louvers with different lengths. Looking at the terracotta curtain walls from the front, you may assume that the gate is composed symmetrically and with gradually advanced blocks, just like an accordion. Unique vertical grains are created on the surfaces of the both sides and the top of the gate, by making the short terracotta unit turn 45 degree at two different directions respectively. As the sunlight varies, terracotta louvers at different angles can display rich light and shade, strengthening the sense of depth for the architecture.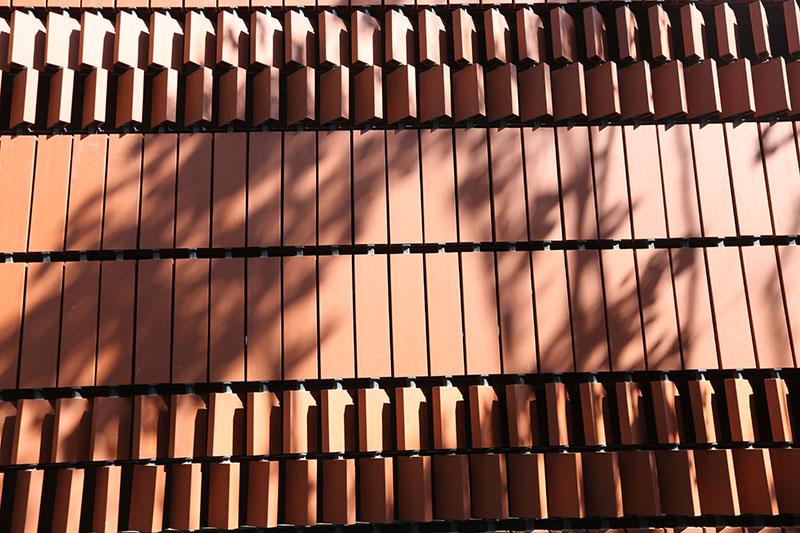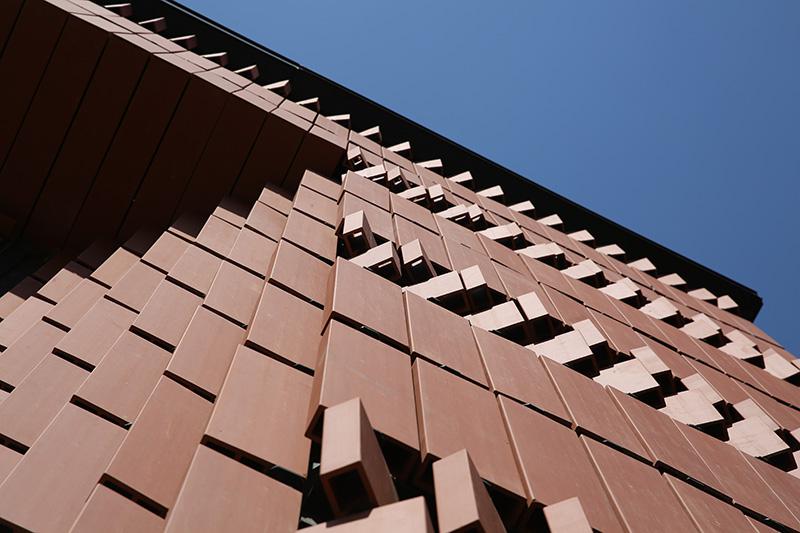 All rights reserved. No part of this article may be reproduced or retransmitted in any form without prior permission of www.lopochina.com