Project: Quanzhou Geriatric Hospital
Location: Intersection of Citong North Road and Tianhuai Street, Fengze District, Quanzhou City
LOPO Terracotta Panel: F4030633/F6030633 (Total QTY: 3000 SQM)
Terracotta Baguette: T10010063
In response to the aging population, the local government invests in health and senior care services. As a key project of such kind, the total investment of 200 million yuan. The hospital covers an area of around 12,000 square meters, with a floorage of 29,000 square meters. There are 290 beds in total. The hospital will mainly focus on internal medicine and rehabilitation medicine. The hospital has been officially put into use at the end of June this year.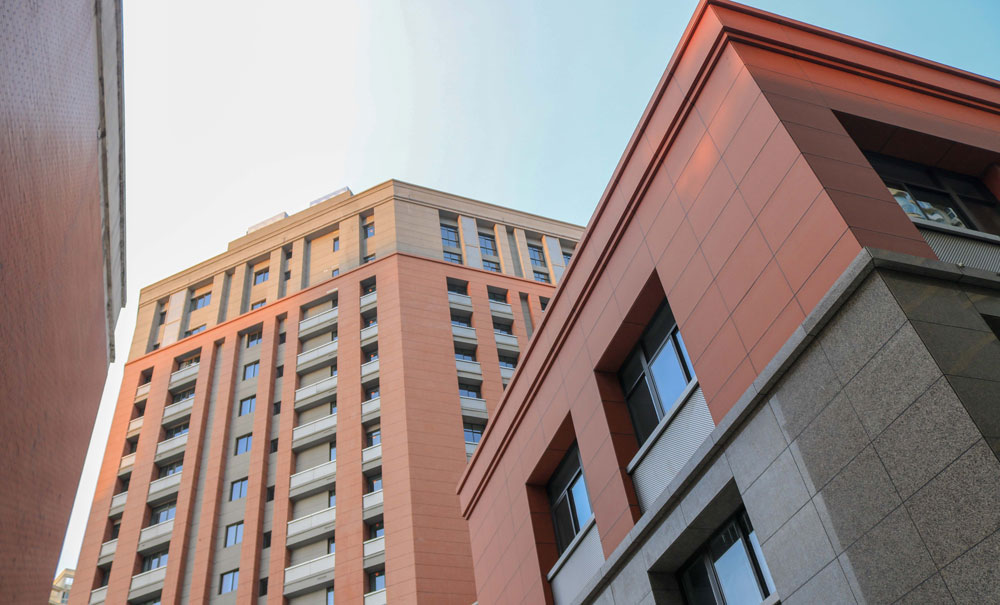 The hospital was reconstructed and expanded from the original office building of Quanzhou Industrial and Commercial Bureau and its annex building. In terms of the renovation of the facade, the new hospital adopts dry-hanging wall materials such as terracotta panels, terracotta baguettes, natural stone, and aluminum alloy plates.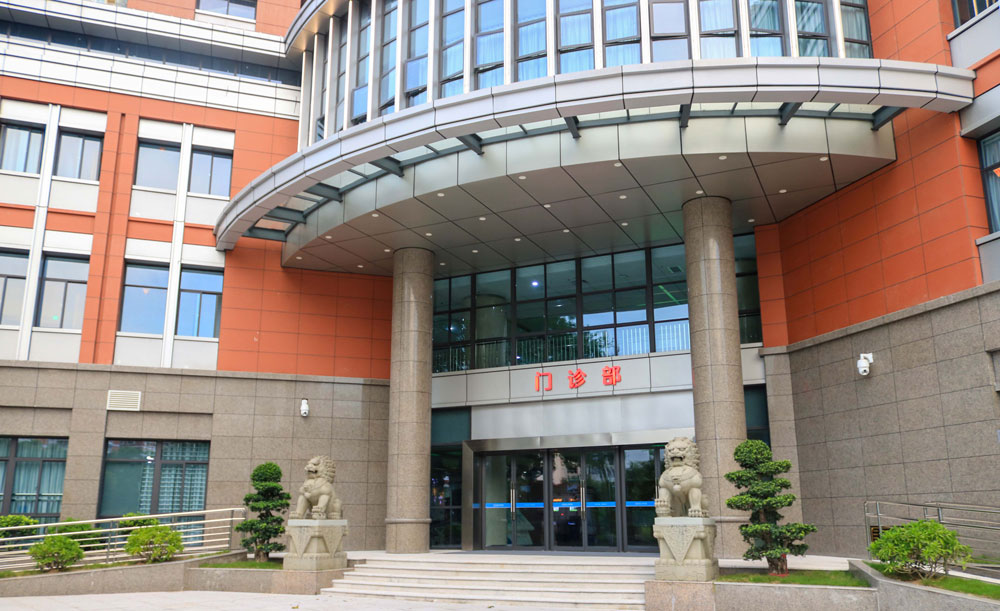 Among them, the terracotta panels are mainly installed in the main building, and the terracotta baguettes are used as part of the eaves and the window edge. Together with the other two kinds of exterior wall materials, they constitute a harmonious and consistent building facade. The hospital adopts the red as the main color (the red bricks in Southern Fujian is a feature), and the dark gray as the background color. The overall architecture is elegant and quiet, which is in line with the design features of the geriatric hospital project.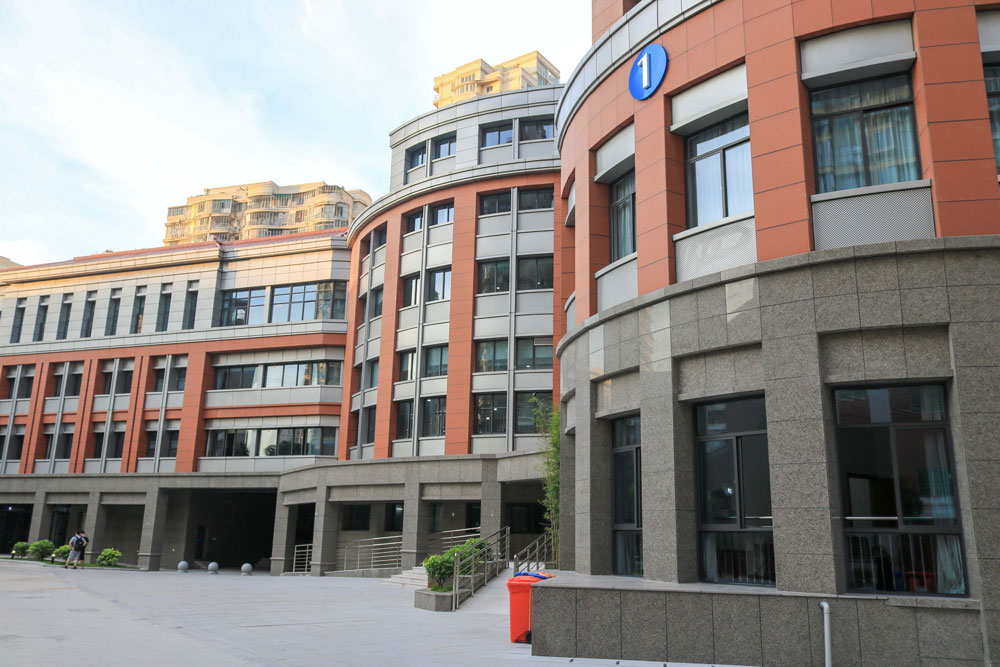 The terracotta cladding is very suitable for the renovation of the exterior wall of the old building. Compared with other traditional tiles, the installation of terracotta cladding does not require pointing or jointing, and is less affected by the weather conditions. Thus, it has high installation efficiency, with less impact on the surrounding environment. The overall renovation and installation of the facade of this project was completed in only 6 months, and the construction efficiency was fairly impressive.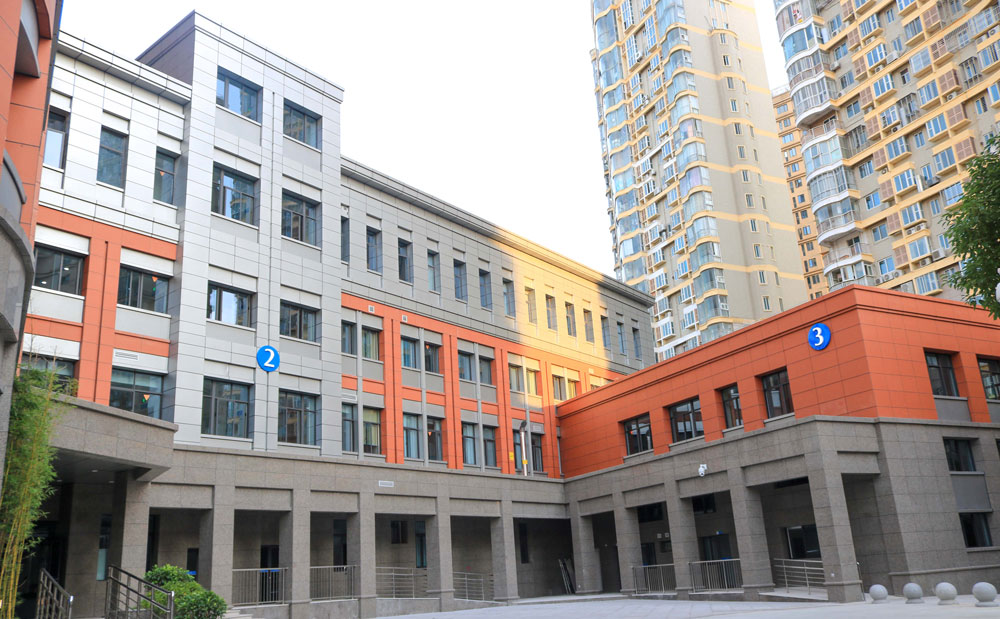 In addition, the terracotta facade panel system is designed and installed by following the rain screen principle, which can protect the wall and reduce energy consumption. Furthermore, it is also very convenient for the maintenance of the building façade at a later stage. When it comes to old buildings or public building renovation, terracotta panels are an ideal choice for exterior wall cladding.
All rights reserved. No part of this article may be reproduced or retransmitted in any form without prior permission of www.lopochina.com