Project: LA CADIERE CENTER
Client: La Cadiere
Architects: Soo K. Chan
Design team: SCDA Architects
Gross Floor Area (mq): 279860

LOPO Terracotta Product: Crackle Glaze Terracotta

Located in the heart of the CBD in Tianfu New Area, Chengdu, China, LA CADIERE CENTER is surrounded by the scenic Tianfu Park with its lakeside greenery, forest and lawn landscape, open water landscapes, lakeside parks, mountain parks as well as 'folding' parks. The design and construction of the project echoes well to the area's plan of creating a 'park-like city'. Blending architectural space with natural landscape, LA CADIERE CENTER has become a new landmark in Chengdu. The project has been awarded the London Outstanding Property Awards, The Plan Awards (Italy) and made its way to the podium of the International Property Awards (IPA) 2020-2021.

Adopting a three-block combination design, this project is comprised of three super-tall buildings (the height for Block A,B and C is 216m, 236m and 248m respectively), including the CEO Mansion, Andaz Hotel and an International Conference Centre. Two towers have been completed and the third is still under construction.
Inspired by the classic architecture of the early twentieth century, the architect aspired to design the project with a sense of power and timelessness. As he says, "I realize that there is a shared vision with LA CADIERE to create a timeless landmark complex." Rising from the ground, the super tall towers and the vertical upward lines of the façade render an enterprising and futuristic vibe. The buildings are well arranged along the central axis of the landscape, with a perfect harmony between the tower masses and the ground level landscape that takes on a folded form.
The facade features a minimalist linear geometric structure with a strong sense of direction and rhythm. The modular precision machined glass and terracotta curtain walls sketch elegant lines. With the polished glass reflecting the sky, clouds and the garden city in all its glory, it provides a mesmerizing glimpse of the city. The architects have customized LOPO's crackle-glazed Terracotta Panels (stepped-surface and flat-surface panels) with the ice-cracked texture of the Chinese Song Dynasty Geyao kilns. It strikes a perfect balance between traditional oriental aesthetics and modern architecture and creates a lasting sense of permanence.
LOPO's crackle-glazed terracotta have been adopted and well recognized by many large scale projects where the distinctive Chinese texture brings a unique and impressive visual experience to the building, including the Song Porcelain Museum, the Hunan Art Museum,Hengqin Grandmixc Exhibition Centre.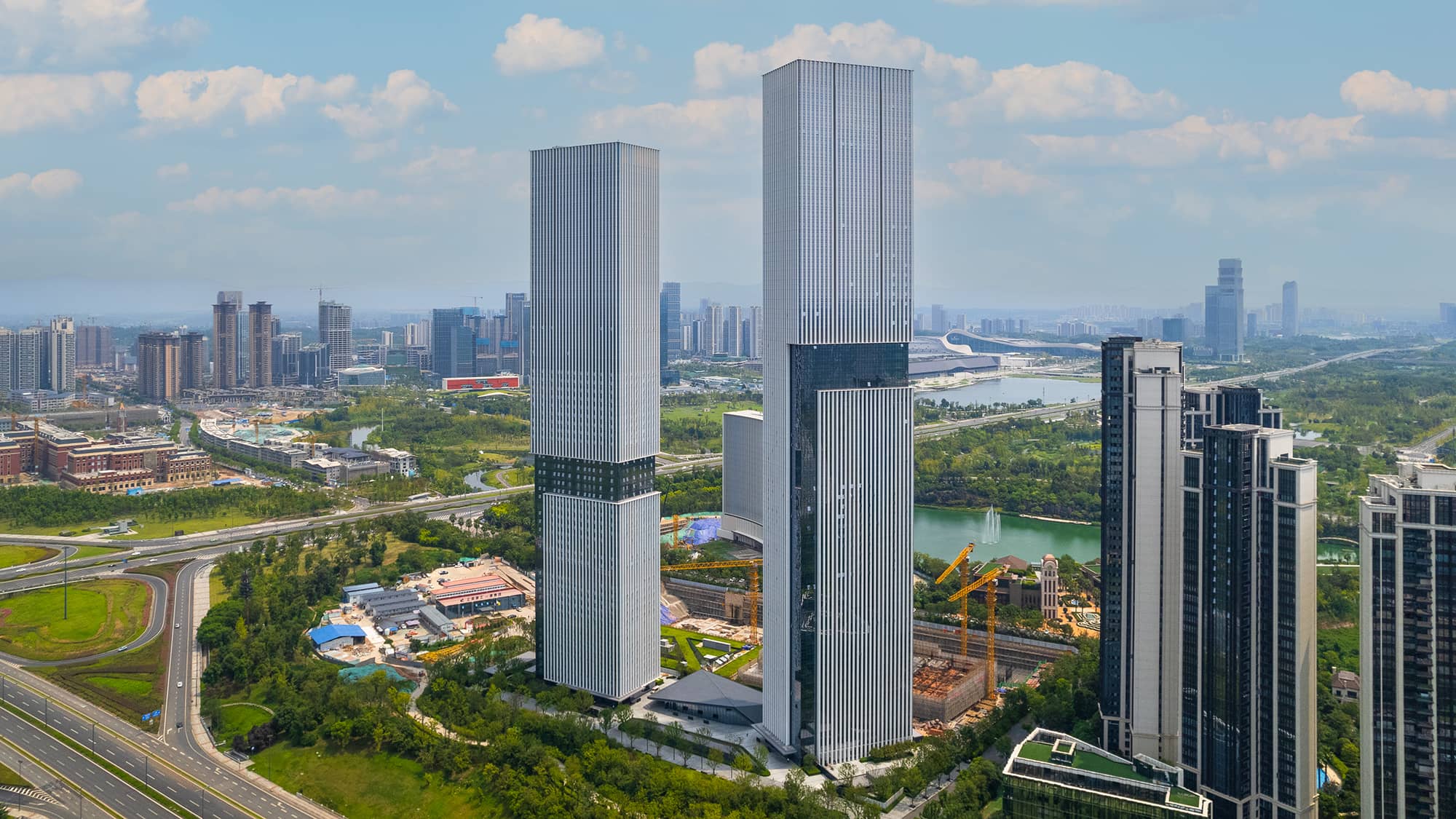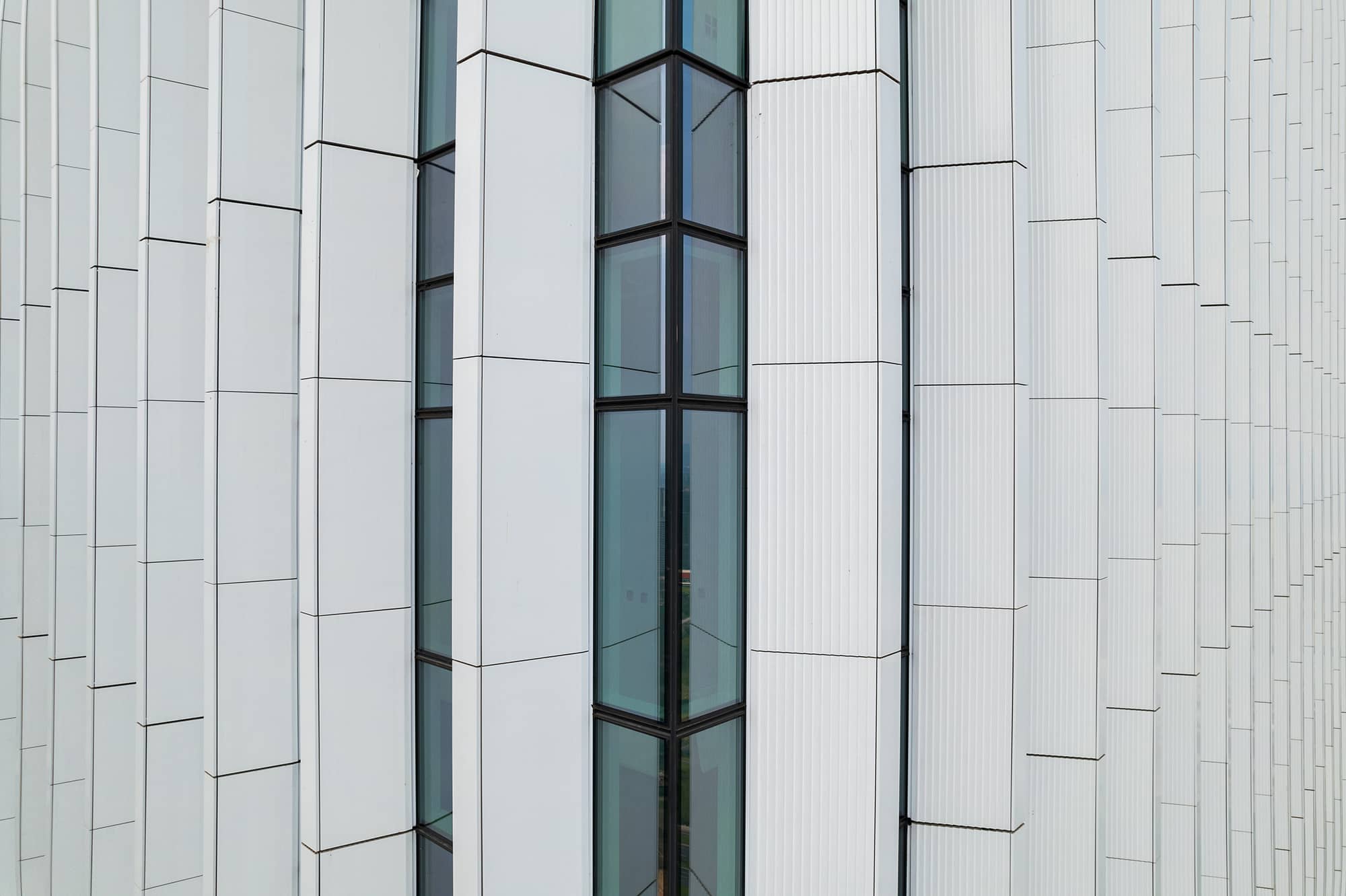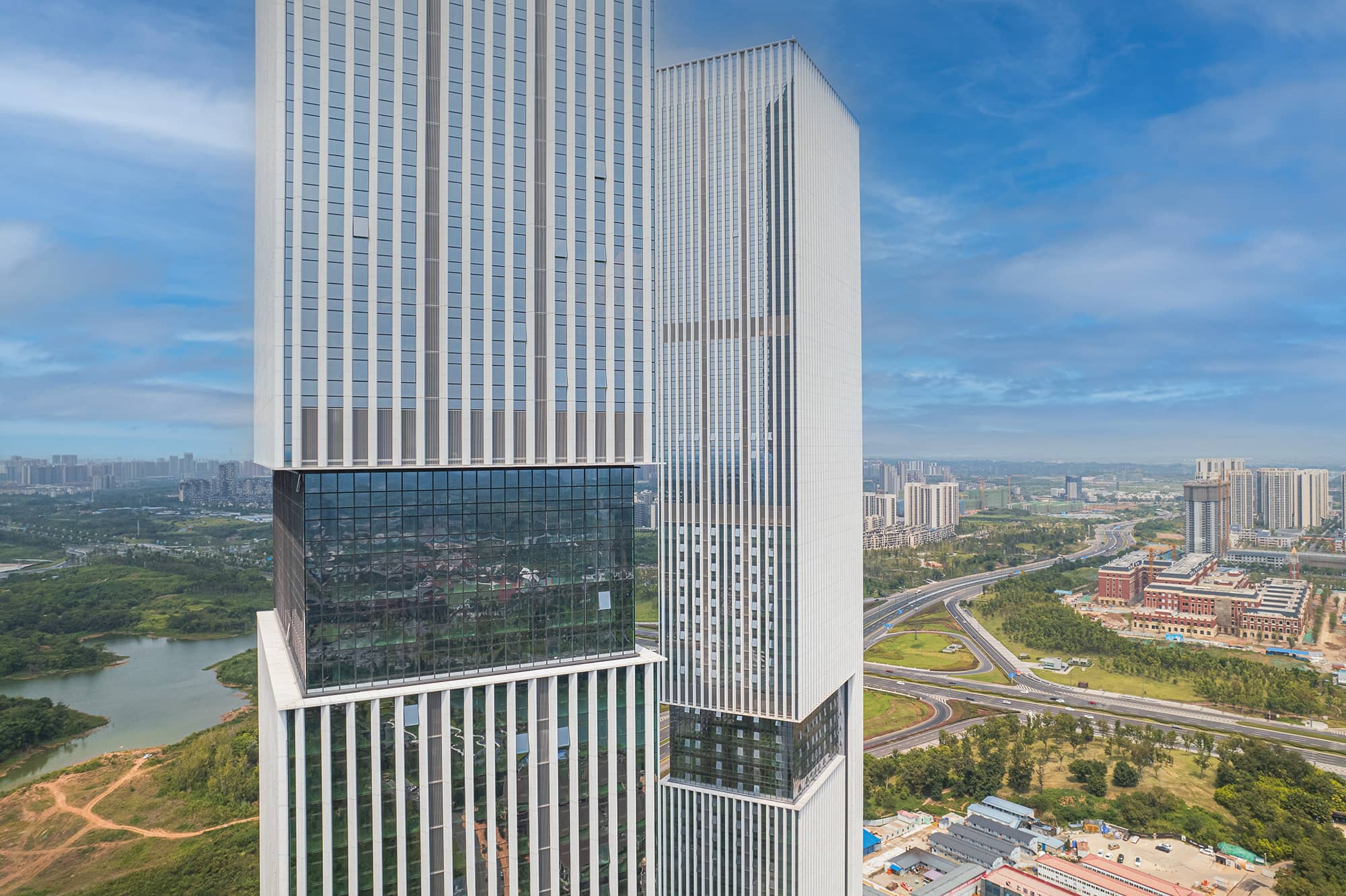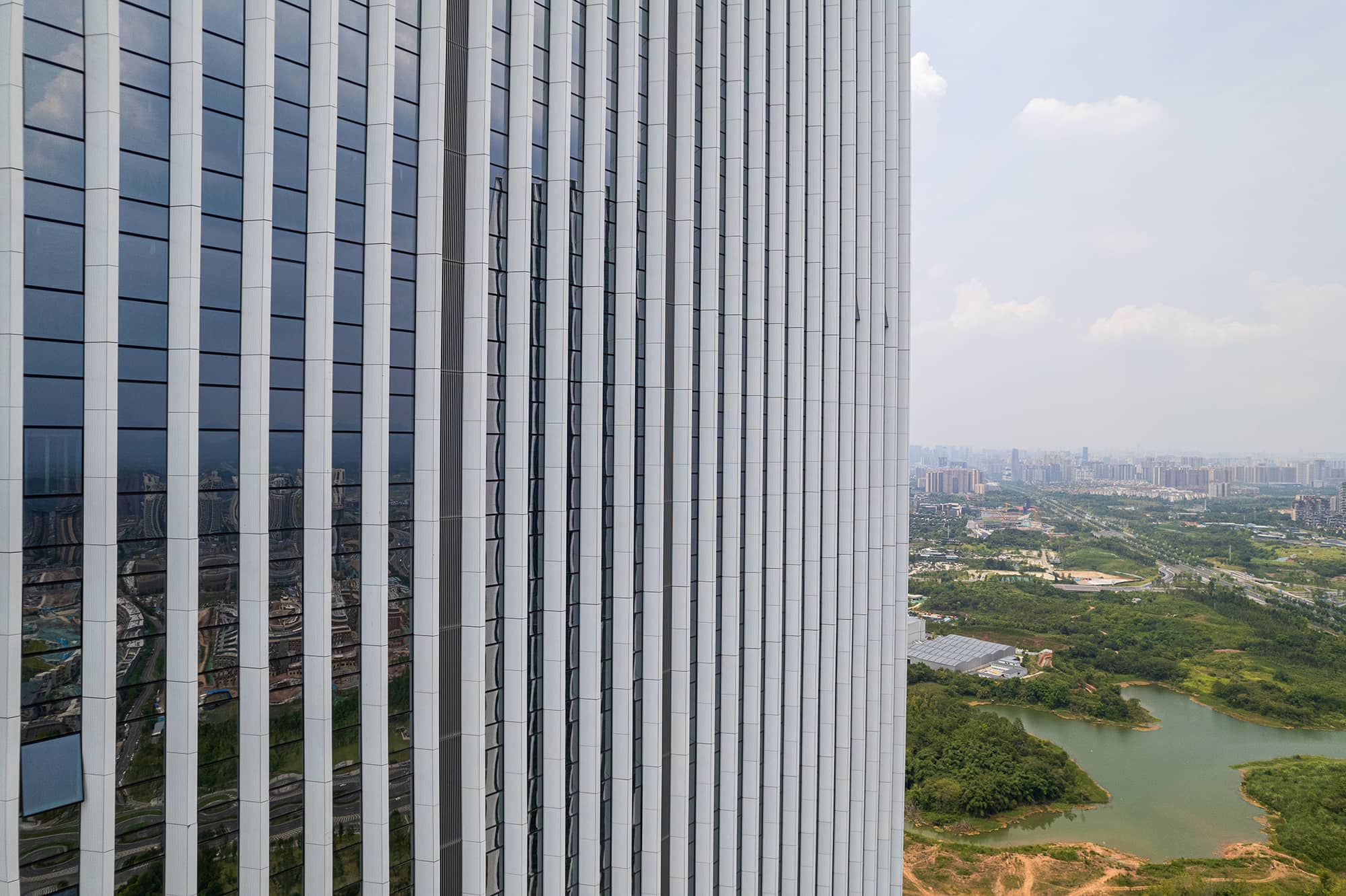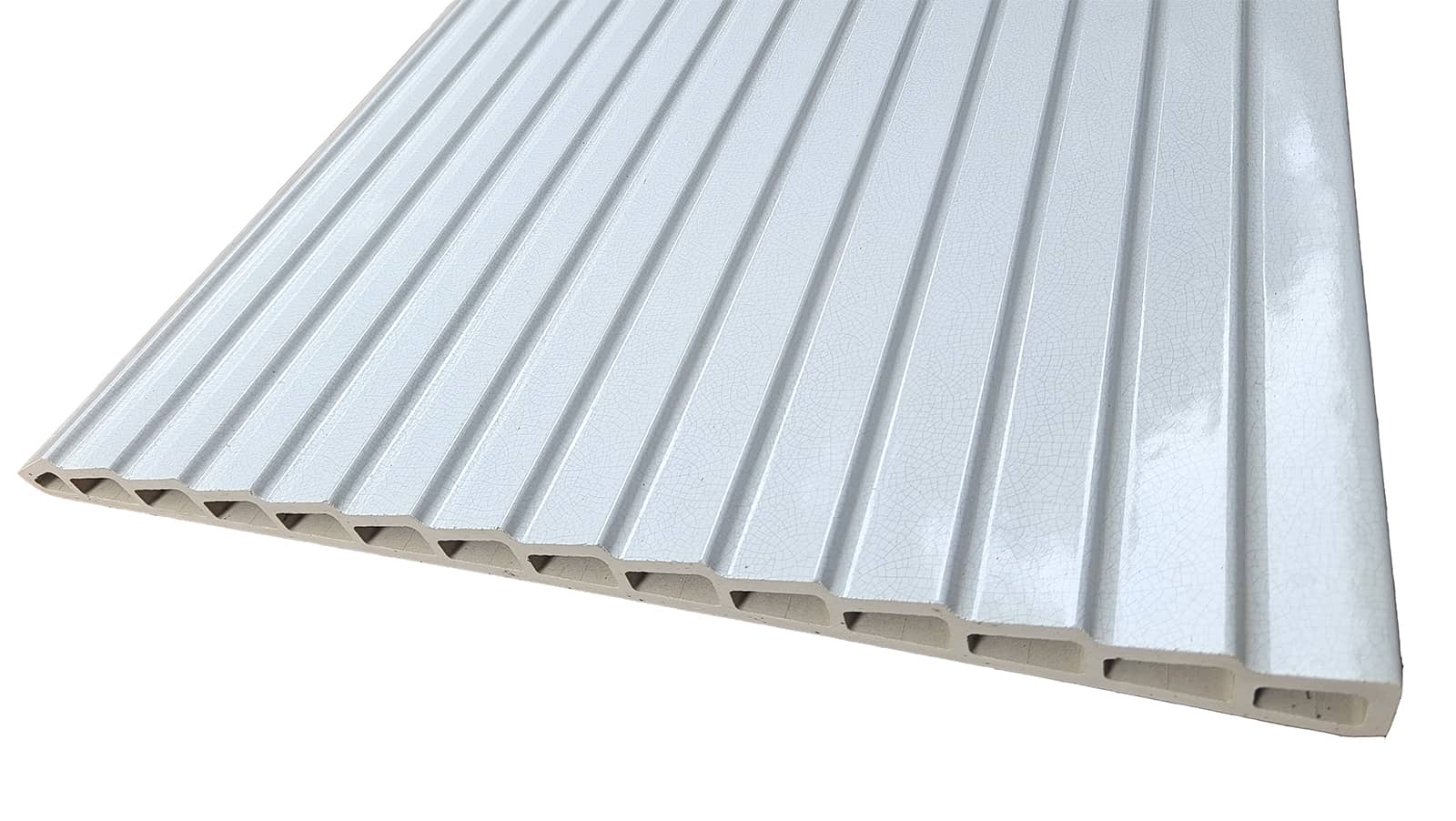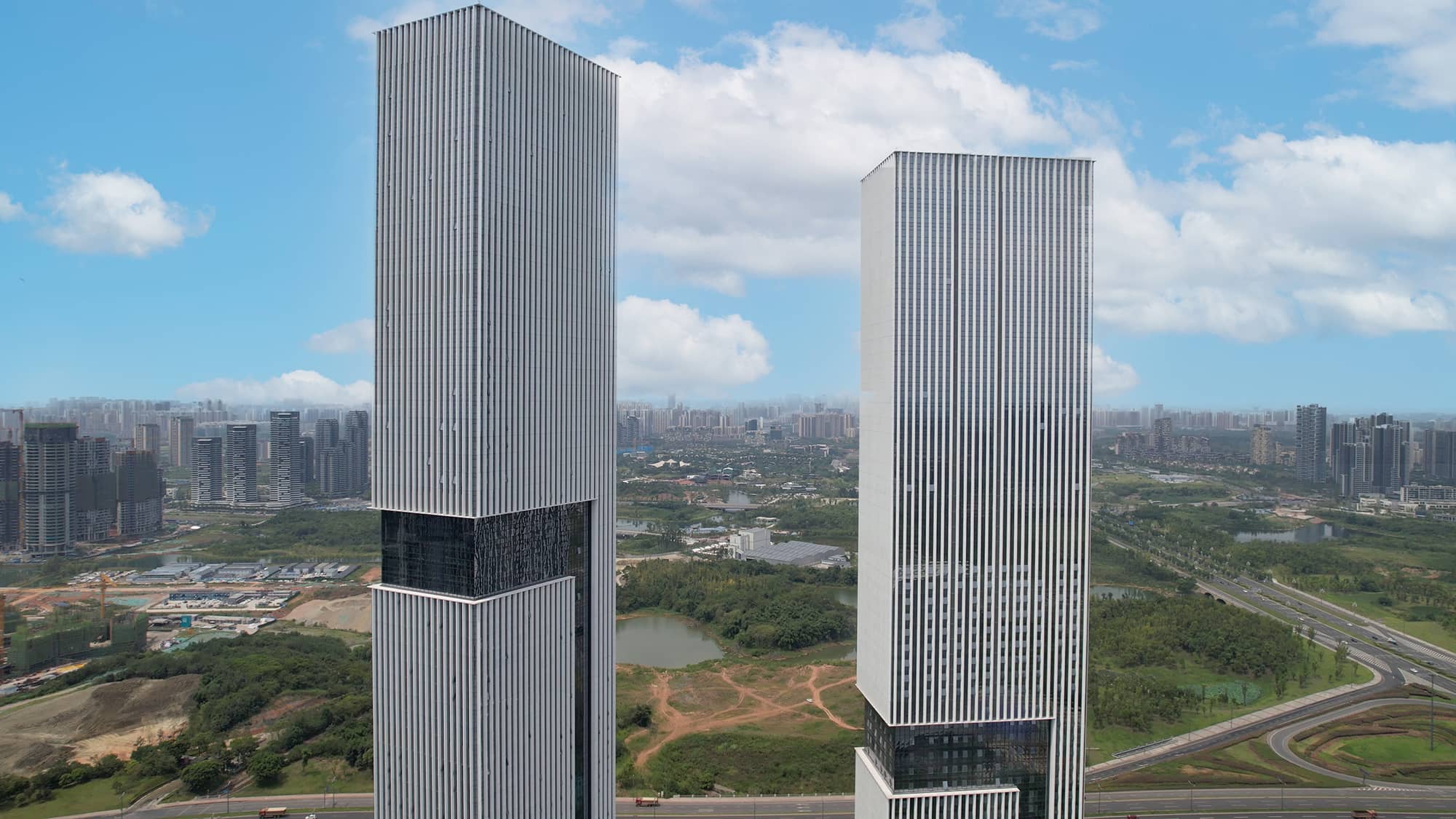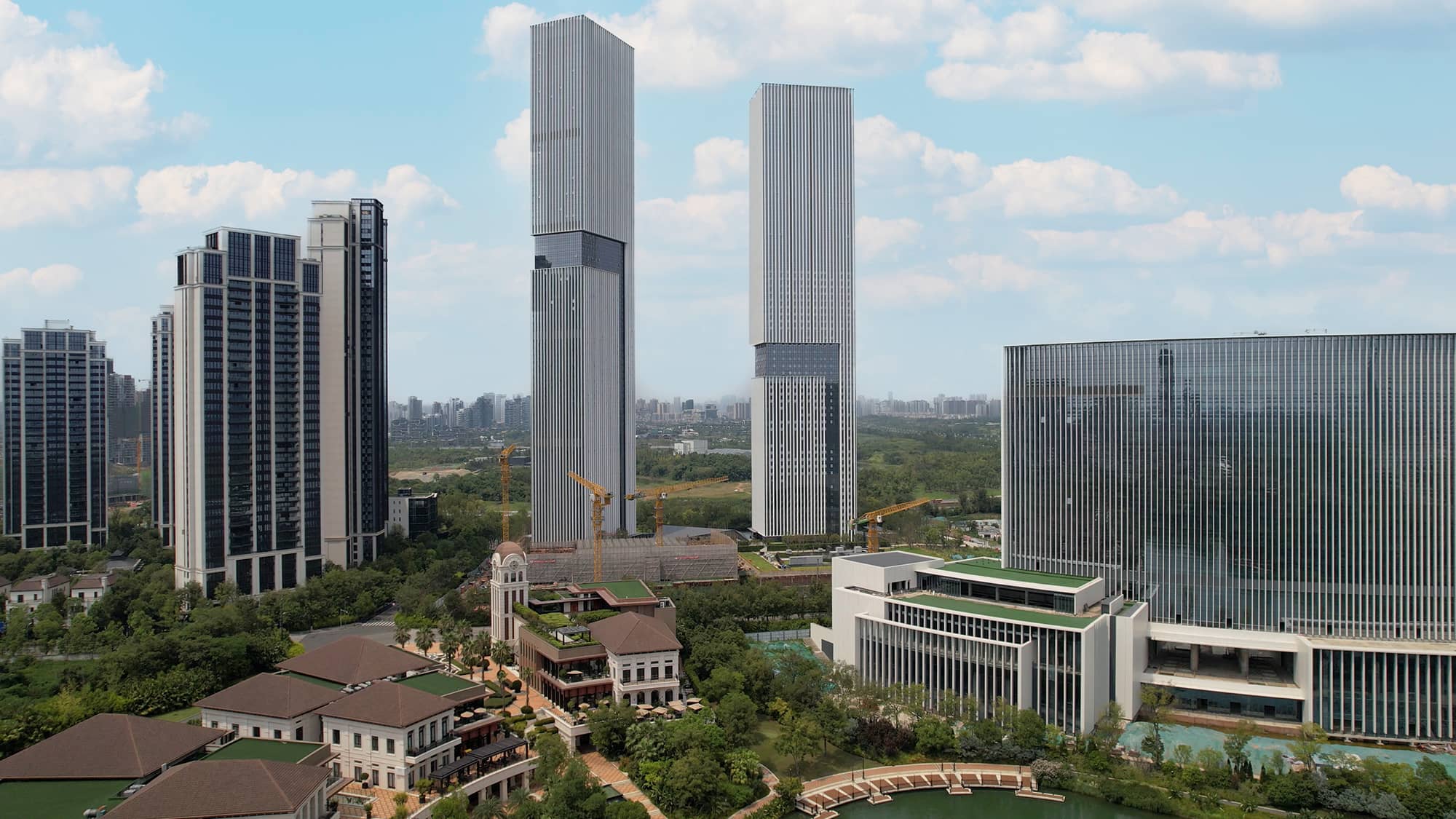 All rights reserved. No part of this article may be reproduced or retransmitted in any form without prior permission of www.lopochina.com